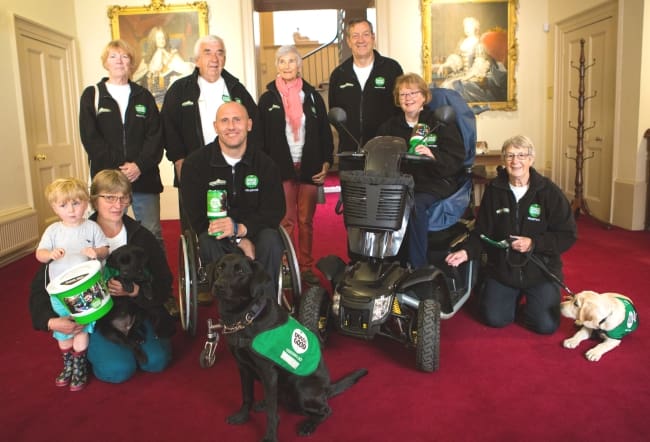 As a Dogs for Good volunteer you become part of a valued team that makes a real difference to others.  You have the chance to try something different and learn new skills, meet people and make new friendships.
Everyone can volunteer to help us and we really appreciate you sharing your time and expertise with us. However, some of our volunteering opportunities depend on your location. For example, you need to live within an hour's drive of our centres to become a Puppy Socialiser. Because Temporary Boarders need to drop off their dogs every morning and collect them again in the evening, they tend to be people who work close to our training centres in Banbury and Bristol.
If you would like to find out more about the volunteering opportunities that may be available with the Charity, you can explore these links. However you help, you will become part of a supportive team that makes life-changing differences to people with disabilities through the power of expertly trained dogs.
Please bear in mind that Dogs for Good needs different types of volunteers at different times. We cannot guarantee that the opportunities listed above will always be available but any help you give will be invaluable.
If you are interested in volunteering for us, we would love to hear from you and are still taking applications for all of our volunteering roles.  However, please be aware that due to the current restrictions on movement during the coronavirus pandemic, we are unable to carry out the final stage of the application for certain roles which is for our staff to visit you at home.  This means that we are unable to place puppies and dogs with new volunteers until the restrictions of movement are changed.
Some of the volunteer roles may require you to undertake a Disclosure and Barring Service (DBS) check. We will tell you about this if you apply for a role that needs a DBS check.
For more information regarding volunteering with Dogs for Good, please download our Volunteer Handbook.