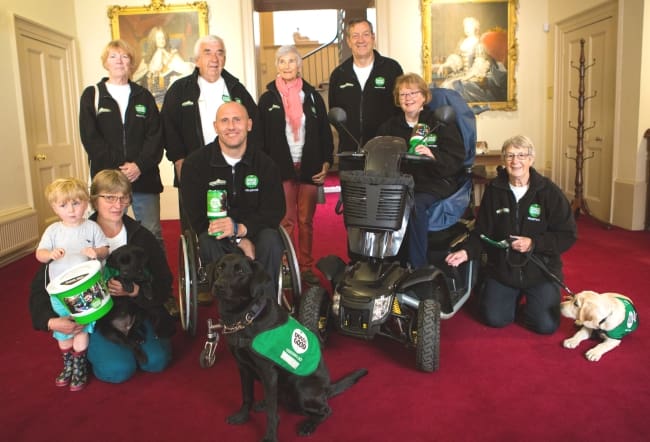 As a Dogs for Good volunteer, you become part of a valued team that makes a real difference to others. You will have the opportunity to try something different and learn new skills, meet people, and make new friendships.
We welcome volunteers aged 18 and over, there is no upper age limit, and we need a range of skills. We recognise that all time is valuable, so whether you can only donate time on a short-term basis, or choose to become a full-time volunteer, we are grateful for your support. However you help, you will become part of a team that makes life-changing differences to people with disabilities through the power of expertly trained dogs.
Find out about some of the ways you can volunteer with us by exploring these links:
Please bear in mind that we cannot guarantee that all the opportunities listed above will be available in your area at all times of the year.
Some of the volunteer roles may require you to undertake a Disclosure and Barring Service (DBS) check and we will tell you if this applies.
For more information regarding volunteering with Dogs for Good, please download our Volunteer Handbook.
COVID-19 UPDATE: If you are interested in volunteering for us, we would love to hear from you and are currently taking applications for all our volunteering roles. At Dogs for Good our first priority through the pandemic has been the health, safety and wellbeing of our staff, volunteers, clients and dogs and we continue to all that we can to minimise the risk of transmission of the virus. Find out more about our response to COVID-19.