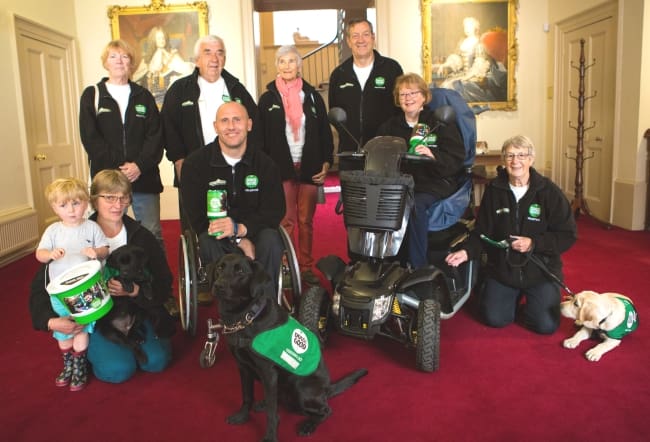 As a Dogs for Good volunteer you become part of a valued team that makes a real difference to others.  You have the chance to try something different and learn new skills, meet people and make new friendships.
If you would like to support us by giving your time and expertise, listed below are some of the volunteering opportunities that may be available with the Charity.
Please bear in mind that the Charity's volunteer needs change on a regular basis so we cannot guarantee that the opportunities listed above will always be available.
Some of the volunteer roles may require you to undertake a Disclosure and Barring Service (DBS) check and this will be advised at the time of application.
If you are interested in any of the volunteering roles above, please complete the volunteer enquiry form. For more information regarding volunteering with Dogs for Good, please download our Volunteer Handbook.