If you would like to leave a lasting legacy with a gift to charity in your will, but you are unsure how, we are here to help.
Why leave a gift in your Will?
Quite simply, the future of our vital work depends on gifts that people like you leave in a will.
For over thirty years, Dogs for Good has been using its knowledge and experience to bring people with disabilities and dogs together, enabling life-changing differences.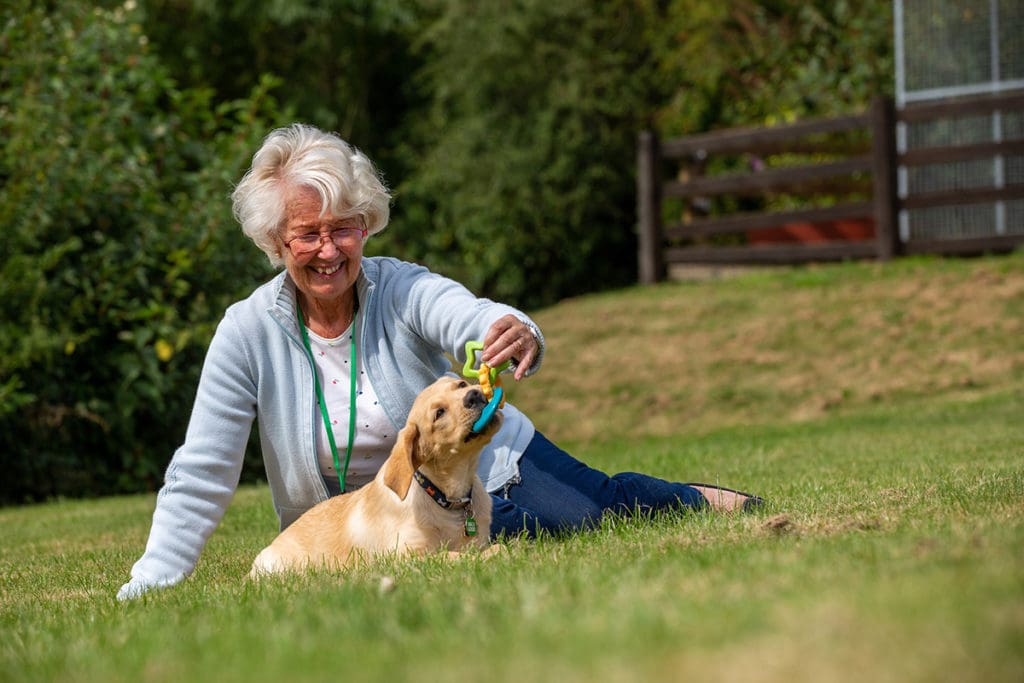 Get your free guide
Get in touch with our legacy team today for your free will writing guide
Through the power of expertly trained dogs, we support people with autism, physical disabilities, learning disabilities and dementia, empowering them to live more independent lives.
We support individuals, communities and families. The results are life-changing.
"There's a whole world out there to explore and with Winter by my side, I'm safe.  I feel like a butterfly emerging from a chrysalis and I'm ready to fly."
– Alice
Leaving a gift in your will ensures that we're able to continue training assistance dogs like Winter to support people with disabilities now and into the future.
We promise to use your legacy gift wisely and effectively and will always respect your wishes and privacy.
Write your will for free
We've partnered with Farewill to bring you a free will writing service. You don't have to include a gift in your will to Dogs for Good to use this service; but we would be honoured if you choose to make a gift once your loved ones are provided for.
Get in touch
If you have any questions, contact our legacy team today and we can send you our helpful will writing guide, completely free of charge and with no obligation. It contains information on the types of gifts you can choose to leave, wording to use to update your existing will and much more.