Talks presented by some of the leading figures and celebrities in the world of dogs, sharing their expertise, experience, passion and relationship with dogs.
Our speakers
Speakers at our 2018 events were celebrities, animal veterinary behaviour experts, authors, photographers and academics, including
Brian Blessed, Actor
Daniel Mills, Professor of Veterinary Behaviour Medicine
Stephen Jenkinson, Access Advisor to The Kennel Club
Damian Dibben, author
Trish Thompson and Marie Carden with their assistance dogs Peppie and Venny
2019 events
We are planning to hold more events in 2019. Watch this space for dates and venues.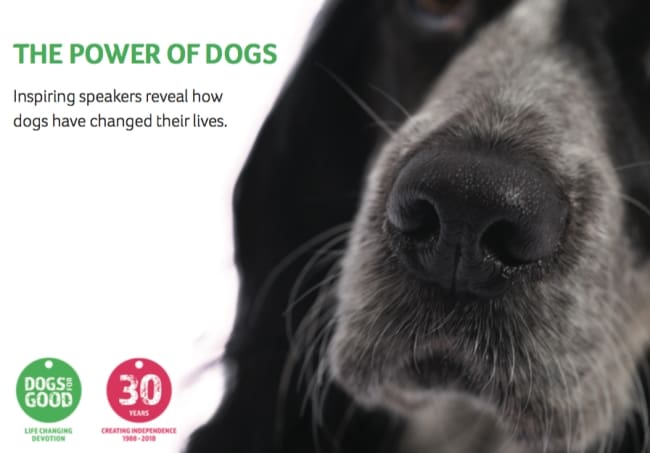 Proudly supported by CEVA UK.