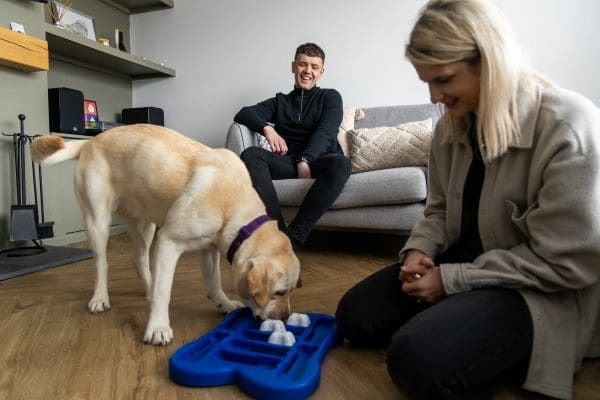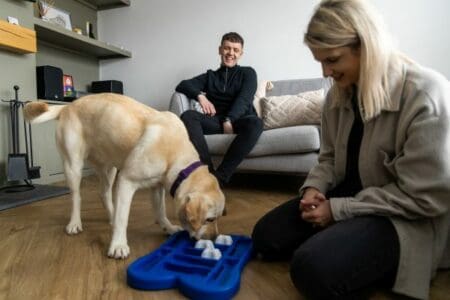 Our volunteer boarders provide essential support for our dogs in training – a place where our young adult dogs can find a loving home to put their paws up, have time to play and enjoy regular walks.
This is a great volunteer role for individuals, couples and families who would love to have a dog in their life, but who don't necessarily want a life-long commitment. Caring for one of our dogs is a rewarding and fulfilling experience, and you'll also be playing a part in helping our dogs to enable others to live life more independently.
There are different types of boarding to fit with your life-style, for example B&B boarders enjoy the flexibility of dropping a dog off during the working day at our Banbury centre, while full-time boarders may care for a dog at home for a few days up to a few weeks.
You'll be supported every step of the way by our expert training team who will guide you on exercise, feeding and caring for the dog, and all vet and food bills are covered by us.
A few things you'll need to provide:
A safe and secure garden (5 foot fence min) 

Have no more than two pet dogs in your home (who have been in your home for at least 6 months)

Any children will need to be aged 2 or over

We welcome boarders with cats used to living with dogs

Attend a training session at our Banbury centre
While we're mostly looking for homes for our dogs in training, we also need people who can care for puppies and older dogs too.
 Find the perfect boarding role for you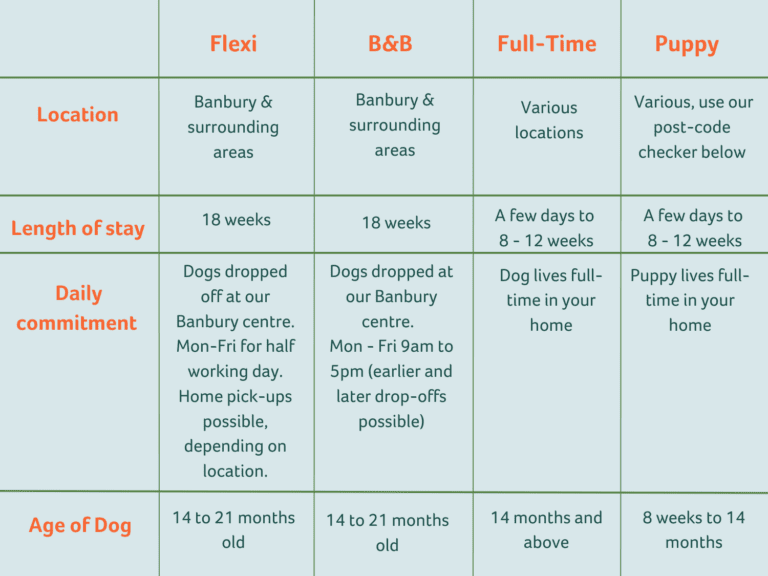 Become a boarder for an adult dog 
If you'd like to become a boarder for an adult dog, please fill in our enquiry form (you'll need about 5 mins) and if you fulfill our criteria we'll invite you to one of our regular volunteer information sessions so you can find out more.
Become a puppy boarder
What our volunteers say:
"Studley was with us for about four months during his training.  He was an absolute superstar, everybody loved him.
We know he's going to make an incredible difference to his client's life but also for us, it's the difference it makes having a dog to look after. Getting us out, walking a dog, making us go out every day."
David, temporary boarder.
More information