Last year our 14 Supporter Groups raised over £125,000 for the charity.
Are you interested in raising funds for Dogs for Good locally? Do you fancy being part of a group of like-minded people? Then joining a Dogs for Good Supporter Group may be for you.
You can either offer your time to an already existing Supporter Group or else set up your own if one doesn't exist in your area. We are keen to develop a network of groups throughout the UK, so as to promote the work of Dogs for Good in the areas that we can't reach.
As part of a Supporter group you can:
Give as much or as little time as you like. No commitments.
Make new friends and learn new skills
Become a committee member (if a role is available) – as Chairperson, Secretary or Treasurer, or else be a general group member
Attend networking meetings with other Supporter Groups to share ideas, successes and see how the funds raised make such a difference to the charity
Some groups have regular monthly meetings, whereas others are less formal and just meet socially every now and then.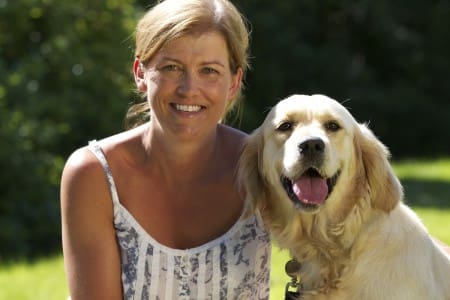 Clare Essex – Supporter Group Member
"I became involved with the charity in 2009 when I socialised my first puppy Molly. I went on to socialise two more puppies before being asked if I would like to set up The Warwickshire Supporter Group. It took some persuading as I wasn't sure I was up to it! Finally I agreed and have had a fantastic three years as their Chairperson fundraising with the group. I've met lots of interesting and inspiring people, achieved things I never thought I could do, like public speaking, and gained new skills.
It is so satisfying to know you've made a difference to someone's life and yet at the same time you've had fun too."
Next steps
For more information please contact the Community Fundraising Team at events@dogsforgood.org or on 01295 252600 and select option 4.