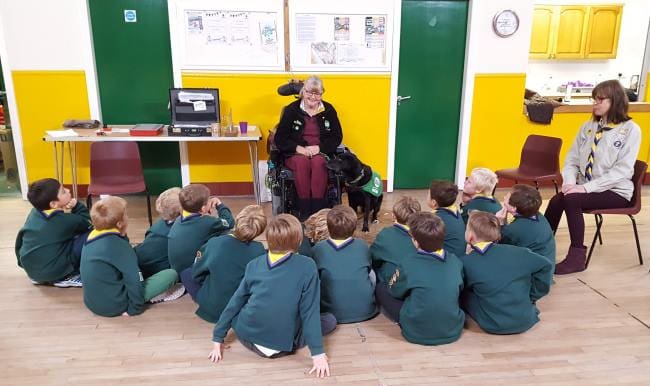 What our Registered Speakers do
We are always looking for volunteers to give talks about Dogs for Good to various groups including:
Schools
Community groups such as Scouts, Young Farmers, Rotary, Masons and Women's Institute
Training is very informal and covers:
Charity background
How we train and care for our dogs
What to include in a talk
How to organise your own talks
Admin – paperwork, donations and merchandise
Hand-outs will be provided to all attendees
There will be no pressure from us about how many talks you give, and you can always say no! The only thing we do ask is that once you have committed to give a talk you don't cancel unless it is an emergency.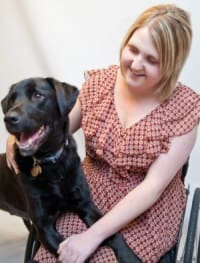 Registered Speaker Nikki with assistance dog Pippin
"My life has turned upside down from when I first got Pippin – both from a disability perspective and for personal reasons, but Pippin is my constant rock. Thanks to him I've pursued a career and can be alone without worrying about falling.
"I volunteer for Dogs for Good to tell others how an assistance dog helps, and as my way of repaying the charity for what they've done for me."
Next steps
If you would like to attend a future Speaker Training Workshop, or hear more about the Registered Speaker role, please contact the Community Fundraising team on 01295 252 600 or [email protected].