Thank you for looking to partner with Dogs for Good
Our corporate partners are incredibly important to us and they play a crucial role in supporting our work. When you and your team get involved, you will make a big difference because we rely entirely on donations and fundraising.
Companies work with us in a variety of ways, from becoming a puppy partner to corporate sponsorship and company fundraising challenges, to partnering with us for cause related marketing. We are constantly amazed by the hard-work and generosity of our corporate partners.
Our current partners tell us that they feel very proud of helping a small charity that makes a big difference. If your company would like to support us in any way, we would love to hear from you! Together, we turn puppies into assistance dogs that change the lives of people with disabilities and autistic children.
However you help, we are sure you'll find it incredibly rewarding when you partner with Dogs for Good. If you would like to explore the ways that you can become a corporate partner, please contact me. I'm the Corporate Partnerships Manager and can talk about your options. Call me on 01295 252600 or email [email protected].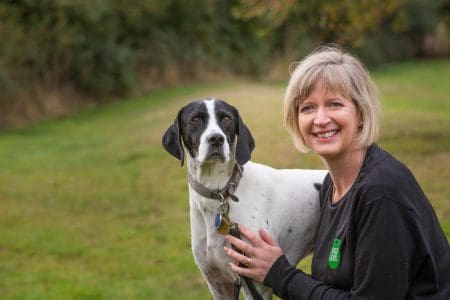 Opportunities for your Company to Support our Charity
People are always inspired by the work we do, because of the amazing dogs and because of our incredible clients. When they work together, they overcome enormous challenges and form close bonds. When you join forces with Dogs for Good, you can become part of this too. You can:
Experience our work first hand
Spend a day at our training centre and see our dogs and puppies in action. Find out more about our team building days. 

Use your skills to make a real difference
Apply your expertise in a new way through volunteering.
Bring colleagues closer together through new experiences
Work as a team to raise funds by taking part in challenges, runs or by holding your own events. Visit our Fundraising pages to find out more.
Show your customers and local community that you care
Through sponsorship or making us your Charity of the Year.
Contact me on 01295 252600 or [email protected] to find out more about the ways we can work together.