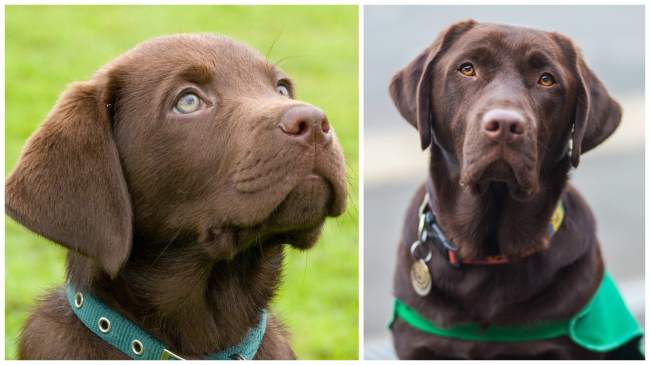 Become a Puppy Partner by donating £5000 or more and you'll:
Choose the name of your puppy and be their exclusive sponsor
Follow your puppy's progress throughout their first year of socialising and training with their volunteer puppy socialiser
Receive a welcome letter and certificate with photos of your puppy, along with quarterly updates and pictures of your puppy's progress
A chance to meet your puppy and an invitation to our training centre.
"Raising funds and naming Dogs for Good puppies has been one of the best ever charity activities. Our colleagues have been inspired and motivated by following their amazing progress into life-changing dogs."

Julie Wirth, Chief Financial Officer
Countrywide Farmers PLC
Meet Oliver and Rosie
Oliver was diagnosed with Duchenne muscular dystrophy, a muscle-wasting condition for which there is no cure, at just three years old. "Life was so difficult for Oliver before Rosie came," explains Mum Lisa. "Mornings were harrowing. It was really difficult getting him up and motivating him to go to school. Now Rosie gets him up and the first thing I hear in the morning is Oliver's giggles as Rosie jumps on his bed and encourages him to start the new day."
Find out more
If you're interested in becoming a Dogs for Good Puppy Partner, please complete our online enquiry form and a member of the team will get in touch.