About the Take the Lead campaign
As a charity focussed on making life-changing differences for people with disabilities through the power of expertly trained dogs, we believe in the positive and sometimes life-changing difference that dogs can make to people's lives – we see this daily through the impact of our team. But we know that owning a dog isn't always easy, it can throw up many questions and challenges, particularly when it comes to understanding their behaviour and how best to train them.
So, we have developed the Take the Lead campaign that draws on our expert understanding of our four-legged friends, built over many years of training highly skilled assistance dogs. The aim is to inspire positive action, supporting and empowering dog owners to enhance their relationship with their dog through practical, accessible and inclusive advice, all with a sound theoretical underpinning. It's about enhancing knowledge and understanding about dog behaviour, psychology and well-being, so people can take steps to keep their dogs at their happy and healthy best.
The campaign celebrates the incredible bond between a happy, well-trained dog and their owner, and how these rewarding relationships can enrich and improve the lives of both.
Take the Lead is supported by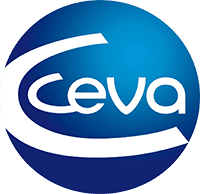 Also with thanks to: