Saying goodbye to a much-loved dog
The days are long gone when a dog was just a casual acquisition and, for most people, their dogs are now much-loved members of the family. At some stage, the relationship with your dog will have to come to an end, and whether you have an elderly dog or one with unresolvable debilitating health issues, you might be asking when the right time to say goodbye might be.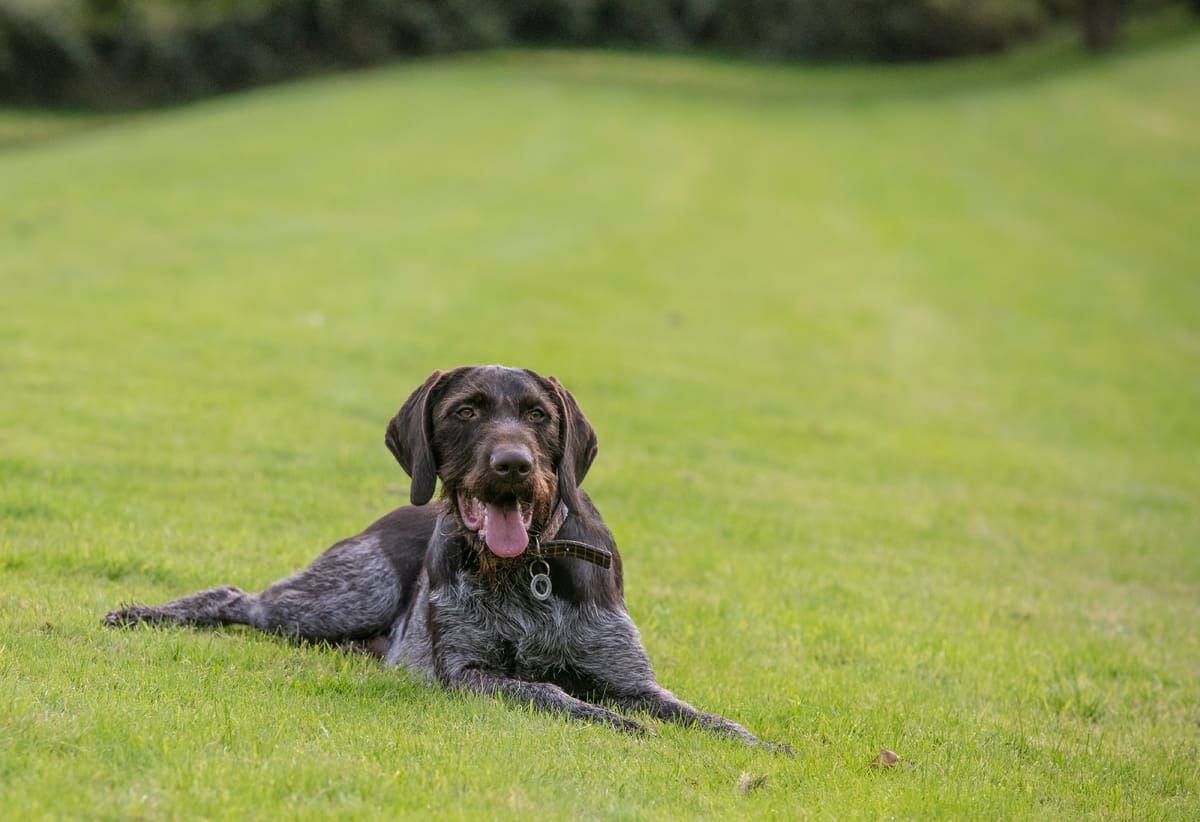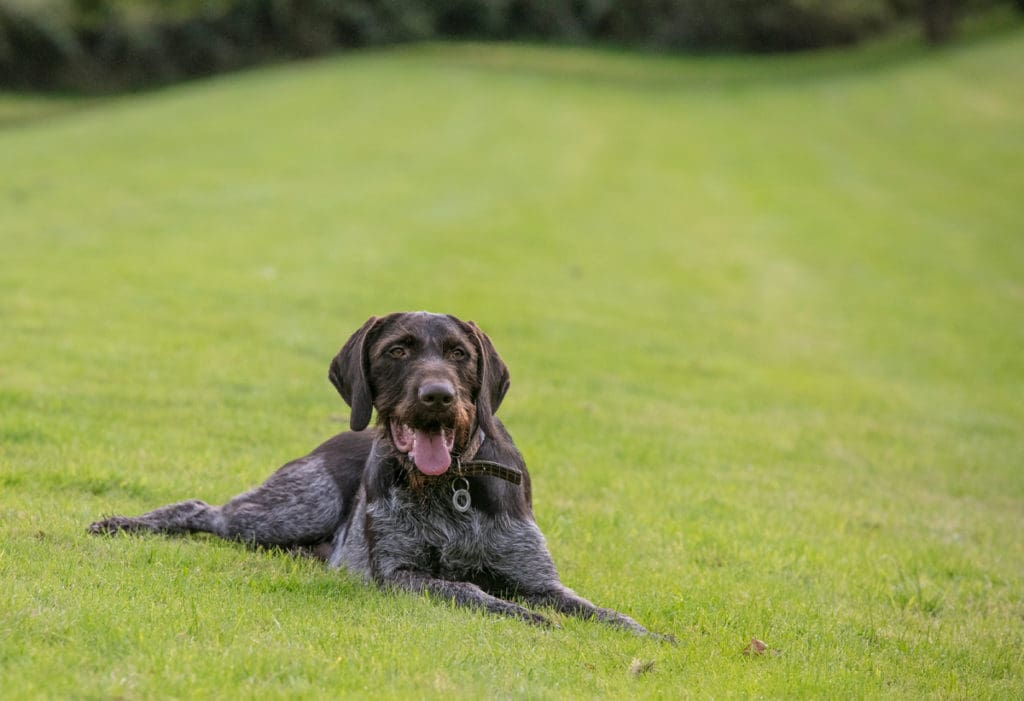 Deciding to bring a dog's life to a humane end is never easy and involves considerable emotional stress. It may be one of the most difficult choices you will ever have to make but, in most cases, you will know it is the right decision and the question becomes one of 'when is the right time to say goodbye?'
An informed decision will need to be made using a combination of the facts and your own sense of responsibility for a companion that you care about so much. There is no easy answer and there is no blanket solution but, in most cases, the question should revolve around 'quality of life'.
Quality of life
When our dog's enthusiasm for life begins to decline because of injury, age, or ill health, the question we need to ask ourselves relates to the quality of life that our dog will be experiencing now and what lies ahead for him or her. A severe injury or a serious illness may impact the quality of life that our dog currently enjoys and can look forward to, so there are times where this question must be considered.
Dogs are typically extremely stoical and do not easily show pain, but your veterinary surgeon will tell you that the most common indications of declining quality of life include loss of appetite, pain, depression, or loss of interest in familiar people and toys. In every case, your veterinary surgeon is the right person to advise you.
In old age, after injury, or in dogs with a terminal illness, there may come a time when the dog stops responding to medication or other treatment or perhaps treatment may even be causing your dog to feel worse. Daily observation by owners can easily be skewed by hope, or desperation to see an improvement, and keeping a daily log of symptoms, mobility and other factors such as those listed above can be a valuable tool in making an objective assessment of progress or decline. In some cases, good nursing care and the love of familiar people can make a real difference but sometimes the pain and suffering cannot be relieved.
To treat or not to treat?
In healthcare terms, just because we can do something doesn't always mean that we should and, in all cases, the dog's needs and welfare must always come first. The only fair way forward is to have a discussion with the veterinary surgeon about euthanasia, and the question that many people find helpful is to ask their veterinary surgeon what they would do if the dog were their companion. Of course, this is a difficult question for your vet too, but they may have a more objective view than we may have ourselves in the middle of such an emotional challenge.
We all know that veterinary care can be extremely expensive and there are times when the cost of treatment can cause financial hardship for families. In the UK, and some other countries, there are veterinary charities which can help relieve the financial burden and again, this may be a valuable discussion to have with your own veterinary surgeon. Your veterinary surgeon would much prefer to lose a client to a charity-based practice than see an otherwise healthy dog be put to sleep, but there are sometimes less costly treatment options available and this is where your veterinary practice can provide the very best advice.
Behavioural problems
There can be times when behavioural problems mean the dog is a liability to itself, to other people, and to dogs around him/her. With expert advice, many behavioural problems can be managed. Your veterinary surgeon can recommend a professional dog trainer or qualified animal behaviourist and this should always be considered before thinking that the case is hopeless. A professional's advice can help you decide to what extent the behaviour can be altered and the best course of action. If you are unable to manage or improve the behaviour yourself, rehoming can be a viable and ethical next step. No dog should ever be put down if they are able to live a happy, fulfilling life – even if this means it is with someone else.
It's ok to be distressed
Euthanasia is of course always a difficult decision that should involve a serious discussion with your veterinary surgeon and with other family members, but do not be surprised if the whole process is clouded by feelings of sadness and guilt – that is entirely normal.
Not everyone will want to be there at the end, and some people find that they simply cannot do it. There is no right or wrong way here but we do have a responsibility to ensure that we do not add any additional stress on the dog at what will be a difficult time.
There may not always be time but, if you can, try to spend a moment just talking to your dog. Your dog will draw comfort and reassurance from the tone of your voice but remember, dogs quickly pick up their owners' emotions so this is a time when we all need to be remarkably brave in supporting our dog. If possible, allow other family members to say their goodbyes too as talking out loud can help us to order things in our own minds.
For some, the best possible scenario would be to ask the veterinary surgeon to prescribe a sedative that can be given to the dog an hour or so before he/she comes to the house so that the family are able to say goodbye quietly and gently as the dog lies peacefully in their own bed. Every practice has its own protocol concerning euthanasia, but your veterinary surgeon will always be willing to discuss this with you beforehand. Most veterinary surgeons will have companion animals of their own. They will fully understand the difficulties that face you in making this decision and will do their best to help and support you when the moment comes.
Choosing how best to say goodbye will not stop your grief but it will allow you to bring a beloved dog's life to an end in a peaceful, painless and loving way. This is important, not just for your dog but for you too.
If you require further guidance on whether you want your dog cremated or buried, speak to your vet, because there are different options available.
Help support our life-changing work...
Imagine if everyday tasks were so challenging or physically demanding they affected your quality of life. For many people living with a disability of families with a child with autism, that is their reality. Now imagine if a specially trained four-legged friend could restore your, or your family's, independence.
The demand for our services is high and we can't help as many people as we would like to without more funding. Please help us continue making life-changing differences for people with disabilities through the power of expertly trained dogs.
Every contribution, whatever size, is important and helps us make a difference.
Support us by
Sponsor a puppy
Donate now