How to bond with your dog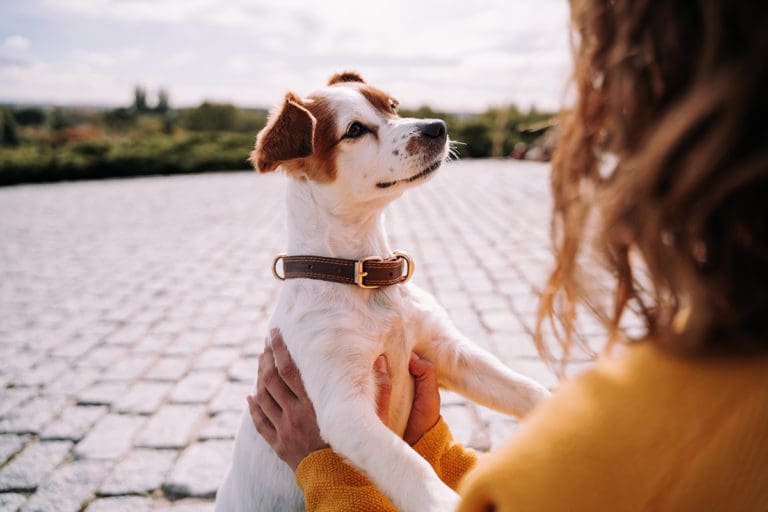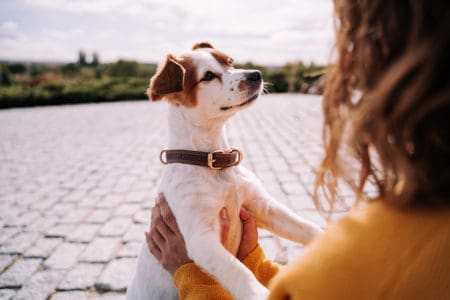 Bonding with your dog doesn't happen by magic. It's a relationship like any other which requires thinking about, shaping, consideration, compromise and above all, respect. It's always worth remembering that you chose your dog, they didn't choose you! Keep reading for our guide to establishing a bond with your dog and tips for how to improve your relationship.
History of the human dog bond
This bond hasn't always been recognised in quite the same way as it is now. In the past, it wasn't uncommon for dogs to live outside and be kept more for their 'functionality' rather than being involved in the lives of humans to the same degree they are now. Something that to a lot of people now, seems unthinkable.
The truth is that some working dogs such as gun dogs or sheep dogs are still kept outdoors and, with the right conditions in place to ensure their welfare, are perfectly happy and content with this arrangement. They get regular exercise and mental stimulation, have great bonds with their owners and get their own (often extremely comfy) space and peace to snooze and unwind uninterrupted by human life going on around them.
However, on the whole, as the dynamics of human life has changed, so has the role of dogs within it. The relationship between dogs and humans has evolved and the family/companion dog usually lives within the home and has rights and expectations which relate to its welfare and happiness.
Choose the right dog for you
When considering what dog you'd like in your life, make sure you give a lot of thought to which breed is going to fit into your world and match your lifestyle the best.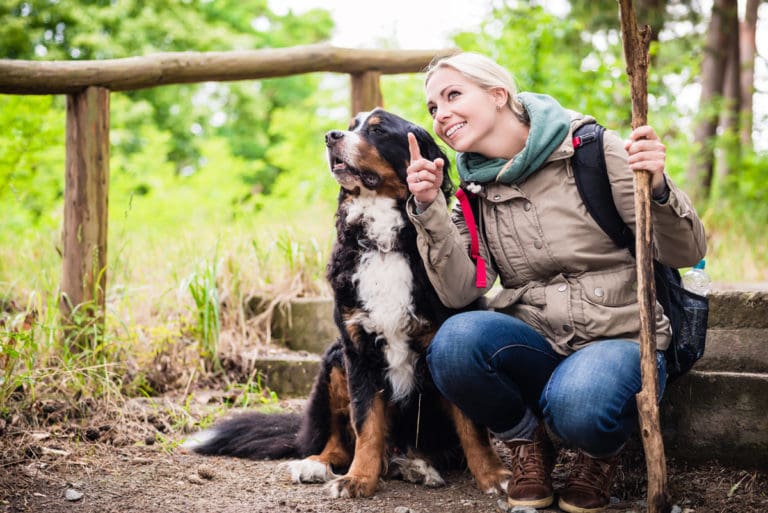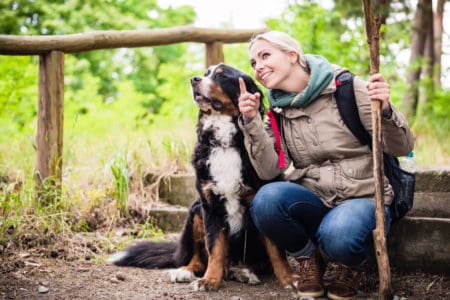 Making good choices before you even get your dog is the start of setting up a strong bond with a dog in the future and there are lots of fantastic breed search resources available to help you get it right. For example, an energetic dog isn't the best choice if you can't commit to spend time training, engaging in enrichment activities or taking him or her for long daily walks. In addition, if you can only commit to a long walk once a week and short walks the rest of the time, try and find a dog with the genetic traits to support more of a mixed exercise routine.
If you like to spend lots of time chilling out on the sofa, a greyhound could be your best choice as they like nothing better than doing exactly that. In short, it's all about setting your world up right to give your dog the best life possible.
Remember that dogs are great teachers and learning from them can bring richness into our own lives. For example, you may choose to rehome a rescue dog and he or she may have had a less than happy past. But a dog that comes with different previous life experiences can teach great lessons in survival and trust.
Get to know your dog
Spending time playing games and enjoying having fun with your dog will enable them to teach you what they really enjoy, what they're not so fussed about, how they express happiness and what frustrates them. Simple games are just as good as challenging games and we've got plenty of fun 'good ideas' and 'brain games' on our website which you can try out with your dog.
Understand dog body language
Dogs are always telling us how they're feeling by giving us clues and signals. Taking a little time to understand dog body language and learn about the physical insights your dog is giving you is time well spent.
Apart from the well—known behaviour signals such as barking, whining, scratching, licking, stealing food etc. there are other, far more subtle ways that they communicate with us. Read our guide for understanding the subtleties of doggy language.
Tell them they're a good dog
Your dog will never tire of hearing what you've got to say – it means that you're engaging with them! And while they might not understand exactly what you're saying, how you're saying it speaks volumes. Take time to improve your communication with your dog.
Remember strong bonds can't be forced
While a strong bond is important, we owe it to our dogs not to 'force' a bond with them and ask them to do things they're not comfortable with. For example, maybe your dog just doesn't like hugs. It's best not to force them as while they'll probably tolerate it, they'll never be entirely comfortable with it. We never force our dogs to carry out task work and would rather they didn't complete training than go on to be an assistance dog if it isn't something that they enjoy. Just like a person with an unfulfilling job, that dog will always be looking for a green field.
Dogs should be able to travel through life reaching the same milestones as we all do, have fun being a dog and enjoying the richness that a strong bond with their human/s can bring.
How we build a strong human dog bond with our assistance dogs
We believe that the human dog bond is one of the most rewarding relationships you'll ever experience in life.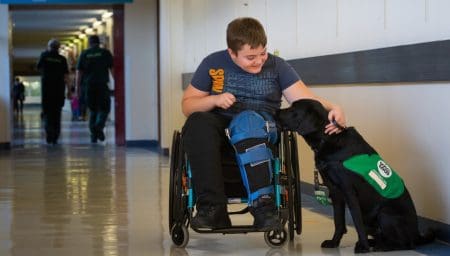 "The main things that Heather has brought my son, Samuel are unconditional friendship, love and devotion"
This quote, from the mum of one of our assistance dog partnerships, illustrates the fact that the human dog bond is a phenomenally powerful thing. It can change lives – both human and canine – and at Dogs for Good, we're fortunate to be able to see and help to shape the reality of this with the work we do.
At Dogs for Good we believe that if you get it right for dogs, you get it right for humans. With that as a guiding principle, we work hard to ensure that our dogs have the best start in life. We have our own breeding programme so we can ensure that the dogs we bring into the world are set up from the start with the right breed traits to enable them to happily learn what we teach them and go on to change the lives of people with disabilities.
We ensure that they enjoy their puppyhood with lots of help from us and, of course, our fantastic band of volunteer puppy socialisers. Our pups interact with lots of people and experience lots of different things positively and at their own pace, which helps them become confident, relaxed dogs. When they're old enough, our trainers teach them with kindness and respect and when they're ready, we start the matching process ensuring that each dog's individual traits, temperament, strengths and limitations are at the forefront of who we match them with. Our instructors will then support both dog and human to form the all-important bond that will deepen as their partnership progresses.
Help support our life-changing work...
Imagine if everyday tasks were so challenging or physically demanding they affected your quality of life. For many people living with a disability of families with a child with autism, that is their reality. Now imagine if a specially trained four-legged friend could restore your, or your family's, independence.
The demand for our services is high and we can't help as many people as we would like to without more funding. Please help us continue making life-changing differences for people with disabilities through the power of expertly trained dogs.
Every contribution, whatever size, is important and helps us make a difference.
Support us by
Sponsor a puppy
Donate now