Why dogs are good for us
Research has shown the relationship between dogs and people is mutually beneficial. In this article we will be exploring the ways in which dogs benefit us. To discover how we may be beneficial to dogs, please see here.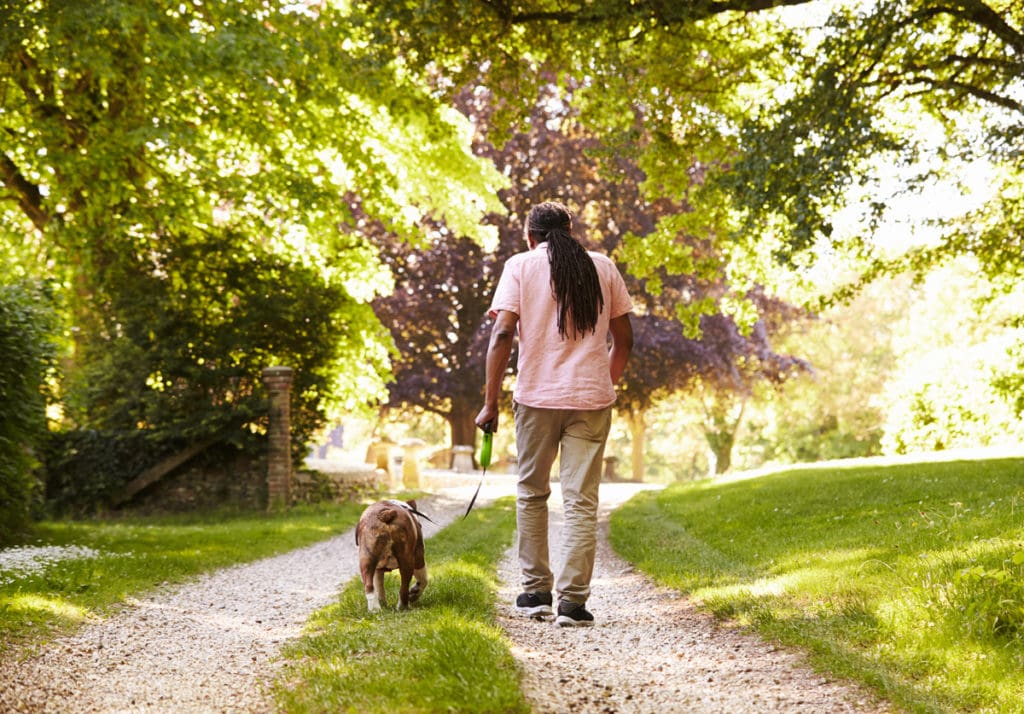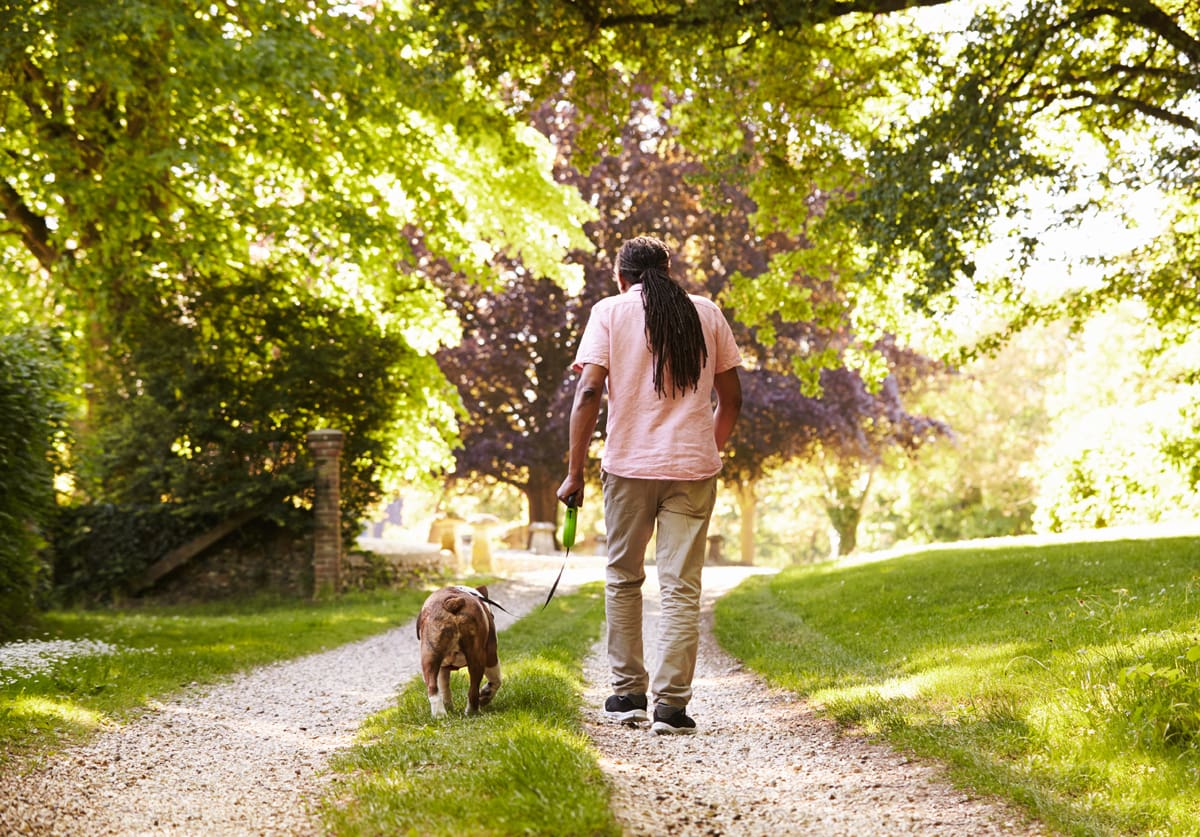 Research has shown that when we stroke a dog, our heart rate slows​1​, blood pressure decreases1,4, breathing slows and becomes more regular4 and the stress hormone cortisol decreases8. When we interact with a dog this brings increased levels of:
oxytocin: associated with happiness, closeness, attachment8
dopamine: associated with memory, motivation and pleasure8
endorphins: associated with satisfaction, reduced perceptions of pain and stress as well as enhanced immune response8
This results in improved mood, and lower levels of anxiety and depression​2​. Living with a dog has been linked with increased exercise and improved physical fitness​3​, as well as social benefits through greater social interaction9 and reduced loneliness5, therefore fewer GP visits6,7.
---
References
1.Allen, K., Blascovich, J., Mendes, W.B. (2002). Cardiovascular reactivity and the presence of pets, friends, and spouses: The truth about cats and dogs. Psychosomatic Medicine, 64, 727–739.
2. Cutt, H.E., Knuiman, M.W. and Giles-Corti, B. (2008). Does getting a dog increase recreational walking? International Journal of Behavioral Nutrition and Physical Activity, 5, 17—27.
3. Garrity, T.F., Stallones, L., Marx, M.B., and Johnson, T.P. (1989). Pet ownership and attachment as supportive factors in the health of the elderly, Anthrozoos, 3, 35—44.
4. Harris, M.D., Rinehart, J.M. and Gertsman, J. (1993). Animal-assisted therapy for the homebound elderly. Holistic Nursing Practice, 8(1), 27—37.
5. Hart, L.A., Hart, B.L. and Bergin, B. (1987). Socializing effects of service dogs for people with disabilities. Anthrozoos, 1, 41—44.
6. Headey, B., Na, F., Grabka, M. and Zheung, R., Pets and human health in Australia, China and Germany: Evidence from three continents. (2004) International Association of Human Animal Interaction Organisations Conference, Glasgow.
7. Jorm, A.F., Jacomb, P.A., Christensen, H., Henderson, S., Korten, A.E., and Rodgers, B. (1997). Impact of pet ownership on elderly Australians use of medical services: an analysis using Medicare data. The Medical Journal of Australia, 6(7), 376—377.
8. Odendaal, J. and Meintjes, R. (2003) Neurophysiological Correlates of Affiliative Behaviour between Humans and Dogs. The Veterinary Journal, 165, 296-301.
9. Wood, L., Giles-Corti, B., and Bulsara, M. (2005). The Pet Connection: pets as a conduit for social capital? Social Science & Medicine, 61(6), 1159—1173.
Help support our life-changing work...
Imagine if everyday tasks were so challenging or physically demanding they affected your quality of life. For many people living with a disability of families with a child with autism, that is their reality. Now imagine if a specially trained four-legged friend could restore your, or your family's, independence.
The demand for our services is high and we can't help as many people as we would like to without more funding. Please help us continue making life-changing differences for people with disabilities through the power of expertly trained dogs.
Every contribution, whatever size, is important and helps us make a difference.
Support us by
Sponsor a puppy
Donate now