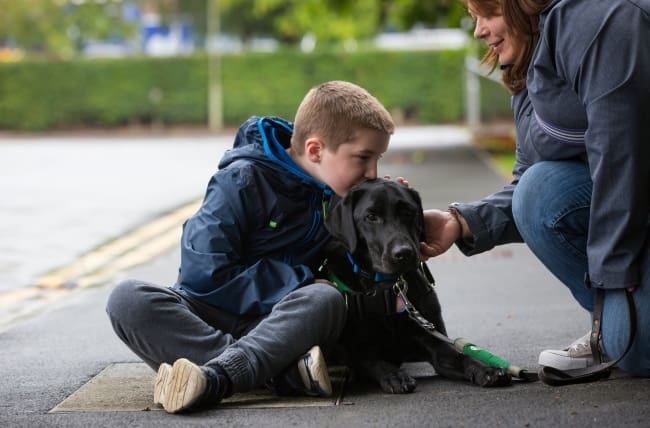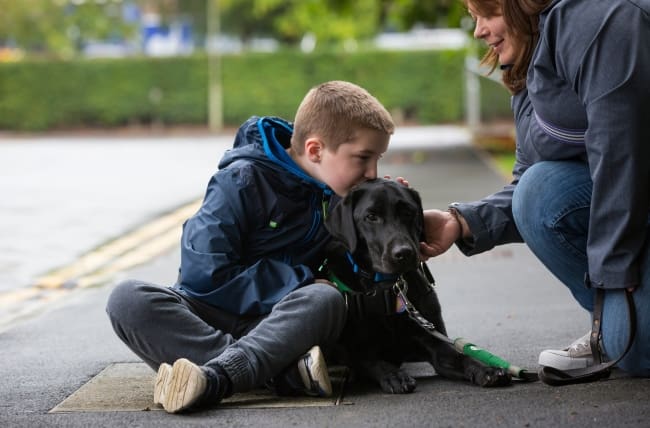 After a few weeks of the dog being with his new owner, a senior member of the training team carries out a qualification visit to see if he's ready to become a working dog.
They see how the dog is settling into his new home, view the task work he is carrying out, and head out to a variety of public places to test the dog's behaviour.
If everything is as it should be then the partnership qualifies and the dog can proudly wear his new green jacket to show he is a working dog.
The partnership receives on-going visits from the Instructor over the coming months to support the dog and new owner and ensure they are settling in together. As the partnership becomes established these visits are reduce to once per year, but continue throughout the life of the dog.
The aftercare service is an essential part of the commitment to the development and welfare of our partnerships. Meet our training team member, Ella.
What our dogs can do
Our dogs become assistance dogs helping children and adults with physical disabilities and families affected by autism, or work in schools and residential care settings as part of our innovative new projects. Some also join our breeding scheme and have the vital job of providing the next generation of life-changing dogs.