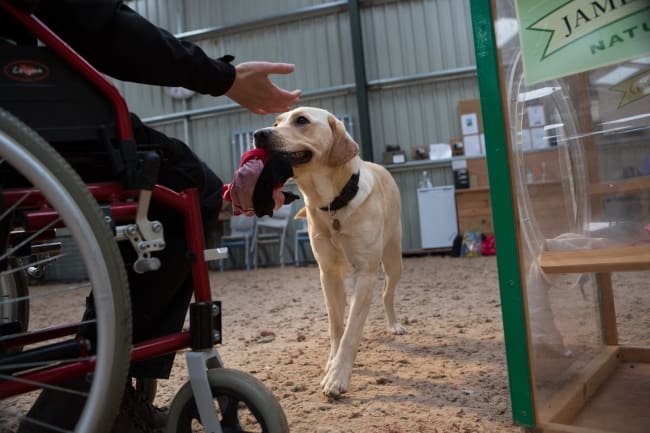 At around 14 – 16 months old our dog leaves his socialisers and comes into the Training Centre to start his formal training.
He is cared for by our Kennels and Welfare Team and works with a Trainer during his early training, before progressing to an Instructor for his advanced training.
Meet some of our dogs in training
Watch what our dogs learn
Learning new tasks- Retrieve from Dogs for Good on Vimeo.
Find out what our dogs learn in the different training phases: