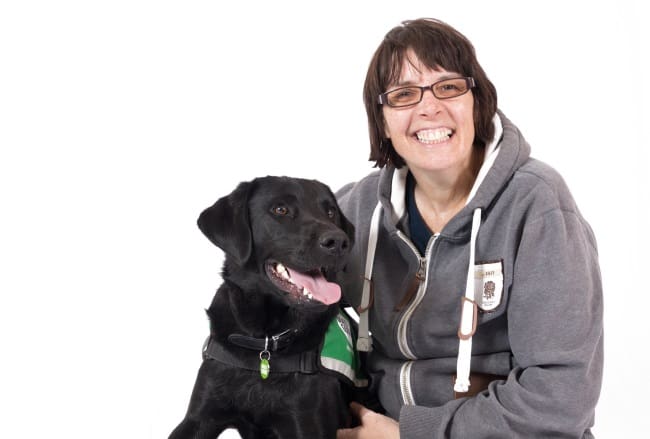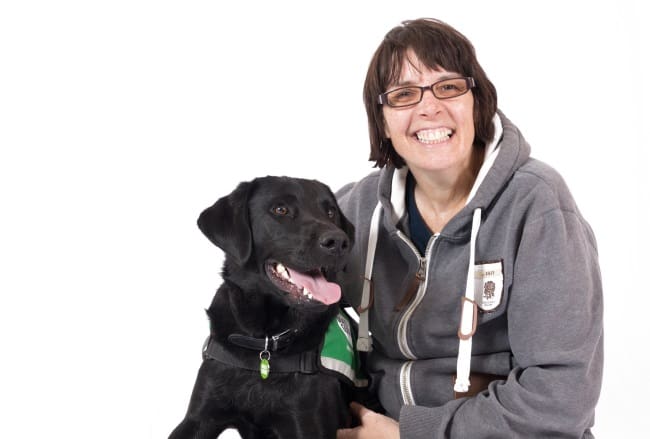 The matching process is a crucial part of making sure the partnership between each dog and person is a success. At around 12 weeks into early training potential matches of people and dogs are considered.
How we match people and dogs
All members of our training team who know the dog best meet:
Puppy Coordinators – have known the dog for the first 18 months of his life
Trainers – have known the dog during his early training
Instructors – have all the necessary information about people who are waiting for a dog to be placed with them
Once they have found a potential match, the Trainer will then test the dog in any areas specific to the requirements of the potential owner and will look at:
The dog's confidence in working in specific working environments i.e. the countryside, city centres, shopping centres
What public transport the dog is likely to be travelling on, where they like to sleep etc.
The Instructor then brings the dog to the potential owner's home for them to meet. During this matching visit they also go on a walk to ensure the person is comfortable and happy with the dog.
A mutual decision is then made to decide if the dog chosen is the right dog for the person. If there are any important specific tasks that the dog should know before being placed with the new owner, these are taught during advanced training.
Meeting Jazz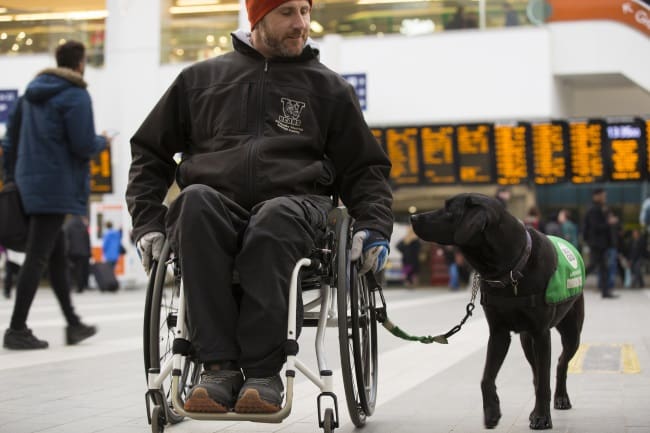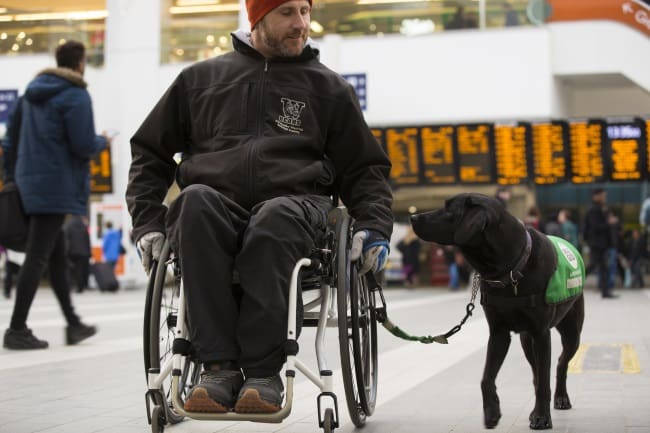 "Jazz had been brought in and came trotting round to the front of me and we said hello to each other.  The trainers asked if I'd like to take her for a little walk and… well, that was that really.

A day later, I got the call asking if I'd like to train with Jazz and if that went OK, would I like her as my dog…  I said yes; of course I said yes!" – Dan