At Dogs for Good, we know that amazing things happen when you put people and dogs together. We've heard our clients refer to our expertly-trained assistance dogs as 'superdogs', 'life-changers' and 'social ice-breakers'. During International Assistance Dog week (2nd – 8th August), we want to put the spotlight firmly on our dogs and share stories of all the ways that they help our clients.
Since 1988, Dogs for Good has been using its knowledge and experience to bring people with disabilities and dogs together, enabling life-changing differences. Through the power of expertly trained dogs, we support people with autism, physical disabilities, learning disabilities and dementia, empowering them to live more independent lives.
---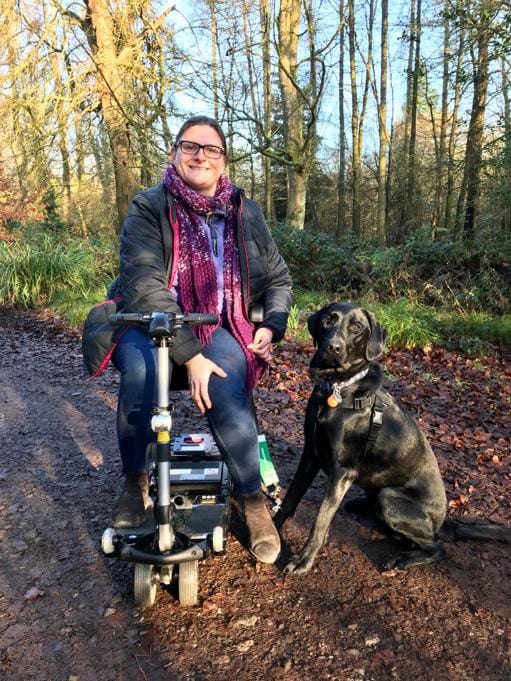 Read how assistance dog Sailor has opened up doors for Caroline and given her confidence after she suffered a spinal stroke at the age of 34.
She says "He's brought back to me bits of my life that I never thought I'd get back. He spurs me on to do more and more. I can go where I want, when I want and my confidence is growing every day. Already, we have an incredible bond."
On the practical side of things, Sailor's training means he can help Caroline with all sorts of things at home. "He will pick up items I've dropped and bring me the post. But his absolute favourite thing to do is the laundry! He will load it, unload it, take the wet stuff to the tumble drier and load that… he gets quite excited by laundry!"
---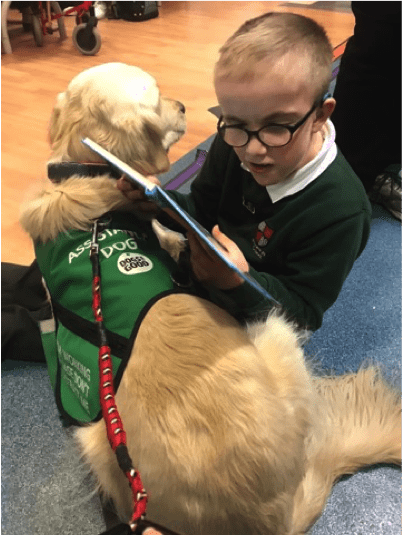 Leanne, 45, is mum to Charlie (11) who has an undiagnosed genetic condition. His disabilities include vision and hearing impairments, low muscle tone, global development delay and autistic traits.
Leanne says that two big things have happened since Dogs for Good assistance dog Ronnie came into their lives.
"Firstly, Ronnie has given us freedom," she says. "We can go out and do things now because I'm confident that Charlie won't run off. He's utterly focused on Ronnie, making sure he's OK.
"It's not just my confidence that's grown; Charlie's has too. Ronnie has made him a bit more independent which means that I can have a bit more freedom. I can cook dinner knowing that Charlie is safe and happy with Ronnie and the two of them are sitting together or playing out in the garden."
Read their story here.
---
During the Covid-19 lockdown, many of our autism partnerships say how they don't know how they'd cope without their dogs.
Joel was diagnosed with autism when he was seven and also has ADHD, speech, language and sensory impairment and a sleep disorder. He was matched with autism assistance dog Caddie, a yellow Labrador x golden retriever, when Joel was nine.
During lockdown, Joel was very worried about going outside as he was anxious that people were going to get too close to him. But Mum Janet managed to persuade him to walk Caddie locally with her.
"Caddie is his comfort and reassurance when everything is worrying him."
Read more about their special bond here.
---
We rely on donations to continue our life-changing work and since lockdown, donations have dropped dramatically. In addition, we have had to cancel events and collections. Please support us today.
Please donate today.