July is national picnic month and while that's obviously flantastic news, it's not just wasps that can hamper proceedings.
Let's face it, most dogs – and especially Labradors – are food lovers and a free run that turns into a picnic raid is probably their idea of heaven.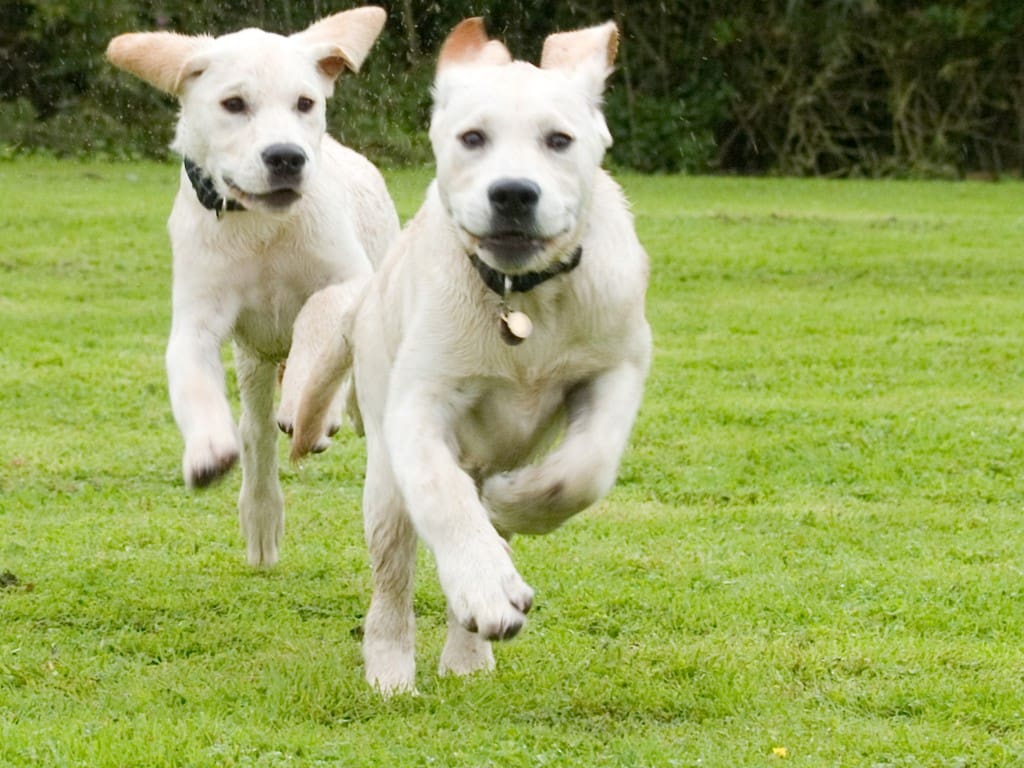 The added complication right now is that due to Covid-19, more people are likely to be outdoors with friends and family and dog-snaffled sausages can turn a nice day out into a bit of a flop.
In addition, picnic raiding can be unsafe if your dog has a sensitive stomach, allergies or intolerances as human food generally isn't fit for canine consumption, particularly poisonous items such as chocolate and grapes which could result in a hefty vet bill if consumed.
It's best not to put temptation in your dog's way so our Instructors have put together some tips and advice that we hope will help.
How to stop your dog from raiding a picnic
Consider free-running in different areas that you have access to that could potentially be picnic-free. Instead of town or country parks that are the first choice for picnics, consider canals, woods or much bigger open spaces where your dog can enjoy their free run and you're not worried about him or her making off with a cocktail sausage.
Take high-value treats with you on your free-run – their very own picnic! Cheese and tasty meat treats are largely irresistible and will encourage your dog to come back to you for something yummy instead of raiding someone's picnic. Consider mixing up your treats and take something different every time. Your dog won't know what they're going to get and are likely to be even more interested in returning back to you.
If you can't change your usual walk, consider changing the direction and usual route you take. This will help your dog to be more vigilant and interested in you rather than the environment – and potential picnics – around them.
How about free-running your dog at a different time of day? Earlier or later could be better than lunchtime as that's always prime picnic and food time for people.
Practice your recall with both voice and whistle so that you're as confident as you can be that your dog is going to come back to you. It's something you can do even in low distraction areas such as at home from room to room, a green space which is quiet with less dogs and people distraction or even recall from garden into your house.
Recall your dog as soon as you spot a picnic and pop them back on their lead until you're a safe distance away and hopefully, they'll never know about what could have been.
Distract your dog with a ball or noisy toy before they spot the picnic. Doing this means that they're already engaged and doing something fun with you and their nose isn't down and on the trail of a picnic.
Free running our dogs is great for our mental wellbeing. It gives us time to relax and get out into the fresh air and there's also something immensely joyful about seeing your dog just being a dog, interacting with their dog pals, playing and having fun.
Hopefully, these tips will help you both enjoy your free run time without getting worried about picnics.
---
If you are experiencing any issues on a free run with your Dogs for Good dog or have any recall concerns, please don't hesitate to get in touch with your Instructor.