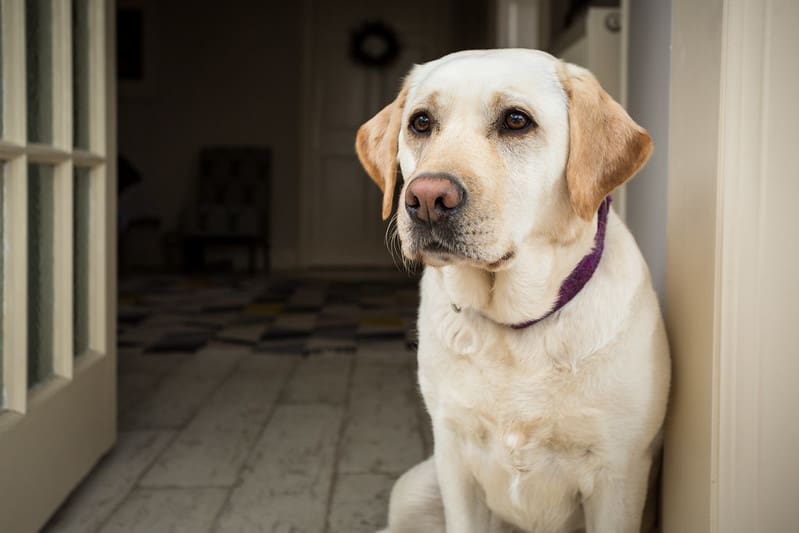 December 2020 
Our top priority during the Covid-19 pandemic is the health, safety and wellbeing of our staff, volunteers, clients and dogs. We have adopted a cautious approach to ensure we do everything possible to protect everyone connected with the charity. We have reviewed our operating protocols for all aspects of our work. These are regularly updated in light of our experience and to reflect new guidance from the government or other appropriate health and veterinary agencies.
---
Offices and homeworking
Our Banbury centre is open for a very small number of staff each day and for volunteers by appointment, but will remain closed to the public for the foreseeable future. Our centres in Culcheth and Bristol will remain closed for the time being. We are supporting our staff to work from home wherever possible.
Working in the wider environment
We have started to work with our clients, volunteers and dogs in the wider community, taking a cautious approach to risk and reflecting relevant local restrictions. We have clear protocols in place across our operations to ensure we protect the safety and wellbeing of everyone. Staff will discuss these with our volunteers and clients prior to any visits or interactions.
Staying Covid secure
We comply with government guidelines and have also taken additional precautions where we think they are required to protect our staff, volunteer team and those we support and work with.
These key steps include:
We have carried out a Covid-19 risk assessment and shared the results with the people who work for the charity. Our full risk assessment is available to anyone on request.
We have cleaning, handwashing and hygiene procedures in place in line with guidance.
We have taken all reasonable steps to support our staff so that they can continue to work effectively from home.
We have taken all reasonable steps to maintain the 2m social distance requirements at our centre and when working out in the community.
Where people cannot be 2m apart for some short-term activity, we have done everything we possibly can to manage the risk of transmission. Staff have been issued with appropriate safety equipment and will be required to use it in their interactions with clients and volunteers.
Support to our clients and volunteers will be provided on a virtual basis where we are unable to do so in person.
We regularly review our working protocols in response to new guidance, feedback and experience.
Impact on fundraising
We are very grateful to the many people who are supporting us in terms of fundraising and raising awareness. We remain committed to our mission to help as many people as possible through the power of dogs. Continuing to raise funds is therefore crucial as we navigate through these challenging times.
While many of our events and activities that raise vital funds for us have had to be postponed, there are lots of ways you can still get involved to help us. For details of how you can support us, click here.
These are clearly extraordinary times. I want to thank everyone in our committed team of staff and volunteers who are helping us to steer a steady and safe path through this difficult period.
Peter Gorbing
Chief Executive