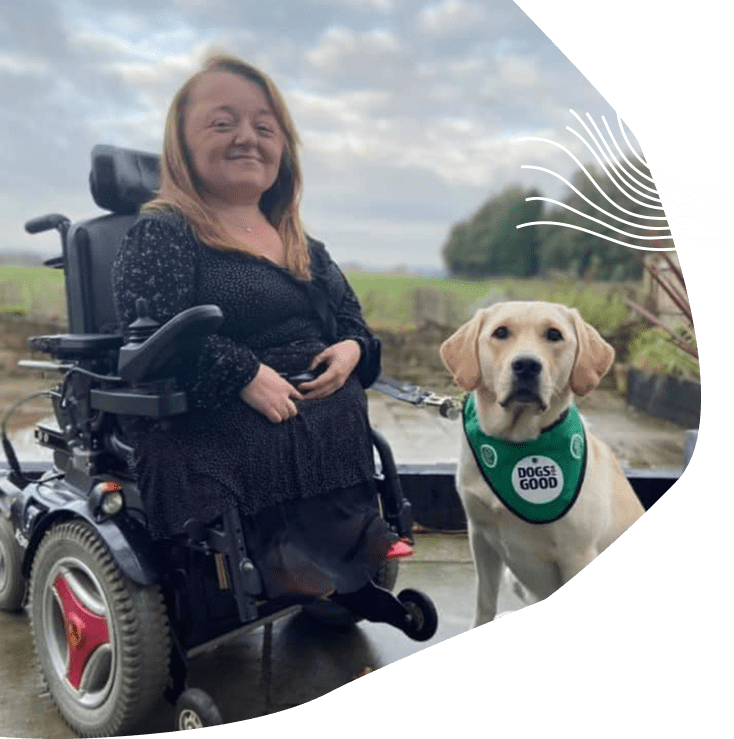 Fearlessly independent with Winter by her side
Alice & Winter
Alice has a variety of challenging conditions including brittle bones, Ehlers Danlos syndrome and POTS. Her life changed when Bella became her companion. Bella's calming influence, practical help and limitless devotion helped Alice through her many surgeries and treatments. When Bella retired, Winter leapt into the role.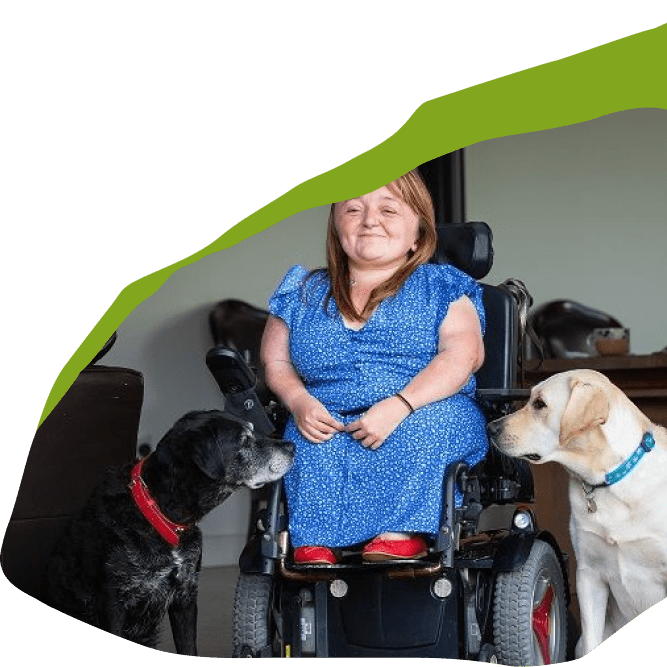 Luckily, the two dogs hit it off immediately, which was extremely important to Alice.
Bella's seen me through some tough times, been my absolute rock and her happiness is everything to me.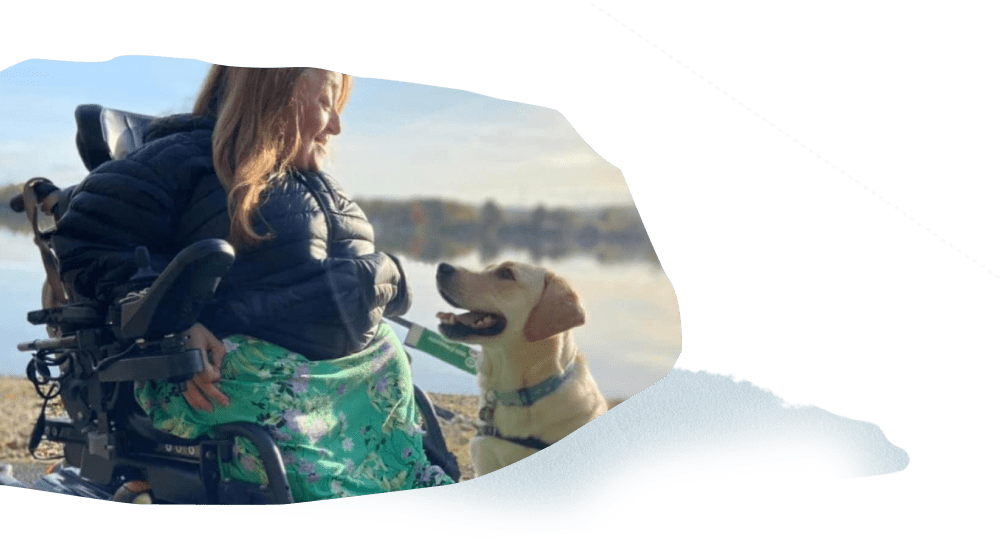 Bella definitely broadened my horizons. Now Winter gives me the confidence to go off on my own rather than sticking with my parents all the time.
"She's my funny, beautiful, clever girl and she's got my back. Even though I couldn't love her any more than I already do, I feel like our bond gets better and better every day."
There's a whole world out there to explore with Winter by my side. I'm ready to fly.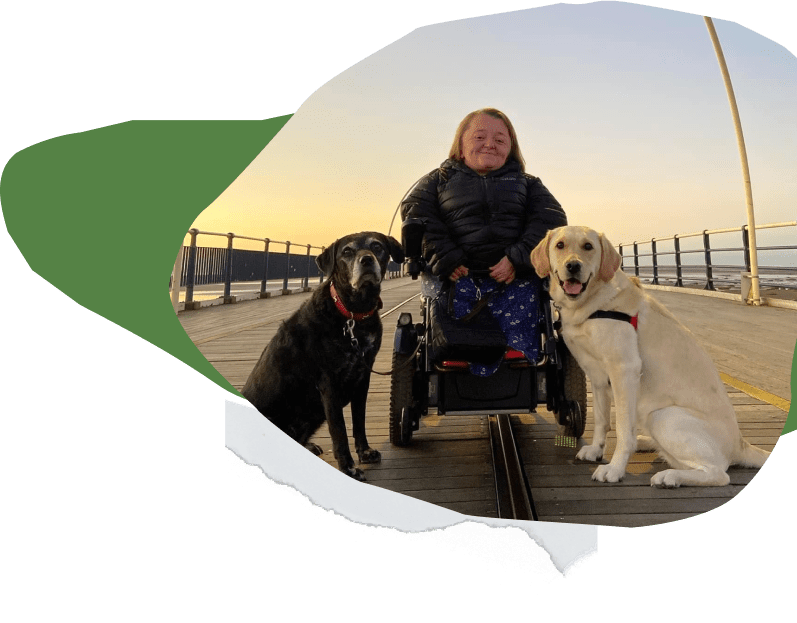 Winter's specially trained to help Alice change her clothes, fetch dropped items and push access buttons.
This sounds simple but the impact is huge. It means that mum doesn't have to do everything for me or be with me everywhere. I can do my own thing, safe in the knowledge that Winter can help me. Independence and confidence are priceless gifts.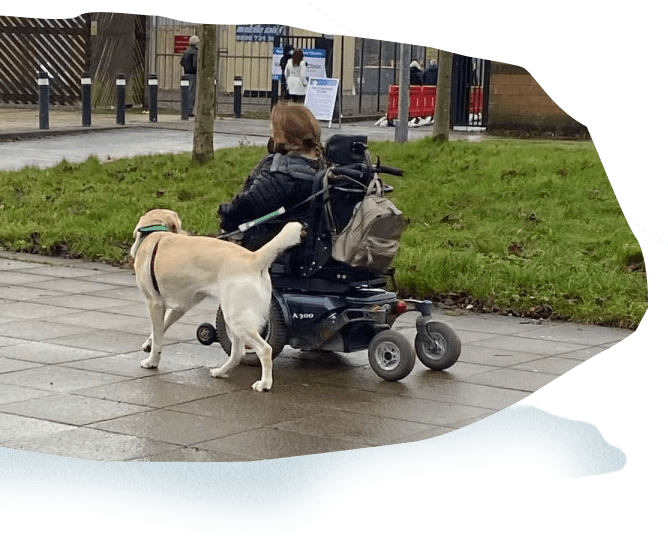 After being paired during lockdown, Alice is now able to take Winter further afield and "go on adventures" together.
There's a whole world out there to explore and with Winter by my side, I'm safe. I feel like a butterfly emerging from a chrysalis and I'm ready to fly.
Dogs like Winter open doors, they connect people, they keep families together, they help make life possible in so many ways. A gift this winter will enable more people to benefit from our dogs.
Support our winter appeal to enable more people to make life possible