Dogs for Good is thrilled to have received a total of £220,000 (including Gift Aid) from The Times newspaper's 2016 Christmas charity appeal. The charity is hugely grateful to Times readers for their incredible generosity which will help it train more dogs and support many more people.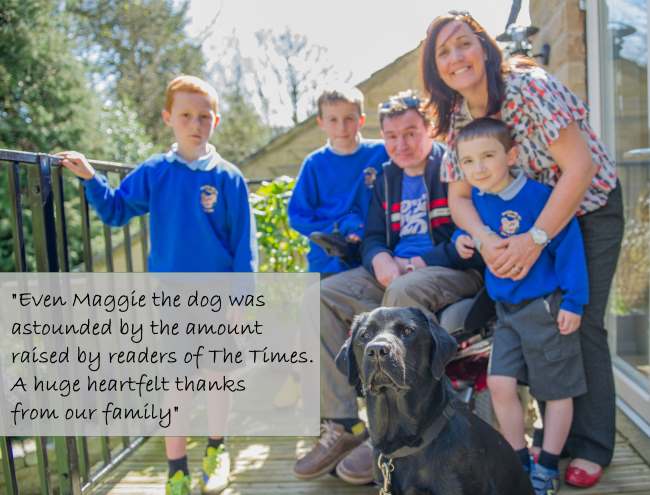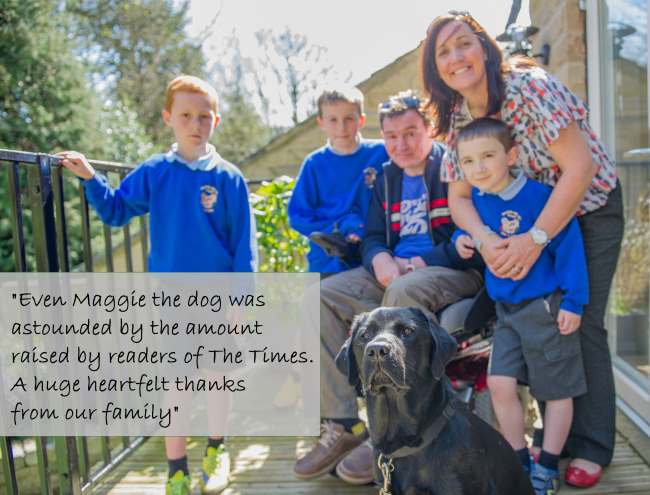 As CEO Peter Gorbing points out, "The impact of The Times Christmas charity appeal will continue long after the last article was published. Times readers' donations will make a tremendous difference to our work. We're also delighted that so many people have contacted us directly to support our work in many ways including legacy pledges, corporate and trust funding and an increased interest in volunteering."
The Times appeal gave the charity's profile a welcome boost. The appeal articles demonstrated the ever-increasing range of Dogs for Good's work and how its highly trained dogs not only give live-changing support to disabled children and adults, families of autistic children and people living with dementia, but also to children in special needs schools and to adults with autism in the community. Meet some of the partnerships featured.
They also emphasized the charity's belief in the invaluable role dogs play in reducing social isolation and improving the quality of life of whole families and communities as well as individuals and that Dogs for Good aims to continue to explore new ways that dogs can help people.