Casual coffee mornings and office meetings are almost a thing of the past as, sadly Coronavirus and lock-down have put a stop to so many things. However, where there is a will there is a way. Through the magic of video-links we can definitely still get together.
There are lots of fun ways to support Dogs for Good whilst social distancing, and we'd love you to take a moment to pause and have fun with friends, family and work colleagues virtually and raise some much-needed funds to help support us during this very difficult time.
Your 'How To' guide
We have created a step-by-step 'How To' guide to help you set up your coffee morning and raise as much money for Dogs for Good as possible. Click here to see How To or make it up yourself – it's totally up to you!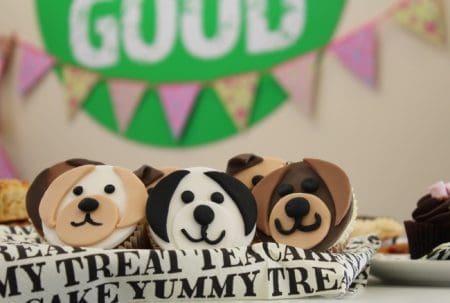 We also have a special video showing you how you can make your very own 'pupcakes' which you can see here.
How our team can support you
An invitation to visit the Dogs for Good Training Centre in Banbury to find out more about the charity you'll be fundraising for – various dates will be available in future
Help with setting up online fundraising pages, and images and videos to share with your sponsors on social media
Encouragement and support.
If you'd like to hear more about other events or have any questions then get in touch with our lovely team by emailing [email protected].