2020 was certainly an extraordinary year – we were all faced with challenges unlike any we have faced for more than a generation. The impact of the Covid-19 pandemic caused disruption to Dogs for Good's work in every part of the organisation, but it was also incredibly heartening to see how everyone connected with the charity – our wonderful staff, volunteers, clients, and indeed dogs – rose to the challenges we faced and overcame them in ways that will have a lasting impact on our work.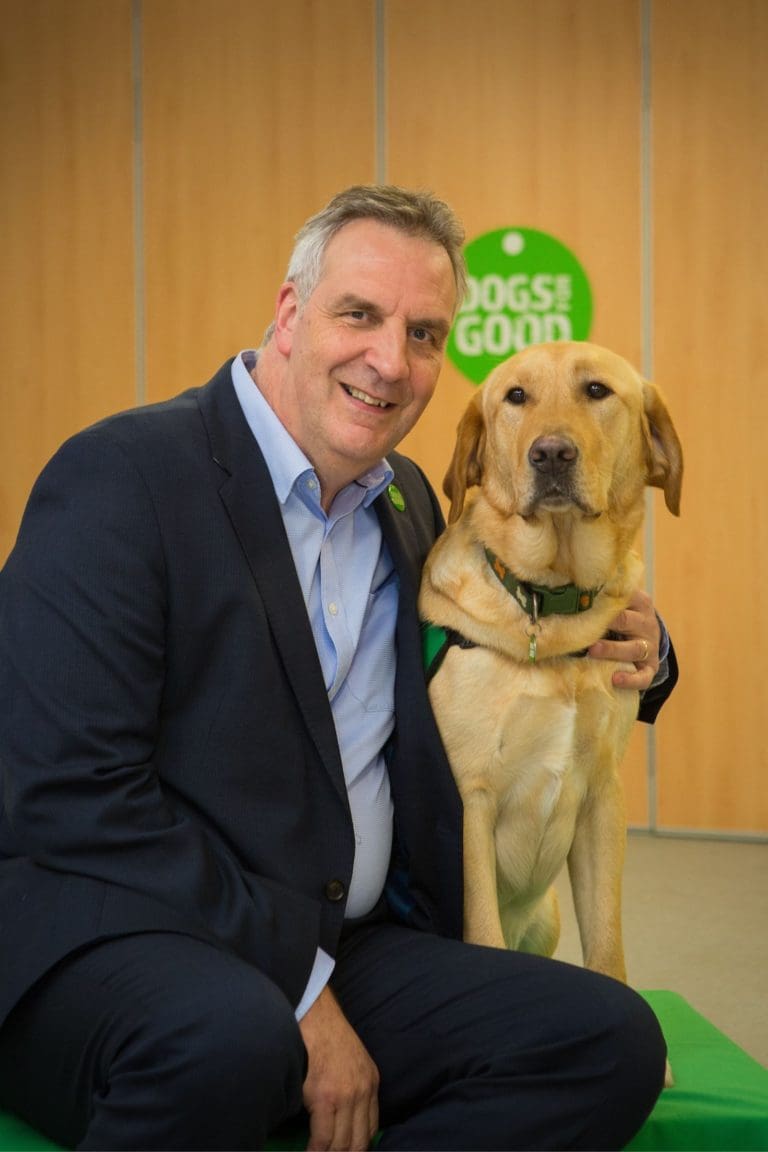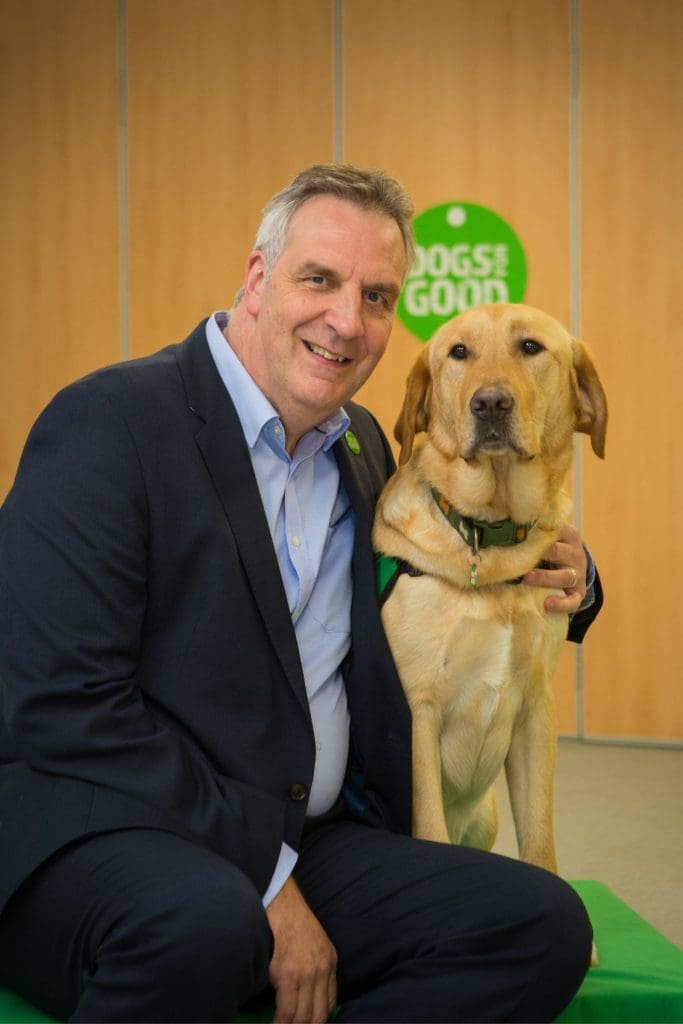 I am sure that the wonderful response we saw throughout the year came from the sheer passion everyone has for our work and a collective will to ensure we succeed. On a personal level, it is humbling and a great privilege to work with such an amazing group of people.
So what will 2021 bring?
The next few months are undoubtedly going to be really tough, but I think we're all hopeful that there is now a light at the end of the tunnel with a vaccine programme now being rolled-out, and we all hope that there will be a return to some kind of new 'normal' during the year.
There are still many challenges facing us as a result of the ongoing pandemic and the national lockdowns, not least the difficulties of working face-to-face with our clients. This is a vital part of our assistance and community dog work so inevitably, there are limitations to what we can achieve in terms of placing assistance dogs and working with clients across those services. This means that assistance dogs coming through the socialisation and training process are not able to get matched to clients and placed with them in the numbers that we would like and, as a result, we have a lot more dogs in the system than is ideal. We have managed some face-to-face work and will continue to do this when it can be done safely, but the important restrictions make the process very time-consuming and a very limited option.
We achieved a lot in 2020
On the plus side, we have learnt a huge amount during the crisis that will serve us well in the future. As a chief executive from another charity said to me – "you have done 2-3 years of development work in one year" – which is both exciting and challenging.
We have developed virtual ways to support our volunteers and clients which will be valuable in the future. We certainly don't want to replace face-to-face meetings/support sessions/training workshops, but there is a place for virtual support where it can deliver help and advice in a more timely and responsive way.
We have also created some new virtual elements to our services that will enable us to support more people in the future. Our Family Dog team have delivered workshops for over 10 years to enable families with an autistic child to build a mutually beneficial relationship with a pet dog. The team have now utilised all that work to offer the workshops as an online resource, ensuring we can continue to support families throughout the pandemic. In the longer-term, this will give us a format that is accessible for many more families. With so many families across the UK deciding to get a dog during the pandemic, this service is as vital as ever in order to support families who face additional challenges.
New ideas have also been developed with our Dementia Dog project – including virtual bingo and dog walking sessions – and these have been incredibly popular and helped to tackle social isolation during the pandemic. These virtual opportunities will continue to play a role in our portfolio of services for people with dementia and their carers in the future. A new Family Dog-style dementia service, where we support people who either have, or are thinking about getting a pet dog, has also been piloted and will operate in 2021 which is a great breakthrough and very exciting.
There is no doubt that during 2021 we will continue to build on our virtual work to create an even more flexible and responsive organisation.
Your support has made a big difference
Funding will continue to be a challenge in 2021, but we are grateful to the many people who have continued to support our work. It was incredibly heartening to read the messages of support for our work last year and there are so many more people that we want to be able to help. Our new virtual services, coupled with the work we have been doing for many years, will enable us to change more lives than ever before once the pandemic is over. Every bit of support given to us now will enable us to continue our work for the long term.
Our fundraising and marketing teams have developed new virtual fundraising ideas to help support our work as well as volunteers delivering talks via online meetings to help share our work with new communities. This will strengthen our fundraising opportunities in the future although there are still many unknowns in relation to the wider economy.
The experience of the past year has taught that we are a resilient charity and will continue to rise to all the challenges that come our way. The charity is stronger now than ever thanks to the outstanding work and support of our staff, volunteers and of course our dogs.
Peter Gorbing
Chief Executive
Dogs for Good