If you were writing a job description for our community dogs, top of the key list of attributes would have to be to 'an ability to make friends easily'.
Our community dogs work with their handlers providing animal assisted therapy to dozens of different people during their working life. Over the course of a few weeks or months, our amazing dogs help people overcome challenges and help them meet their goals. So, it's not surprising that a friendly nature is essential.
While our community dogs receive exactly the same socialisation and undergo the same special training as our assistance dogs, they are then further assessed for their suitability to become a community dog.
Sarah Tosh-Robb works as a community dog handler alongside Fleck, a sweet and affable golden retriever cross Labrador. She explains why Fleck and dogs like him make great community dogs:
"We're looking for a dog that's inquisitive in its nature, one that will explore the world around them and go and investigate new people or things. In short, the sort of dog that gets up to greet you when you enter the room."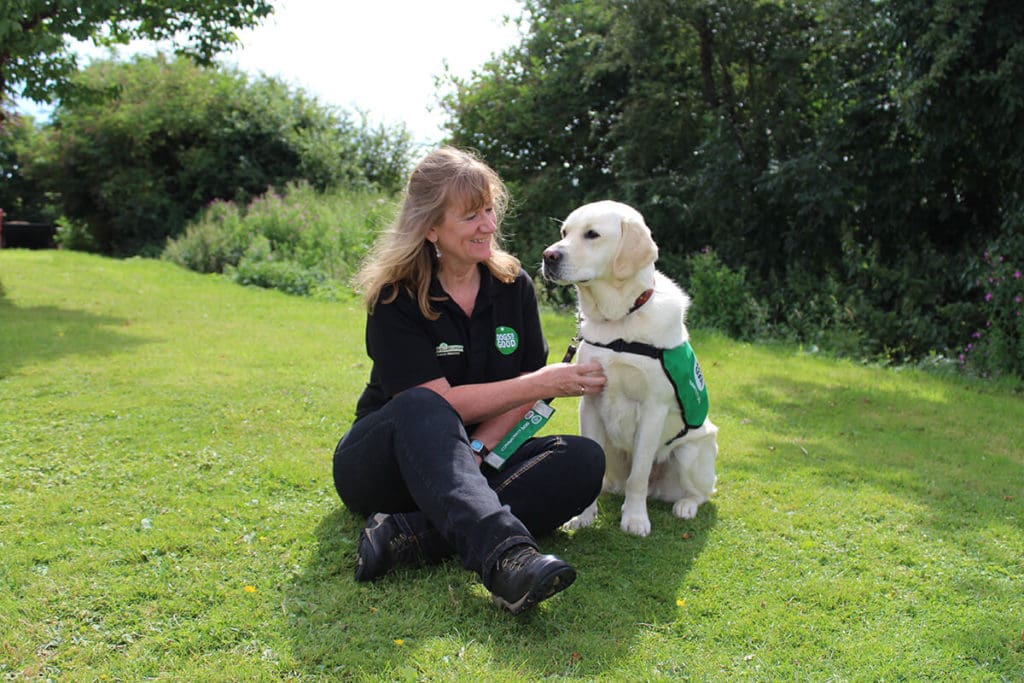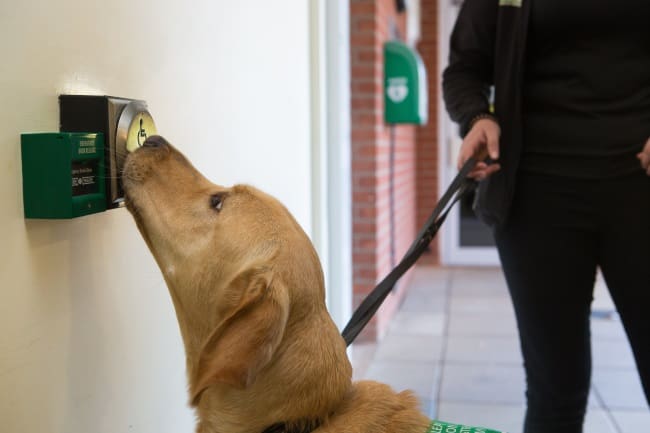 Help us train more life-changing dogs
Your kind donation will help us continue to do good in local communities
Handlers like Sarah then make the most of the dog's characteristics:
"We spend a lot of time building a bond with our dogs. They go to so many places and meet so many people and it's really important that they know that their handler is always there to support them. And I know that the more I build a relationship with my dog, the more he'll want to do with  me. Good communication is a two-way process though, so building our bond is also about me being able to pick up on his body language and see how he's doing; that way, if he's getting tired or not enjoying something, I'll be in the best position to support him. It's all about building the trust between us."
When it comes to developing a relationship with the person that Sarah and Fleck are working with, Sarah looks to ensure that a bond and good engagement between dog and client is built quickly but also naturally.
"Often I'll work with an interest that the person already has, so for instance we worked with a child who really liked water – we worked out some games that she and Fleck could play around water. Catching liver-flavoured bubbles was a particular favourite of Fleck's and the child really loved seeing him catch the bubbles. Another client was really into fashion, so each week I'd take a long a selection of collars for her to choose which Fleck would wear.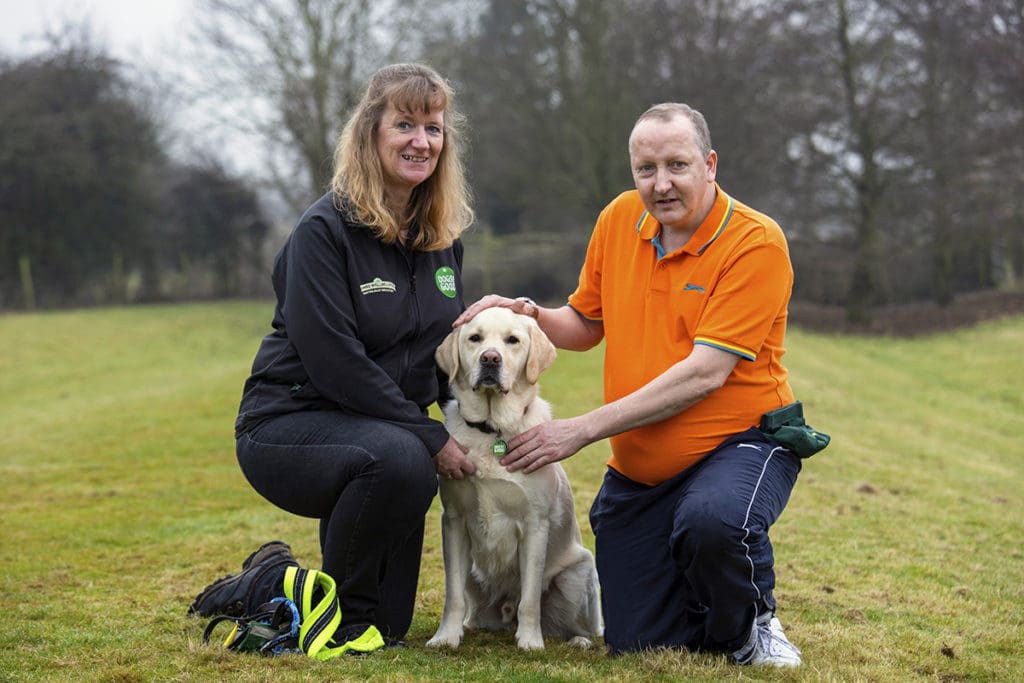 "Once you've started to get the connection between the person and the dog, it's incredibly rewarding to see the bond develop and of course, what it then enables someone to achieve.
"In each session, we build the relationship, so that the person achieves a bit more. We often work with people who have become quite socially isolated, either as a result of their disability or as a result of caring for someone else with a long-term health condition.
"To begin with, the dog might just be the motivation to go out into the garden but with each session, we'll gradually do a little bit more. We might take the dog to the park and then progress to a trip into town to get a coffee or catch a bus. The dog becomes a motivator and a calming focus for the visit, so gradually, the idea of leaving the house becomes less frightening.
"Many of us instinctively know the benefits our dogs bring to us in helping us feel happy when we're low or just the positive effect getting out with a dog brings to us. For some people, owning a dog isn't always possible but the support our community dogs bring can have a fantastic impact on changing people's lives and giving them the confidence to develop their skills and try new things again."
Find out more about the amazing work done by our Community Dog service or make a donation to help us continue our life-changing work.