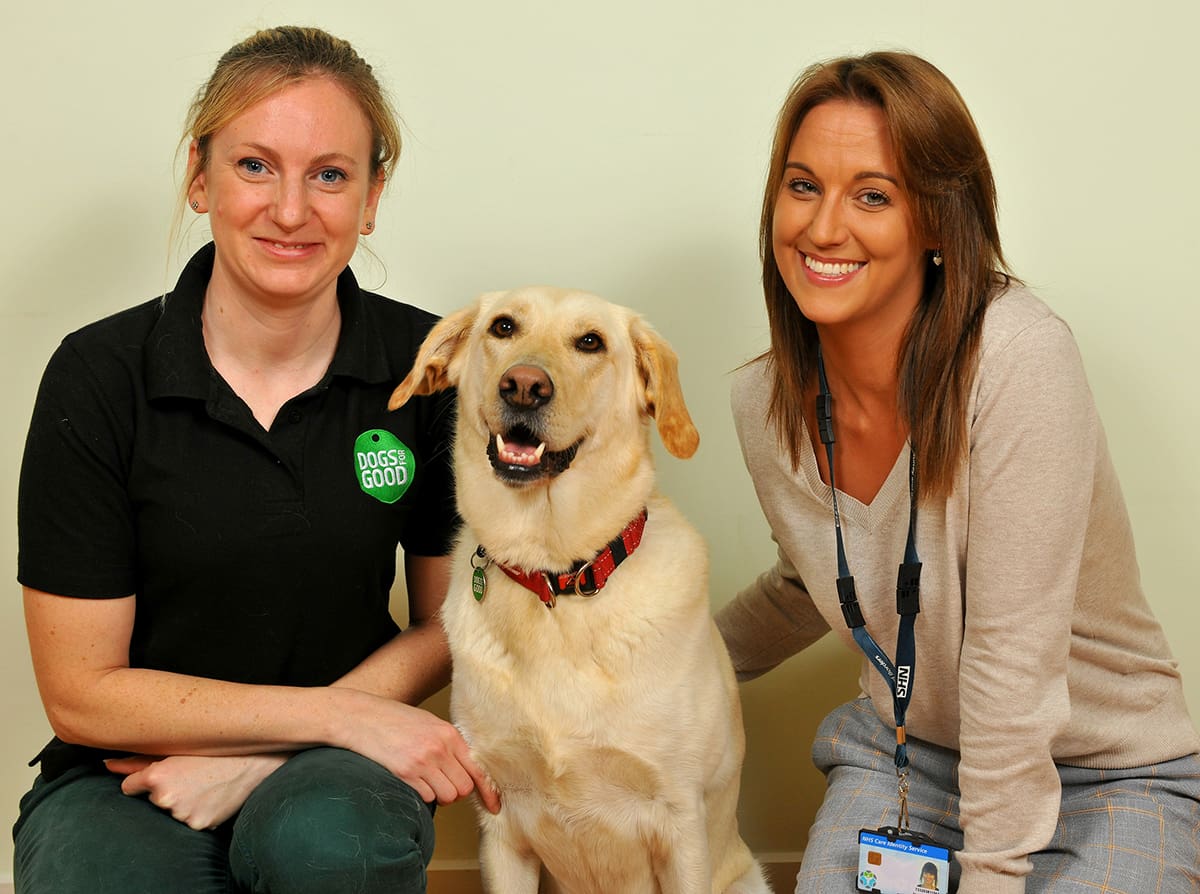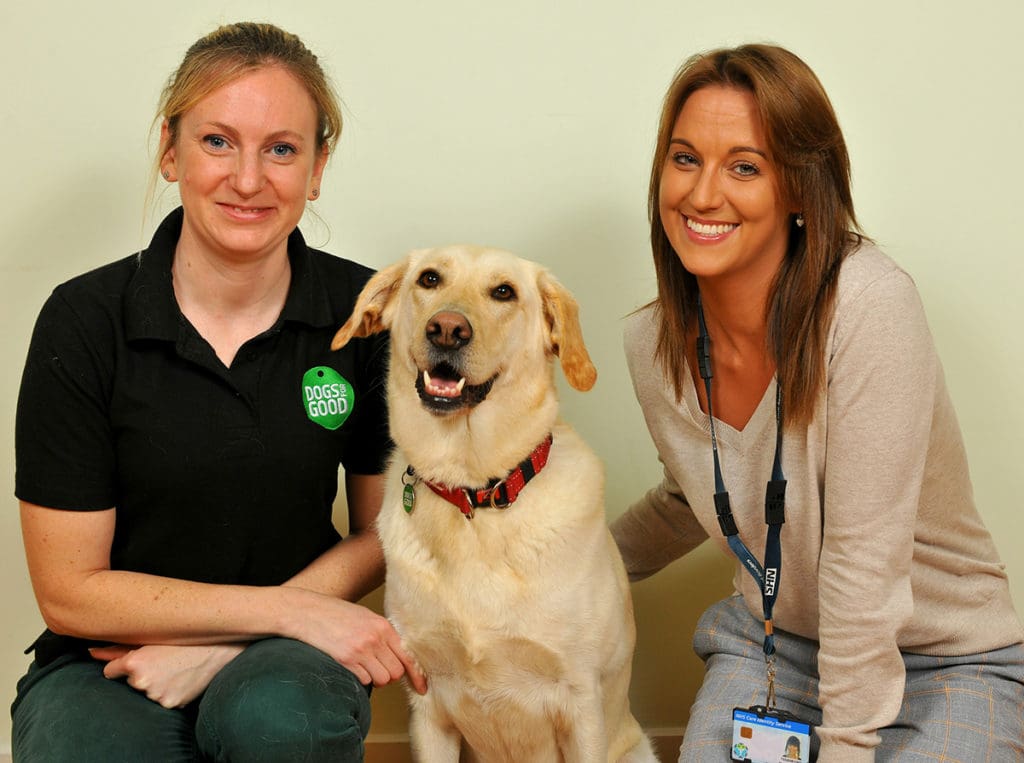 Over the last six months, Dogs for Good has been working with Surrey and Borders Partnership NHS Foundation Trust on an innovative pilot project, using Animal Assisted Therapy in a mental health ward supporting women over the age of 65.
The pilot has been running since June 2019 and the results have been impressive. An analysis of questionnaires by inpatients showed 90 percent felt the Animal Assisted Therapy sessions had a beneficial effect on their mood and mental health symptoms. These Animal Assisted Therapy sessions are now the most popular ward activity.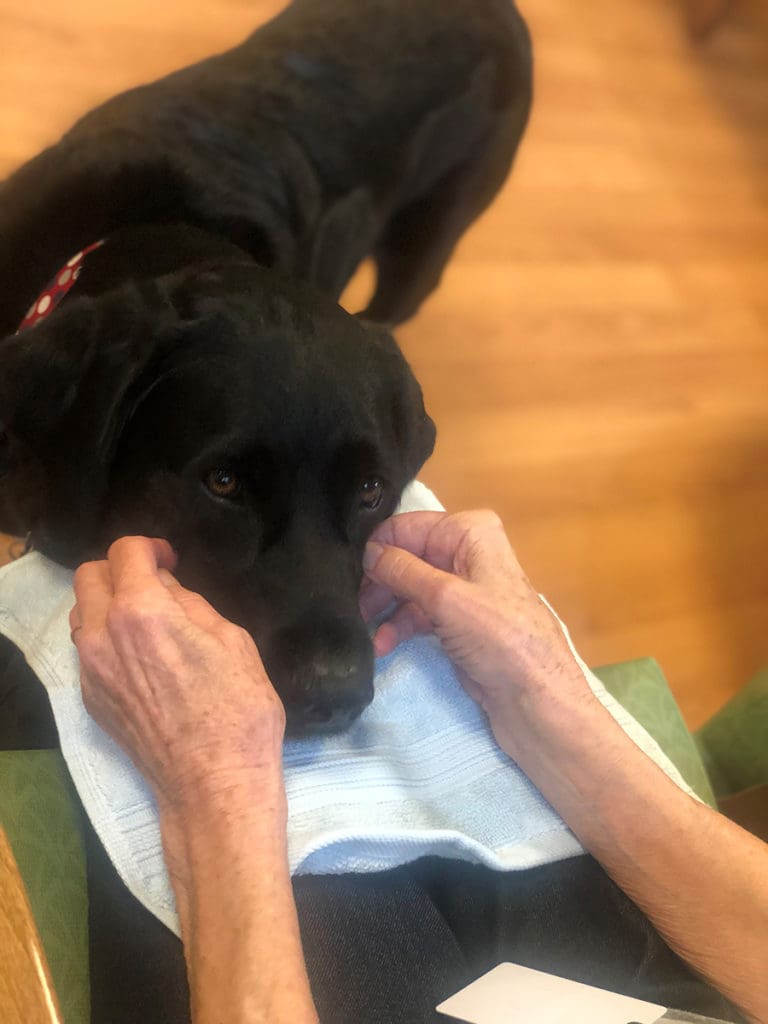 Animal Assisted Therapy involves specially-trained dogs working alongside specialist handlers and a professional such as a nurse or therapist to agree goals such as overcoming anxieties, improving mobility, engagement in therapy and increased social interaction.

Dogs for Good's specially-trained Community Dogs, Rita, Loesje and Ursa have been working with handlers Amy, Iris and Selina and ward staff in one-to-one and group therapy sessions, helping to improve people's engagement, lift mood and reduce anxiety and depression.
Janet Timbrell, who was staying on Spenser Ward and participated in the Animal Assisted Therapy sessions, said: "The sessions with Rita (the dog in the photo) were lovely. She immediately relaxed me and lifted my mood. After spending time with her, I felt that my mental state had been enhanced." Janet is a former nurse and midwife.
Jemma Arrow, Deputy Ward Manager at Spenser Ward, who is leading the pilot with the support of Professor Ramin Nilforooshan, Consultant Psychiatrist and Carolyn Noorderhaven, Assistant Psychologist, said: "We have feedback on every session from both the service user and the clinician and the results are really positive. Following a recent audit, we know the dog-assisted therapy sessions are currently the most popular ward activity.

"The dogs provide an opportunity for meaningful engagement at all stages of admission. Sometimes it is difficult to engage service users, who are acutely unwell, in ward groups and activities. We have noticed more interaction and involvement when the dog is present, as well as seeing enjoyment from those who are at a later stage in their recovery."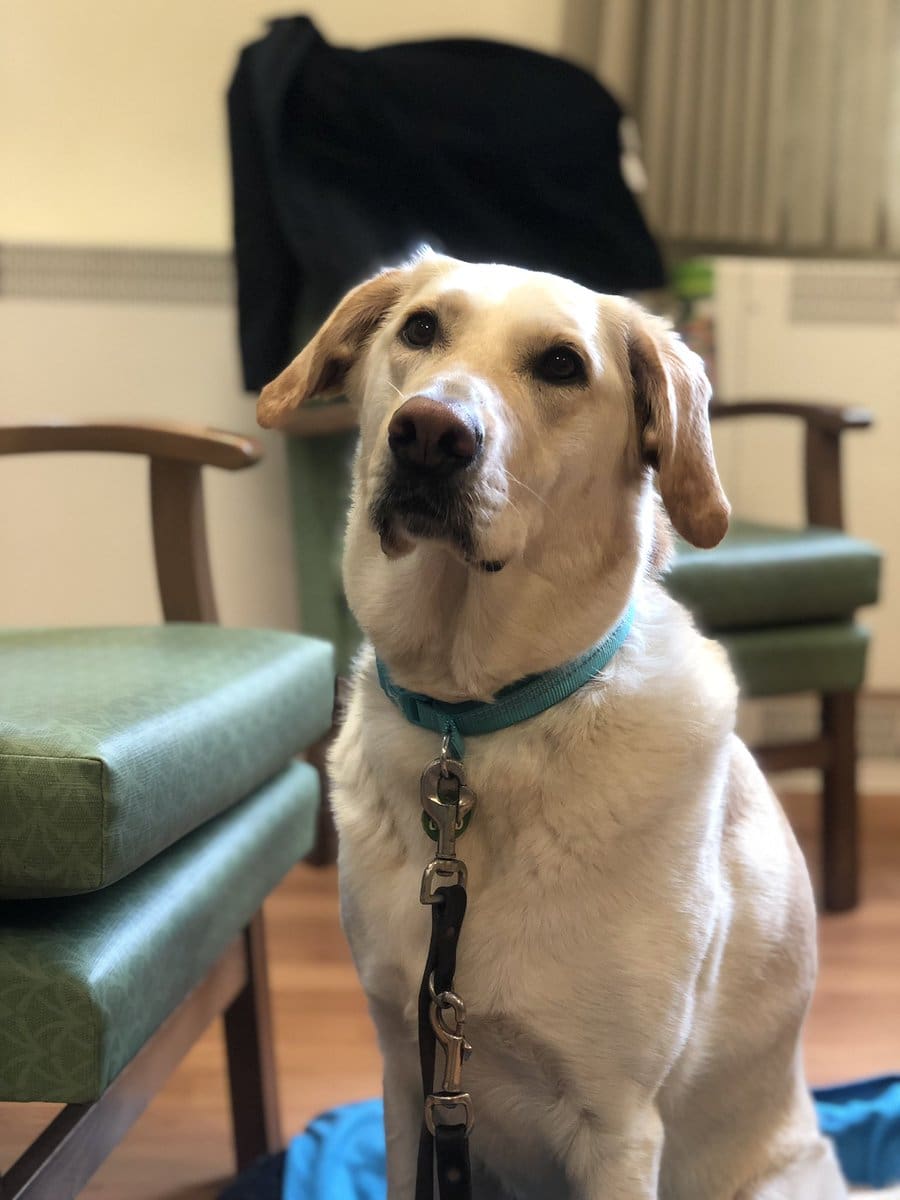 In group sessions, a range of activities are used such as the 'Box of Tricks' activity, where each person picks a short task or trick out of a box. The person then interacts with the dog to complete the task. In one to one sessions, the dog can play a crucial role in helping staff build a rapport with the service user.

The therapeutic presence of dogs in hospitals and care homes has been accepted for some time but using them to support people with mental ill health on a mental health ward is not yet common practice in the UK.

Peter Gorbing, Dogs for Good CEO, said: "We're delighted to be working with Spenser Ward. Animal Assisted Therapy is a well-established practice in many parts of the world, but is less advanced in the UK. So, this pilot is a significant opportunity to explore the role that Animal Assisted Therapy can play in mainstream healthcare practice."

Learnings from the pilot will be evaluated with the aim of conducting a more substantive research trial into the benefit of Animal Assisted Therapy on inpatients wards across the Trust.

Feedback from people staying on the ward
"The dog is so lovely – it answered something in me.  It is strange because I felt so rotten and now I don't. I want to go and read my book and interact with others and not lie in my bed. I feel so calm."

"All the dogs made me happy because they are very faithful and loyal."

"Actually, I feel a lot better. I feel a bit less anxious. I enjoyed it all."