"You get joy from having a dog around, pride from the effort you put in to help that puppy mature and get ready for the job it'll go on to do, and friendships that come about from being part of such a wonderful charity."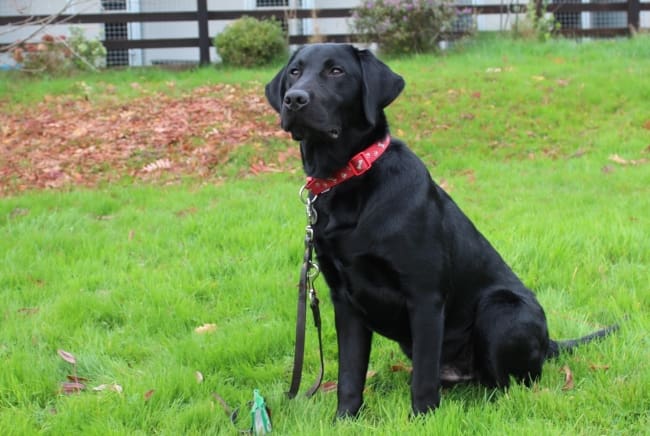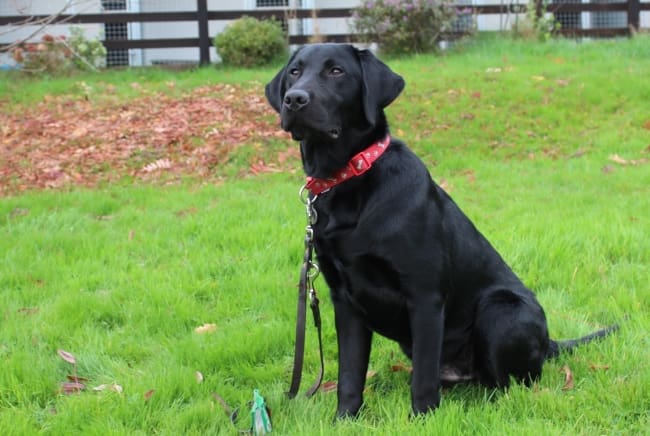 So says Janet, a puppy socialiser for Dogs for Good, who, after losing her beloved collie Labrador cross after 14 happy years together, found herself at a bit of a loose end.  "I've had dogs all my life and I'm very active and sociable so as well as missing my lovely pet dog, I also missed the walks and chatting to other dog owners in the park," says Janet.
Then one day, she saw an advert in her local paper which caught her eye.  "The advert said that Dogs for Good were looking for volunteer puppy socialisers – well, that sounded right up my street!  I filled out the form, had an interview with the local Dogs for Good Puppy Socialising team and found myself with my first puppy, Rose, six weeks later.  They don't hang about! " she laughs.
Now on her third puppy, Bee, Janet has lots of experience but will never forget the strange feeling that came from taking her first puppy into a shop.  "I kept looking over my shoulder, thinking I was going to get told off!" she laughs.  "You bring them up to be good citizens, like you would any dog," she explains.  "But front of mind, you always remember that these dogs have a special job to do later in their lives."
"I do things really slowly so that whatever I'm teaching them really sinks in, and use everything that I have in my area to expose them to as much as I can.  We have a local hospital and the nurses there are happy for me to sit in random clinics – Bee has seen bloods being taken and all sorts!"
The social side of things is also very important to Janet.  "You end up part of a big family," she says.  "You make friends with other socialisers – I've made so many lovely friends – and there's always someone from Dogs for Good at the end of a phone if you need advice or help."
Janet says that while there are many pros to being a puppy socialiser, occasionally the odd con creeps in.  "I decided to go to our local designer outlet shopping centre for a spot of retail therapy and of course, I took Bee with me. I spent hours there and didn't spend a dime," she laughs.  "People kept coming up to me to ask about Bee and I spent so much time chatting, I was exhausted and went home empty-handed…"
Puppy with a purpose
Janet knows that Bee will go on to make a massive difference to someone's life and that makes it easier to bear when her job is done and the puppies go onto the next phase of their life to train as assistance dogs.
"Yes, it's really hard for a week or two but then I get my next puppy and it all starts again," she says.  "I'm lucky that some of the people that have been matched with my puppies have been in touch with me and when you meet them or hear their stories, it puts it all into perspective.  I'm so proud to be part of it."
Could you be a puppy socialiser?
We're currently looking for volunteer socialisers in the North West to care for our pups. Find out more and register interest.