The ever popular 'Bring Your Dog to Work Day' takes place on Friday 26 June this year and we expect to see more people able to participate than ever before, as much of the country continues to work from home with their best friend by their side!
So this Bring Your Dog to Work Day we're asking you to join in the fun and help raise vital funds to support us. With lots of us still working at home, this year will be a little different as for many of us – our dogs have become a full-time office companion during lockdown and have been a vital member of the team. So why not celebrate the great contribution that your dog has made to office life by joining in the viral fun in what has become the nation's best day out (or rather best day in) for dogs!
Share your photos
We know the importance of spending time with your dog and want to celebrate your canine companions, share your photos and videos of your walks and activities with us using #bestofficedog / #officedogathome / #dogswithajob and tag us @dogsforgooduk on Twitter so we can share the best.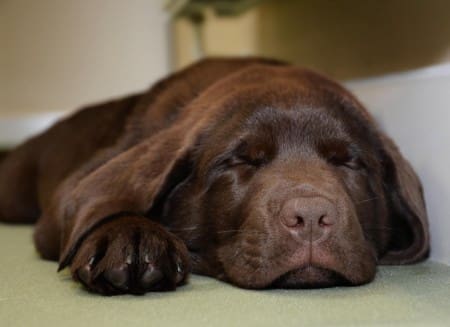 Why not let us know what job your dog has taken on since lockdown, is he Chief Door Bell Barker, Post Fetcher, Keeper of the Tennis Ball, Sergeant Sniffer?
Share your photos – 'Tony, the executive snoozer' for this one?
If you are able to join in the fun this year, here are some ideas to help you make the most of your day and raise funds for Dogs for Good.
Put your best paw forward with a walk challenge
Team up with your colleagues and set a distance target to achieve by the end of the day. On your lunch hour or breaks, take your dog (or just yourself) for a walk and log your distance.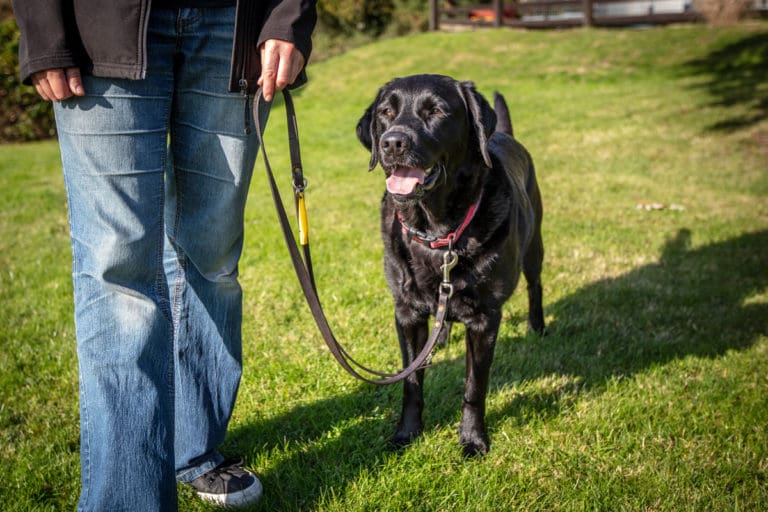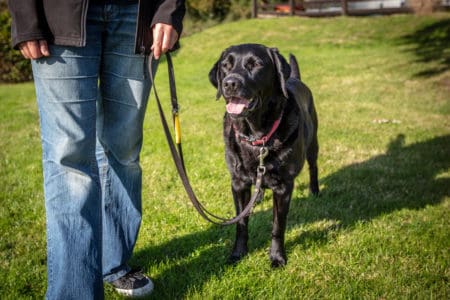 Make a donation for every kilometre you do and see if your company or friends and family will match it. To make the fundraising easy, set up a Just Giving or Virgin Money Giving page to share and take donations. If you're taking on the challenge with colleagues and want to track everyone's steps, consider using a smartphone app like Strava, which allows you to set up a club for your contacts to see each other's progress and stay motivated.
Hold a Doggy Quiz
Host a dog-themed quiz for your colleagues over a video conference call. We have lots of quiz rounds for you to download, so the work is all done for you! Ask your colleagues to make a donation to take part and there should be a tempting prize for the winner. Perhaps half a day annual leave!
Match the Dog to the Owner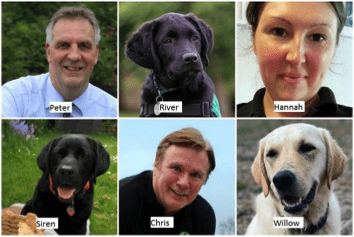 This is a fun game which can engage your colleagues or your customers if you have a social media page. Ask your team members to email you a picture of themselves and a picture of their pet (head shots work best if possible). Create a collage of your photos in no particular order and ask your customers to guess which dog belongs with which colleague! Alternatively you could use our celebrity version – download the question sheet here and the answers here.
If running a staff competition, ask your colleagues to donate to enter, or share your fundraising page with your customers alongside the competition to raise funds while having fun! If you need help creating a collage, try a free design tool like BeFunky.
How our team can support you
An invitation to visit the Dogs for Good Training Centre in Banbury to find out more about the charity you'll be fundraising for – various dates will be available in future
Help with setting up online fundraising pages, and images and videos to share with your sponsors on social media
Encouragement and support.
If you'd like to hear more about other events or have any questions then get in touch with our lovely team by emailing [email protected].