After a career spanning 25 years at Dogs for Good, Peter Gorbing is retiring and handing over the lead to Ed Bracher, formerly Chief Executive at Riding for the Disabled Association.
Ed has spent the last four weeks with Peter learning about and familiarising himself with the charity and officially takes over this week (w/c 7th November 2022).
After 17 years at RDA, Ed brings a wealth of skills and experience which will help the charity grow and develop.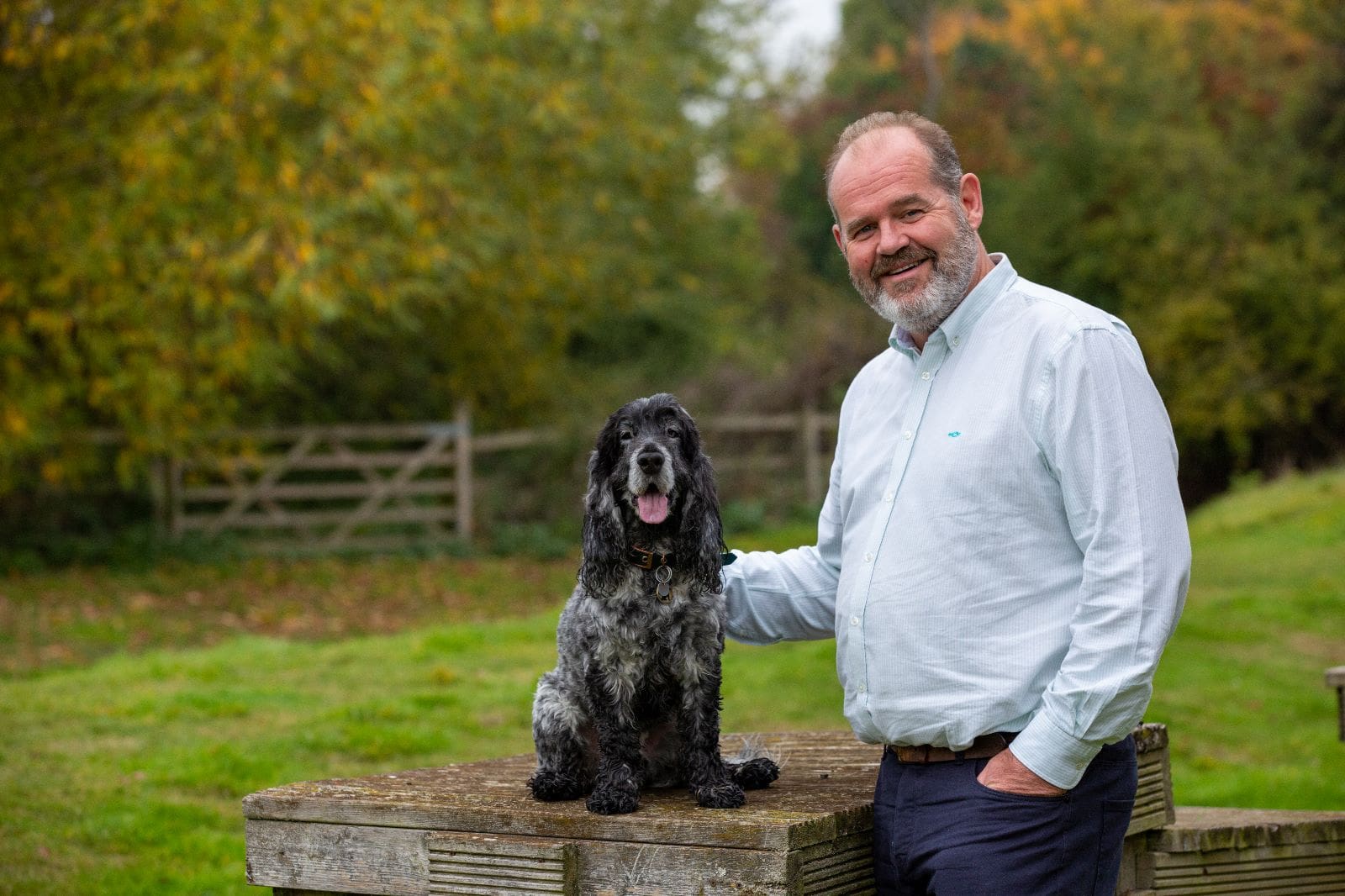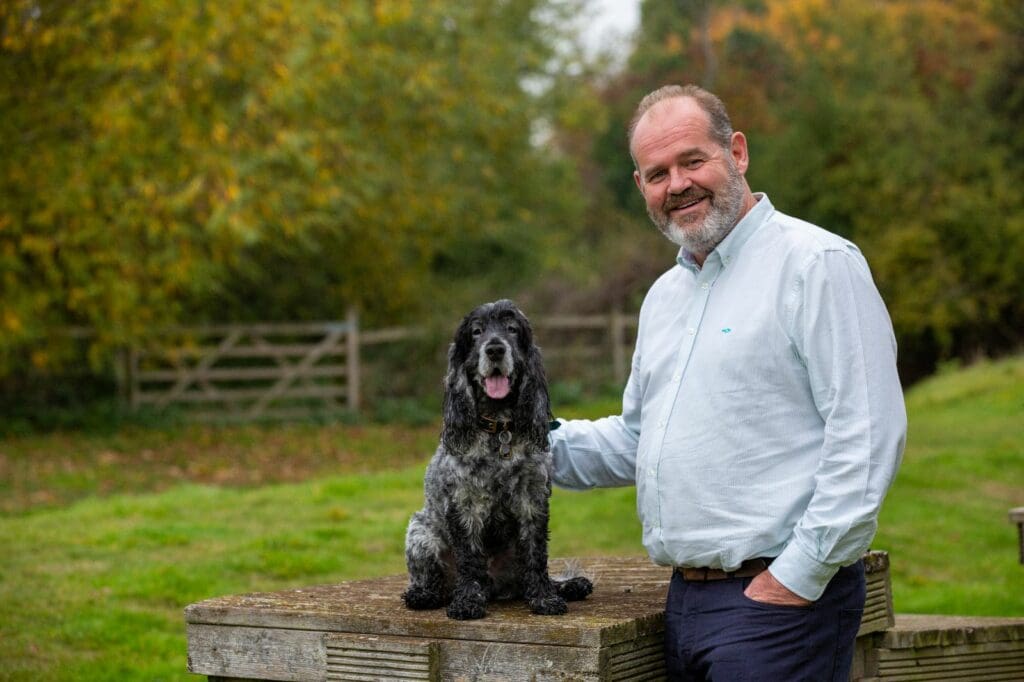 Ed says: "I've known Dogs for Good for a few years and have always been so impressed with the work that the charity does and the impact that it has. Dogs for Good is a charity doing something very special and unique. It's a real privilege to be joining such a passionate and talented group of people; the commitment of the whole team – staff, volunteers and clients – really is the beating heart of Dogs for Good.
"I'm truly excited to be able to build on the work the charity has been doing and to develop the opportunities to broaden the recognition of the power of dogs and steering the charity into a future where we and our dogs impact many more lives and do more good."
Peter started his career at Dogs for Good in 1995 as Fundraising Manager, taking on the role of Chief Executive in 1999. During his time, he has continually developed the charity's services and extending its reach. Part of Peter's legacy was overseeing the first assistance dogs trained specifically to meet the needs of children with additional needs. He was also incredibly proud to enable the first dementia assistance dogs to be trained anywhere in the world. In addition, Peter recognised that there were other ways that dogs could bring benefits to people and enabled the charity to extend its services to animal assisted intervention work and developing the role of a pet dog to help families.
Peter oversaw the purchase and building of Dogs for Good's headquarters in Banbury, Oxfordshire in 2000, spearheaded the rebranding of the charity in 2015 and has steered the organisation through many challenges, not least of which the recent pandemic. Outside of his work for Dogs for Good, Peter was a passionate advocate of assistance dog standards and training and was a board member of Assistance Dogs UK and Assistance Dogs International.
"It has been a great privilege to lead such a wonderful team of staff and volunteers over the past 25 years and see how bringing dogs and people together can positively transform the lives of both. I am delighted that Ed is taking over as CEO and I wish him and the charity every possible success in the future".
John Farrell, Chair of Trustees for Dogs for Good commented: "Dogs for Good owes Peter an enormous debt of gratitude for leading the charity for such a long period. Consequently, Ed will be inheriting a charity in good financial shape, with a highly professional and dedicated team that displays all the values on which we pride ourselves. As he moves towards his retirement, we extend our very best wishes to Peter, as well as grateful thanks for all that he has done."