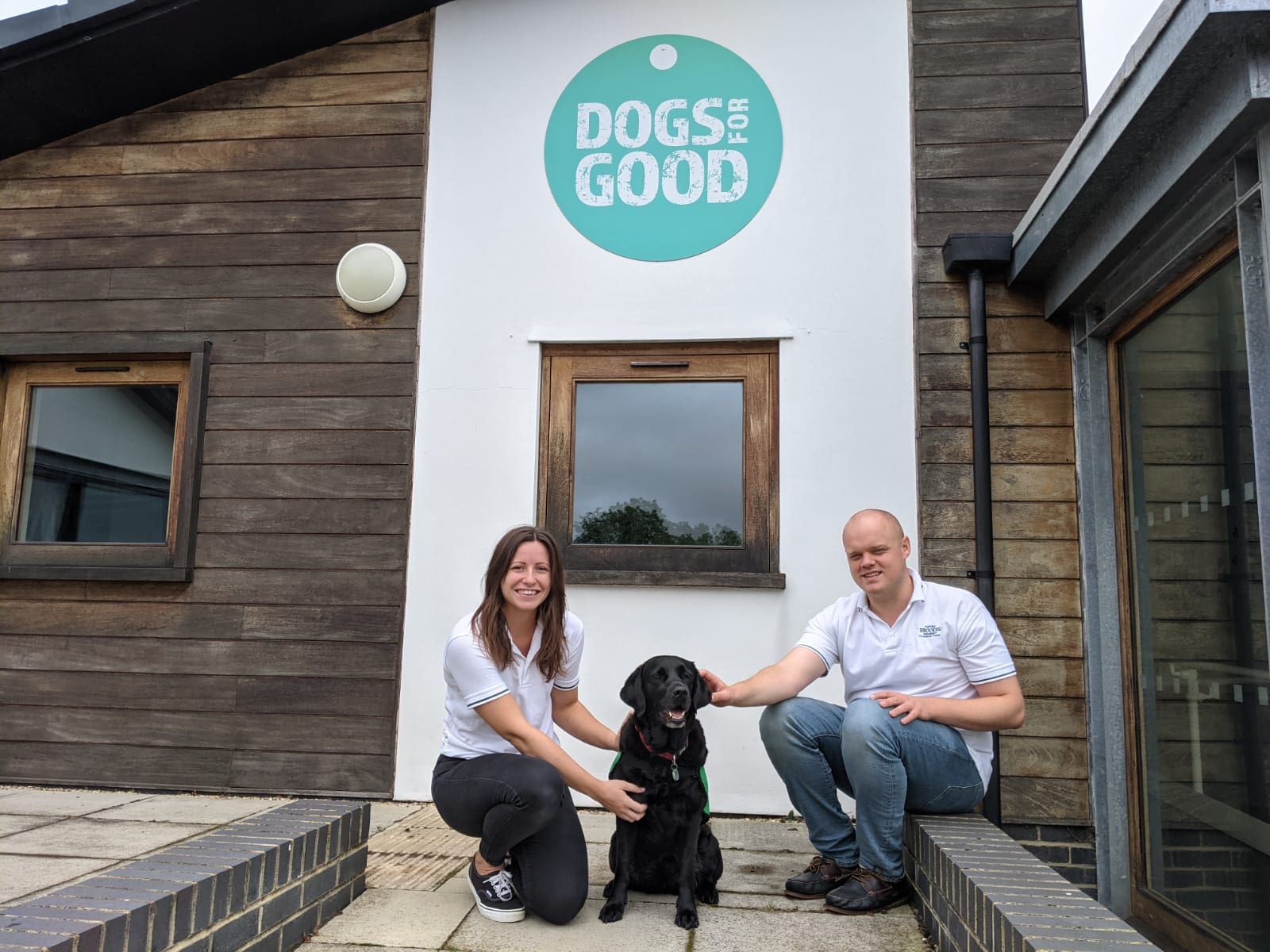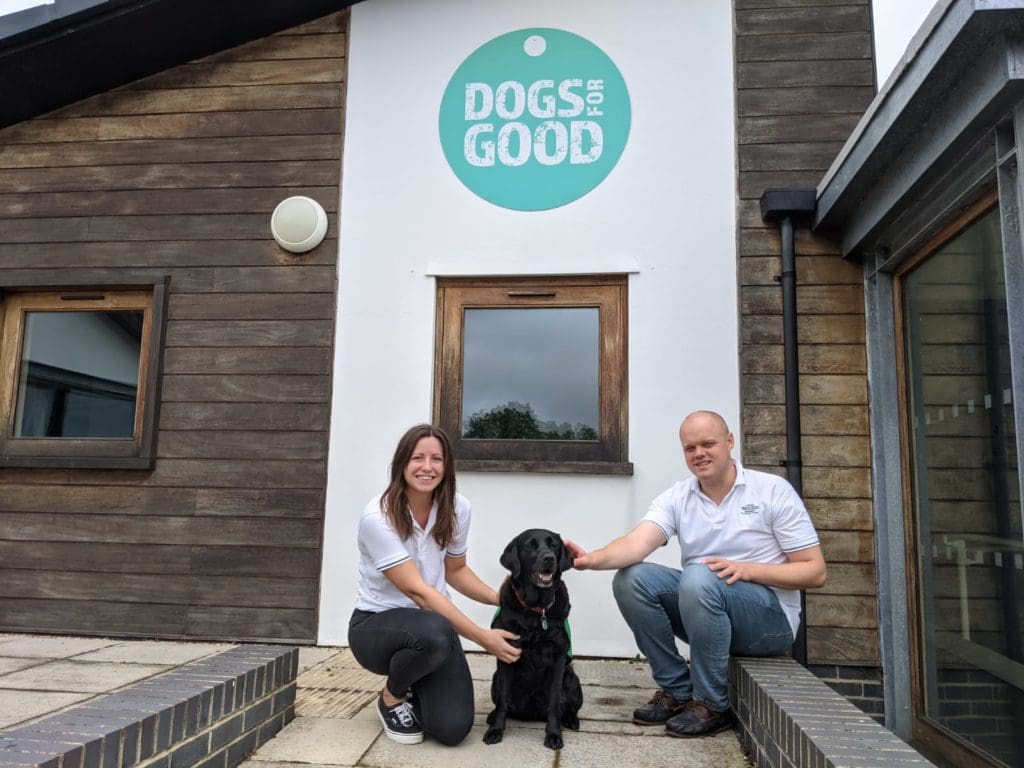 During the summer, we had two Occupational Therapy MSc students on placement with us. Laura and Thomas were in their final year at Oxford Brookes University which is one of the UK's leading universities for Occupational Therapy.
Their placements also coincided with a wider project we're running, looking into the future development of the charity and how engaging an Occupational Therapist in our work might support a more person-centred approach.
As part of this project, we've been interviewing people within our Assistance Dog and Community Dog networks to find out how they work with OTs and other therapists in the development and delivery of their services and the benefits they feel this brings to their clients, staff and dogs.
The working group met recently to review progress and agree next steps and we thought you might be interested to know more:
Student placements
Following feedback from all parties involved in the placements, the benefits to the charity were summarised as follows:
Good input into a person-centred vision and approach 
Opportunity to reflect on what we do and how we do things as an organisation 
Motivating for staff to get external professional input to their roles, understand the high standards they are already working to, gain a wider perspective and help them to grow their skills 
Valuable inputs on specific issues in each of our three services 
An opportunity to share our work with future health care professionals
These benefits have helped us make the decision to explore further student placement opportunities with Oxford Brookes University in 2022. These placements will build on the work to date and bring insights that are valuable to us and will provide a good learning opportunity for future students.
Engaging an OT in our work going forward
The positive response we have received from those involved with the recent placements has been great to hear so we feel that there's great value in exploring an Occupational Therapy approach as part of our person-centred vision.
We've got more work to do in terms of strategy and structures but are keen to keep our foot on the pedal so we don't lose momentum. As part of our interviews with industry colleagues, we have identified a small number of OTs who are prepared to support our work and we're already looking at bringing them on board in a volunteer capacity to help us to progress some of the immediate opportunities identified.