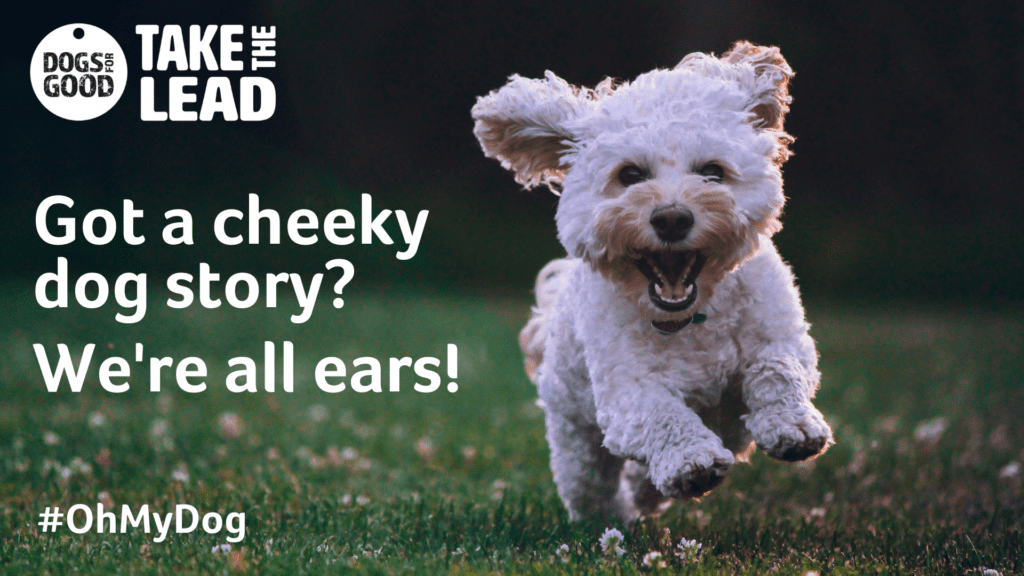 Without doubt, lockdown has brought the many benefits of dog ownership into sharp focus.
But let's face it, having a dog can be challenging at times, too. Every now and again, our four-legged friends do cheeky things that leave us a bit open-mouthed.
In a bid to bring a smile to the nation's faces, UK charity Dogs for Good launched a competition called #OhMyDog asking people to share their funniest, cheekiest, laugh-out-loud dog stories.
Help us find the cheekiest dog
Now we're close to finding our winner, but we need your help. We've chosen four of the best laugh-out-loud stories and now we're asking you to vote for your favourite and help us find the nation's cheekiest dog.
The winner with the best story will receive an Eco Warrior Total Works pack from Little Soap Co and a new collar and lead set from WeatherBeetaUK. Voting closes at midnight on Monday 15 March.
Expert advice in caring for your dog
We love a cheeky dog story, and we know that dog ownership has so many untold benefits, but it can come with challenges too. If you're looking for some advice and support to help you care for your dog, we've got some great resources and information from our expert dog trainers available for free at Good Advice.
For #OhMyDog terms and conditions visit: dogsforgood.org/terms-and-conditions-social-media-prize-draw-competition/
To follow Dogs for Good on social media go to: