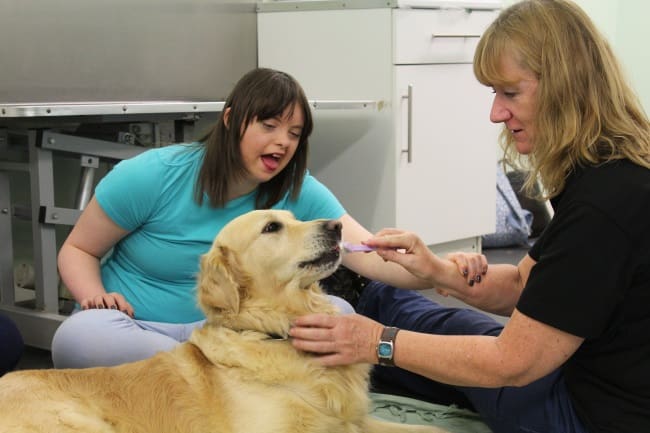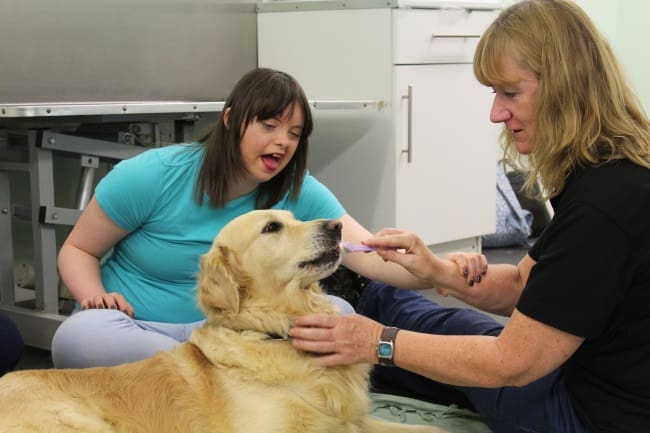 One of the core services that Dogs for Good delivers is Community Dog, so how can dogs help in the community? And how does this service differs from our assistance dogs services, or from pet dogs involved in visiting programmes?
Here's ten key facts about the Dogs for Good Community Dog Service:
A Community Dog always works alongside a professional handler, who is employed by Dogs for Good and trained in the practice of Animal Assisted Intervention (AAI)
Community Dogs are selected for their outgoing and friendly nature and a keenness to get to know lots of different people – as well as their excellent technical skills, of course!
Community Dogs work with many people with a wide range of disabilities and health conditions, rather than being matched to live with and support one individual
A Community Dog is trained to the same high standards as an Assistance Dog but also receives additional training to help prepare them for the client group or environment in which they will be working.
The Community Dog's handler will work with the client and a health, social care or education professional, to set goals which will typically form part of the client's wider care plan.
A Community Dog's role is very focused and encompasses helping people with a range of disabilities to improve independence, wellbeing and/or skills. Each person is different and will have specific goals they want to achieve  – for example, developing the confidence to go out into the local community; learning skills to be able to cross the road safely; developing social skills to enable them to engage with others; or being able to overcome the fear of a medical procedure.
The Community Dog and Handler will work with each person over an agreed time frame. Sessions usually take place weekly and are carefully designed and planned with the local professional to meet the client's goals.
The role of the Community Dog will differ depending on the client and their goals; thus a Community Dog may be a motivator, a confidence booster, a role model, or a social bridge to facilitate communication with others.
When they are not working, Community Dogs live in a family environment, either with their handler or with a long-term volunteer.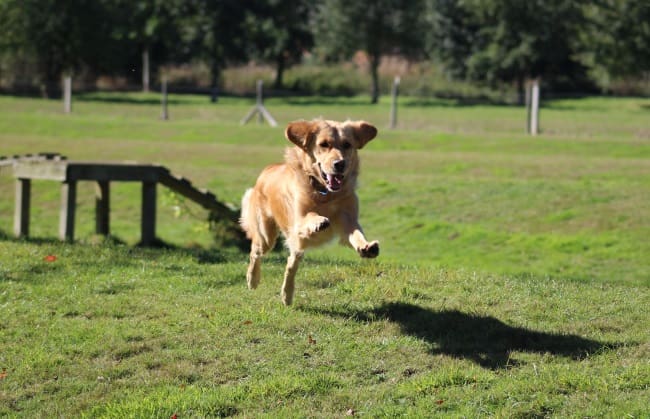 Finally, it goes without saying that the happiness of our dogs is at the heart of all we do and we will never compromise their welfare. As a result, each Community Dog's daily work schedule incorporates plenty of down-time to enable them to relax and unwind so they are always ready for the next challenge.