Many of us will be taking our four-legged friends on holiday this summer, but how do you make sure that both you and your dog enjoy the experience to the full?  Our Family Dog team give their tips for preparing and taking your dog on holiday.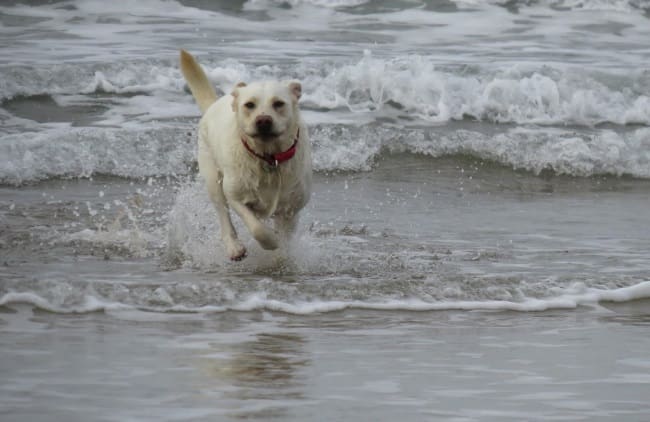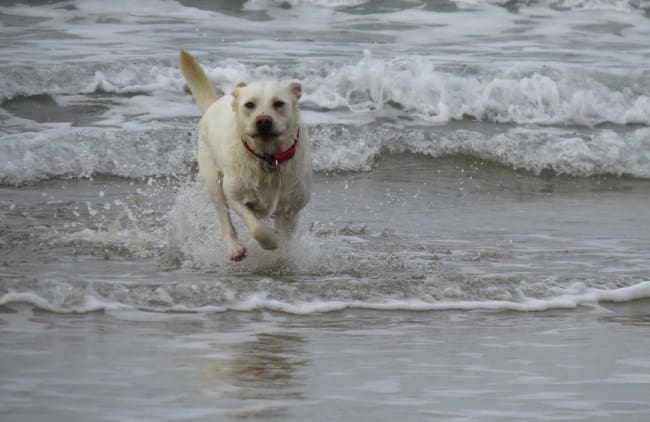 Finding the perfect place to stay with your dog
The list of dog-friendly accommodation is endless as any quick internet search will tell you. From campsites to holiday cottages, hotels, yurts and canal boats, at home or abroad, you can take your dog almost anywhere, but deciding where to take your dog is just the start. Here's how to make sure your dog feels at home, even when you're on holiday.
Before you leave
Before you leave for your holiday make sure your dog is up-to-date with all his vaccinations and has had his flea, tick and worm treatment; those not-so-friendly mini-beasts are much more likely to cause problems in the summer and dogs can easily pick up ticks when walking in long grass.  Your vet can offer advice on what will best protect your dog; while you're visiting ask your vet to scan your dog's microchip to check all the information is up-to-date.
If you're planning on travelling abroad, you'll need to make sure you have complied with all the regulations for a pet passport.
Travels with your dog
If you are travelling by car, the law states that your dog should be safely restrained so that they don't distract you or cause injury to themselves or other people travelling.  Whether you decide on a harness, a crate or a fixed dog guard then it's worth taking some time to make sure your dog is comfortable travelling in the car.  Using chew toys, stuffed kongs and a familiar blanket will help them to settle.  If you are using a crate or a harness, take some time to get your dog used to them before your holiday – chew toys and stuffed kongs can be a help here too.
If you've got a long journey planned, make sure you stop-off somewhere so you can both get refreshed.  While many service stations have water stations for dogs and a grassy area for a toilet stop, if you fancy somewhere to stretch your legs a bit more, the Forestry Commission has a great list of woods you can walk in, ideal for a shaded walk where both you and your dog can unwind before continuing your journey.
Places to visit with your dog
Spending a bit of time planning your holiday with your dog will help you both get the most out of your time away.  Even if you're just thinking about going for some nice walks, it's worth making sure you know some good places that are accessible for your dog; many beaches have restricted access for dogs during the summer months and some areas may ask you to keep your dogs on the lead to protect breeding animals or wildlife.  Don't forget your essential kit for your holiday – a good travel water bowl and always carry some fresh water with you, plus poo bags and some treats!
Thankfully these days, many more tourist destinations are opening up their doors to dogs meaning you can all enjoy a day out together. If you're not sure, it's worthwhile checking with the venue before you attend and avoid disappointment.  Bear in mind that if your dog is more used to going on walks to the park rather than visiting busy tourist attractions, then a busy tourist attraction may feel quite a stressful environment for your dog, even if it's something that you like.
Consider planning a few trips local to your home before you go to get them used to a busier environment.  Begin gradually and keep things positive and at their own pace in order for them to behave in an appropriate manner and to help your dog get a positive experience from it too. If you think that you'd like to stop at a place for lunch or even just ice-cream, it's worth thinking about practising doing some settles while you're out and about, and carrying a good chew toy or a stuff kong with you to help your dog to relax – after all you're getting a nice reward, so why shouldn't your dog too!
Above all, make your holiday something both for you to enjoy and strengthen the special bond between you.
Keeping dogs cool in hot weather
Whilst you are planning ahead for the summer, you may also want to watch our video and top 10 tips on keeping dogs cool in the hot weather.