Midlands Counties Canine Society (MCCS) has, as part of its 50th anniversary celebrations, donated a whopping £26,000 to Dogs for Good, which is proudly celebrating its own 30th anniversary.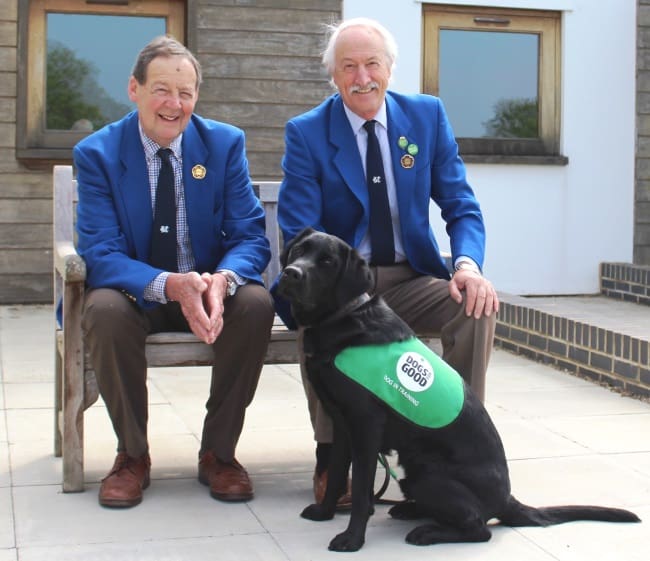 The money has been raised from dog show entry fees and fundraising initiatives that MCCS undertook in 2017 and will support the ongoing training and support of 33 Dogs for Good partnerships in Herefordshire, Staffordshire, Salop, Warwickshire and Worcestershire.
Since 1988, Dogs for Good has created no less than 875 assistance dog partnerships, helped over 1000 families with a child with autism spectrum condition through its Family Dog workshops, worked with schools and hospitals in the community and been involved in a number of special projects. The MCCS donation will specifically support vital aftercare for assistance dog partnerships in the area including 12 adult physical disability partnerships, 19 autism assistance dog teams and three child physical disability teams for the next year.
"Over the past 30 years, we've seen demand for our services reach the point where they're now at an all-time high and thus donations such as this incredibly generous one from our friends at MCCS are vital to ensure that we're able to continue providing services to those that desperately need them," says Dogs for Good Chief Executive, Peter Gorbing. "Our warmest thanks go to everyone who shows their dogs through MCCS as we know that this donation has come from a very wide collection of people."
MCCS and Dogs for Good have enjoyed a close association spanning more than 10 years with the charity coming to the attention of MCCS by way of Crufts' first-ever 'Friends for Life' award in 2006, which was won by a Dogs for Good children's disability partnership.
Chairman of Midland Counties Canine Society, Robert Greaves comments, "MCCS celebrates its 50th anniversary this year and has supported Dogs for Good for many years; something we'll continue to do. The work the charity undertakes clearly demonstrates the power of dogs in our society and we have seen the benefits of this first hand".
Become a Puppy Partner
If you're aiming to raise a larger amount through your fundraising, you could become a Puppy Partner.