Walking beside or crossing the road can be a minefield for parents of a child with autism. During Road Safety Week, we're highlighting how autism assistance dogs are specially trained to keep autistic children safe.
Beth, now nine years old, was diagnosed with autism when she was at nursery school. Mum Teresa says: "Beth has no sense of speed or danger. I was terrified; Beth would just let go of my hand and dart off. Once she ran out of the house and was heading for the road just as a bus was coming. Her Dad Steve just caught her in time."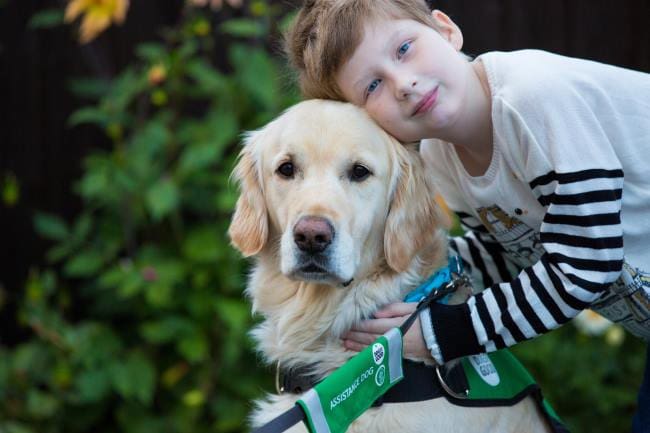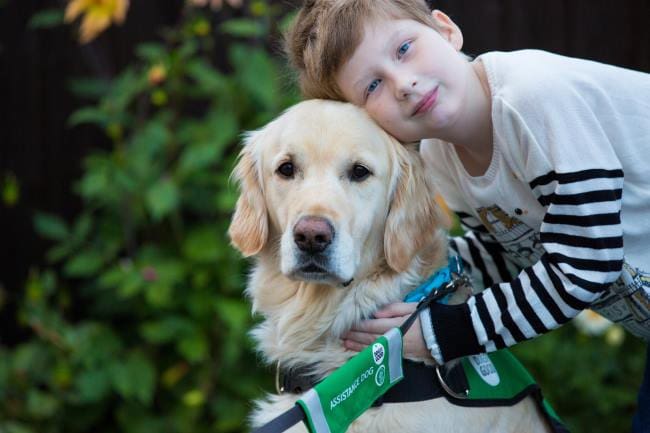 Autism assistance dog Quartz arrived and the family's life changed beyond belief. Gorgeous Golden Retriever Quartz is specially trained to give confidence and security to both Teresa and Beth. With unlimited access to public places like shops, libraries and restaurants he can accompany Beth wherever she goes.
Wearing a special jacket connected to both Beth and Teresa, Quartz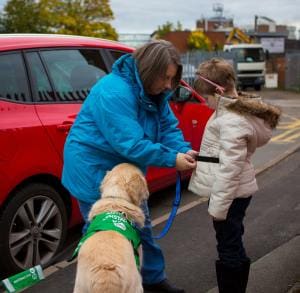 automatically sits and will only cross the road on Teresa's command. If Beth pulls away he's trained to sit and prevent her moving.
"Now we can go shopping, out for a meal – anywhere. As long as Quartz is beside Beth, she's content to go out with the family – he's given us a whole new lease of life."
Find out more about our autism assistance dogs and Road Safety Week.