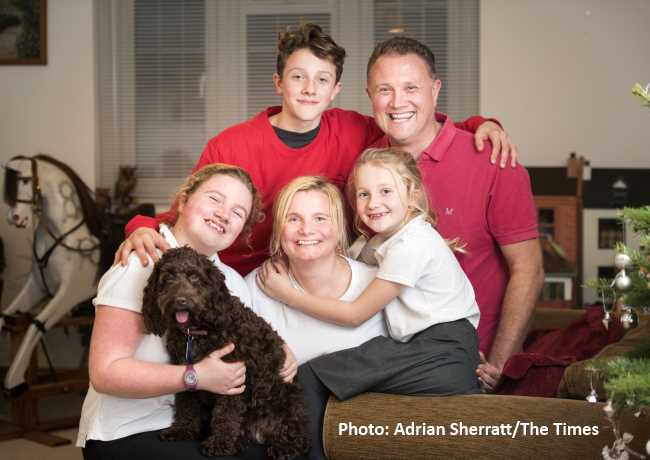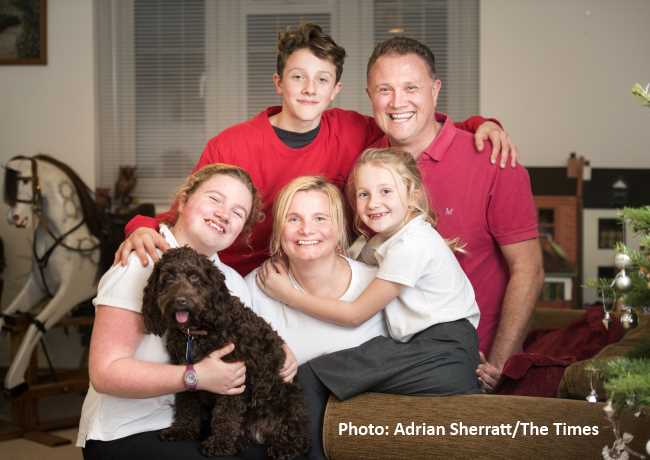 Our Family Dog service has now helped over 900 families with a child with autism to explore how a pet dog could bring benefits to family life. With the right knowledge and support a dog can bring real changes to family life as Mark, father of Beth discovered:
"If you'd told me how much difference that a dog could make to my daughter in just a year then I don't think I'd ever have believed you. Beth has recently turned 15, she has autism and learning difficulties and has always struggled socially. At home, she would often take herself to her bedroom when her younger brother and sister had friends over and if we went out she'd struggle to cope in busy places."
"Our search for a dog started after we looked after a friend's dog while she was in hospital. Beth loved having the dog around and we quickly noticed that she was more chatty and confident. Even friends and other family noticed a difference. Eventually, we took the plunge to get a dog of our own."
"After lots of research and talking to the Family Dog team we decided on Maddie, a cockapoo. Shortly after getting her we attended the Family Dog workshops. The team's knowledge really helped us make the most of Beth's relationship with Maddie."
"Recently, we went on holiday and I can't believe the difference it made. Holidays can be really difficult for a child with autism. This year, Maddie made all the difference, Beth was happy to do things because Maddie was there and we saw her confidence soar. She happily chatted to new people about Maddie and how she helps her and even managed to order a hot chocolate in a café and pay for it herself – she'd never have done that before."
"It's amazing that Beth's found such a great friend in Maddie, we couldn't imagine life without her."

We're grateful to JM Finn & Co for supporting the Dogs for Good campaign with a donation equivalent to the lifetime cost for one dog.