Sian and friend Nicky took on the South Coast Challenge last month, walking the 100km for Dogs for Good in less than 30 hours. Sian shares the best and worse things about doing an Ultra Challenge.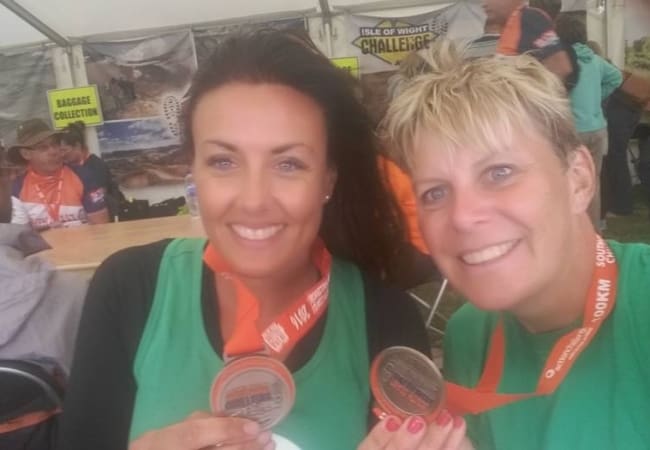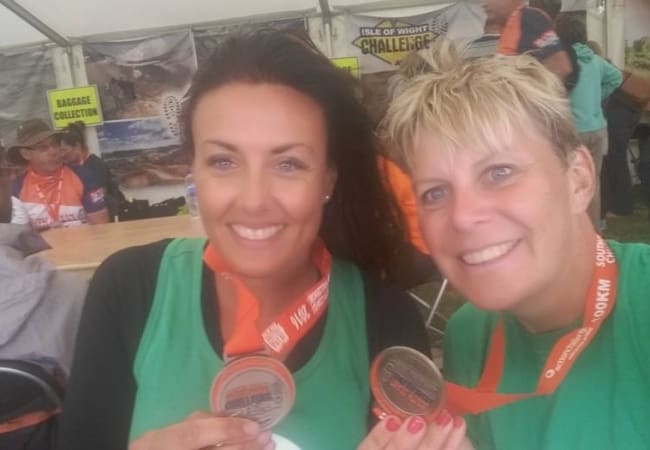 Highs
The incredible views of the South Coast
The amazing people I met all doing their bit for good causes, but also the interest in Dogs for Good – a lot of people weren't aware of the charity, so it was lovely to be able to walk alongside someone new and tell them about the amazing work you do
Reaching each rest stop knowing that it was progress
Action Challenge – an incredible organisation that really looked after everyone and supported us throughout the event
Lows
Blisters – my preventative measures only went so far
Heat – I thought I was coping well but felt faint at 54km and was very nearly withdrawn
80-100km – I really struggled and every step downhill was painful
My walking buddy really struggled at 3am on Sunday and I felt powerless to help her
But we did it! A welcome glass of Prosecco and seeing my other half and my dog Holly at Arundel was the perfect finish.
Sian has already signed up for the Cotswolds Way Challenge next year. Find about the challenges you could take on for Dogs for Good.