The Charles Holland Awards for Brave Britons were held this week and Dogs for Good Autism Assistance Dog Team Alex and Mabel won the Hero Pet category. Mum Michelle shares what winning this award means to her and Alex.
"Yesterday I was so proud of both Alex and Mabel. All the finalists at the Charles Holland Awards were truly inspirational and humbling people with amazing stories. The entire experience would not have been possible with the wonderful Mabel who supported and looked after Alex, helping him cope with both his anxiety around travel and attending an event, along with the sensory challenges trips like this bring.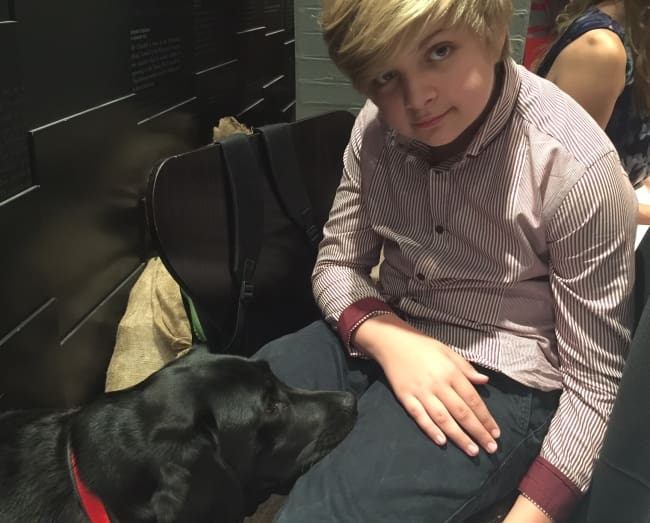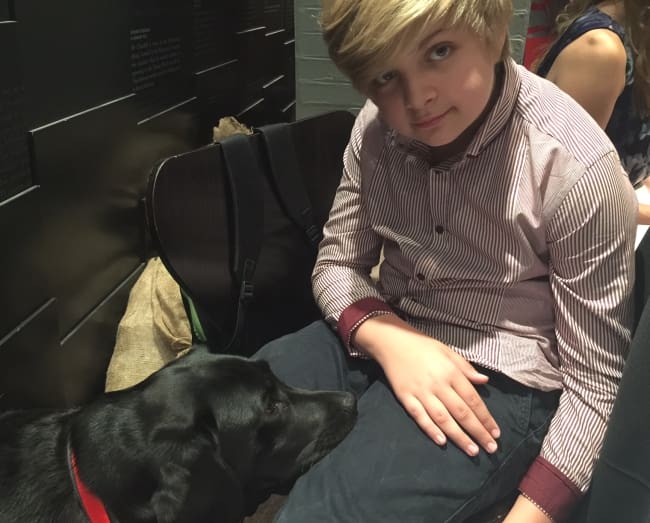 My proudest moment was when they went up together to collect the award without me, giving me a glimpse of the independence Mabel will eventually bring for Alex in the future, and showing the trust and confidence he is gaining with his friend by his side.
Alex is very aware of how much Mabel supports, however he appears completely unaware of just how well he has done and how much he has achieved since being matched with Mabel. Not only has she changed his life, but she has impacted massively on our entire family, opening up so many opportunities we never believed would be possible – and that families often take for granted.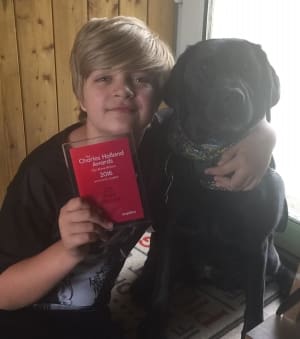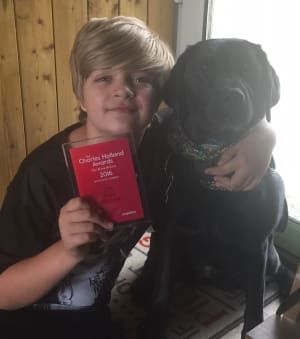 I can't thank Dogs for Good enough, particularly Instructor Claire who continues to support Alex and Mabel on an ongoing basis. You really have changed our lives."
"This was the proudest and second best day of my life, the first best was when I got Mabel. She is my best friend and has changed my life. Thank you Claire and Dogs for Good for letting me have her." Alex.