Our Family Dog team have been hard at work turning the usual group workshops into virtual workshops. The workshops provide parents of autistic children with the advice and long-term support needed for choosing and training a dog to benefit the whole family.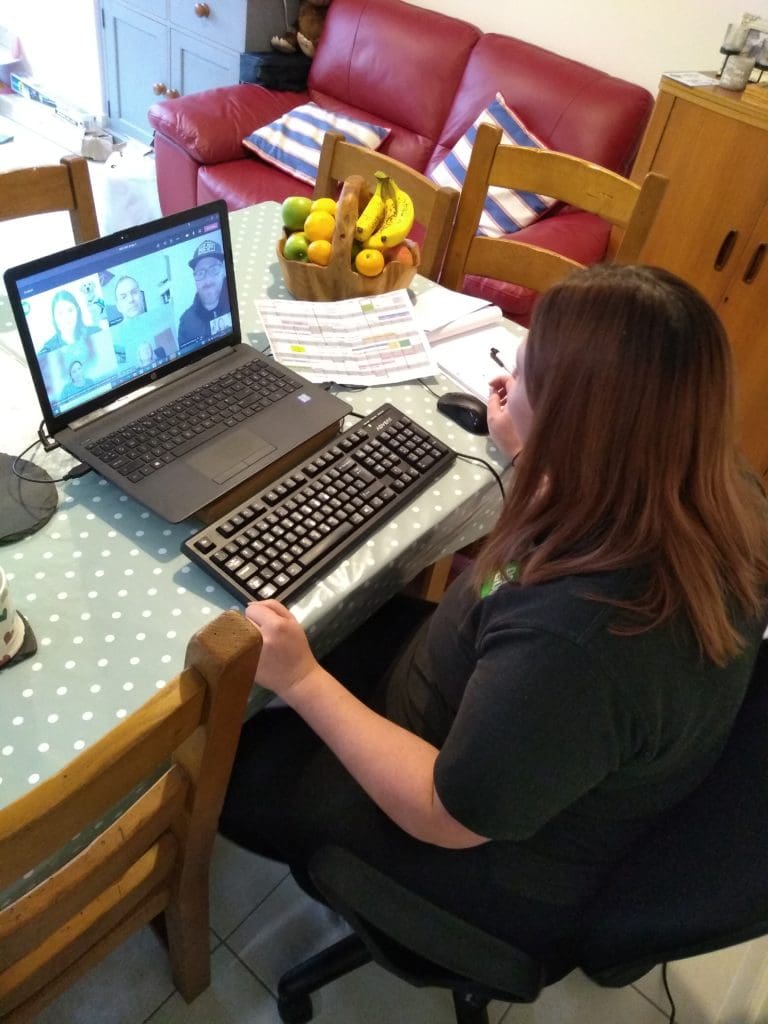 Family Dog Instructor, Hannah Beal, says:
"Once we realised that lockdown was going to be a long-term thing, we focused on how we were going to keep the service going and support the 100 or so families that had already booked and were waiting for workshops to begin."
The solution was to make the workshops virtual and the newly formatted service started on 28th September. Since then, the Family Dog 'virtual' service has run 14 workshops with an average of about five people attending each one.
"We've broken each day of the workshops down in to three or four small webinars," Hannah continues. "We've also adapted the Powerpoint slides we use in the group workshops and narrated over the top of them."
These are then uploaded on to a virtual platform, along with accompanying videos and handouts.
Families that have booked onto workshops are added to the virtual platform and they then watch the first part of the workshop on webinars over a period of two weeks. Then, they join the Family Dog Instructors for an online live chat which lasts for about an hour.
"We were keen to keep in the 'live' element so that parents can still meet each other and chat – even if it is just virtually!" says Hannah.
Positive feedback
Feedback from the courses so far has been really positive. One parent said:
"The online videos and information are very clear and concise and I can watch them at my leisure. I found the interaction with other course members quite relaxed and while I am generally private regarding speaking about my family, it was really interesting hearing from other course members about their stories and challenges."
The number of participants is also kept to a manageable minimum – around seven participants plus two Instructors – so that people have time to ask questions, just like they would do in an in-person workshop.
The team have also devised a couple of quizzes that take place during the live chat.
"The quizzes are fun, aimed to generate conversation and interaction and also help to cement what people have learned in the workshop," explains Hannah.
There is then a fortnight's break before the next part of the workshop is loaded up and the process begins again until all three stages of the workshops have been completed.
In addition, the team are also running clinics for parents to book on designed specifically around how to select the right dog for them.
"We find that this is something that people want most help with so running a separate clinic enables us to chat to them about this really important subject," explains Hannah.
Long-term support for families
In addition, everyone who books on a virtual workshop can still email the Family Dog team for help and advice – just as they would be able to do if the workshops were being run in-person.
"It's a different way of doing things but we've worked hard to be able to offer the same service, the same advice and the same support as we were doing before the pandemic hit," says Hannah.
The team are planning to run the workshops virtually until at least June 2021 and will be releasing the dates for next year's workshops on our website very shortly.