How to make your own lick pad for your dog
Giving dogs something to lick for an extended duration can be calming and lower their arousal levels. When trying to keep a dog relaxed, we often recommend chewing, licking and sniffing behaviours to occupy our dogs. Kongs, antlers and bones are always a big hit.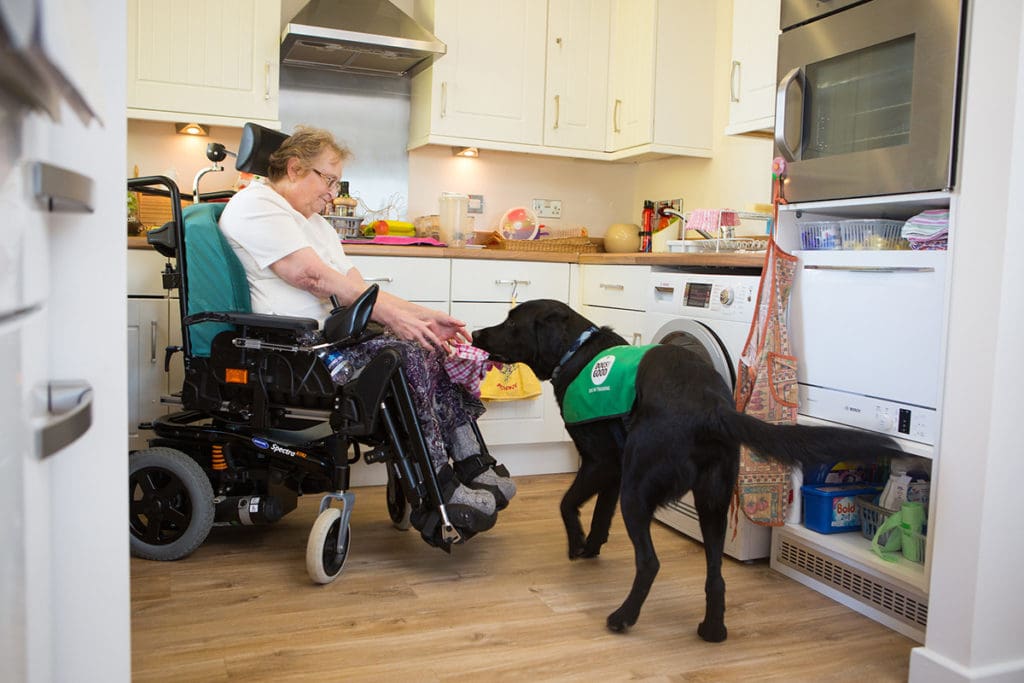 Please support us
If you find these tips useful, please consider donating to help us continue our life-changing work.
You may have heard of a 'Lickimat' which is a rubber mat with indentations which you smear food into for your dog to lick off. It is easily washed, practical and a pleasant surface to lick from. Some foods that are suitable to spread over it include:
Peanut butter (without xylitol)
Natural yogurt
Wet dog food
Don't have a Lickimat? No problem! Here's 2 easy at home DIY alternatives:
A plastic or silicone ice cube tray
Silicone baking sheet
Simply, spread the wet food on and let your dog lick it off! If you'd like to keep your dog busy for an extended period, you can freeze it which will increase the duration of the licking. This is perfect on hot days to keep your dog nice and cool.
Have fun!
We've put together some brain games and enrichment ideas for dogs during the coronavirus lockdown period to help keep your dogs happy.
Enrichment is described as giving animals' mental stimulation that allows them to perform natural behaviours, permits them to be more active and increases the control over their environment. Enrichment helps satisfy both the physical and psychological needs of animals and allows them to make choices and encourages them to use their brain to solve puzzles and problems. This can increase their overall happiness and satisfaction, whilst reducing boredom, anxiety and physical and psychological energy.
See all of our good ideas for lockdown.