The Christmas holidays are a time for staying in the warm together and baking. If you're struggling to find activities to entertain the children and dog, then this recipe creates a festive dough that makes tasty dog treats and human friendly biscuits. No need to worry if the odd spoon is licked or crumb "goes missing"!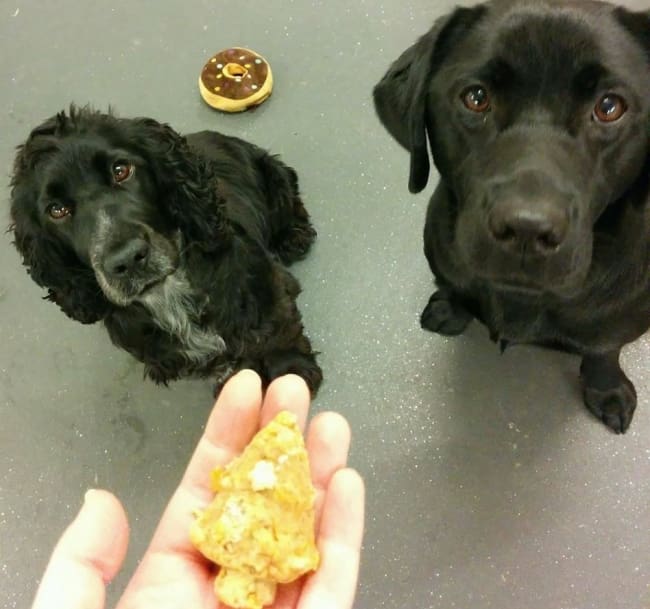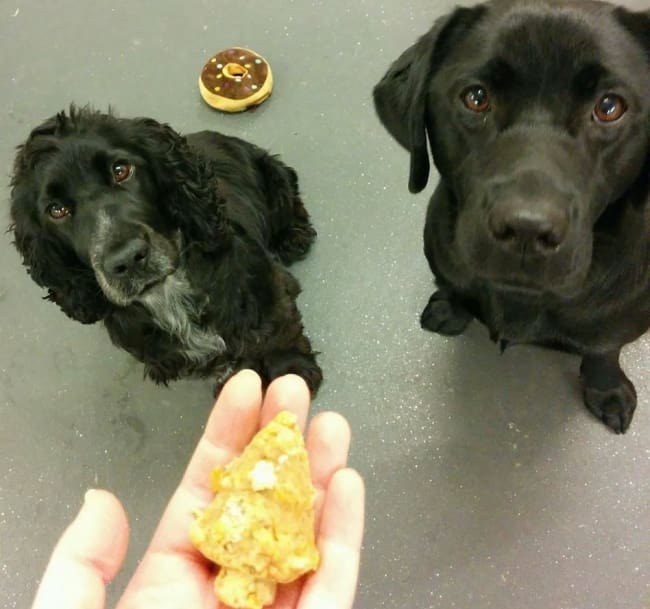 Christmas biscuit recipe for children and dogs
As well as teaching life skills, baking treats for the dog is a great bonding exercise for children who prefer to be hands off with the dog, or who need a little more encouragement to interact.
Ingredients:
2 cups wholemeal flour
1 tablespoon baking powder
½ teaspoon ground ginger
1 cup natural peanut butter (without xylitol)
1 cup skimmed milk
Method:
Preheat oven to 190°C.
In a bowl, mix flour, baking powder and ginger, then add the peanut butter and milk.
Roll dough out on a floured surface (1/4 inch thick) and use small Christmas cookie cutters to cut out shapes.
Place shapes on a baking sheet, and bake for 20 minutes (depending on size of cutter) or until lightly brown.
Cool on a rack and then enjoy! Store any leftovers in an airtight container.
Happy baking!