A fantastic £32,000 (including £20,000 from an anonymous donor) has been donated to Dogs for Good by people inspired by Joel and Caddie's story.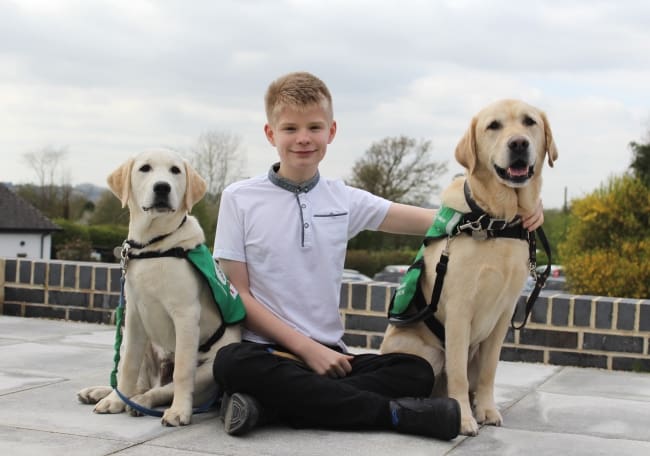 Joel (13), who has autism, and his dog Caddie stole the nation's heart in TV, radio and newspaper interviews about how his 'guardian angel' assistance dog had transformed his life.
He planned, if he won the Crufts Friends for Life Competition, to donate the full £5,000 prize money to charity Dogs for Good to sponsor a puppy, another life-changing 'Guardian Angel' like his beloved Caddie.
At first only able to pledge his £1,500 winnings for reaching the final, 'Joel's Appeal' was launched immediately after the results were announced and quickly raised and exceeded his £3,500 target.
Joel, mum Janet, and Caddie visited the Banbury Centre today (5th April) to celebrate this success and present the £5,600 they've raised to sponsor a puppy to help a child like Joel.
As Joel's mum, Janet explains: "Until Joel had Caddie he didn't want to go outside, he rarely even used to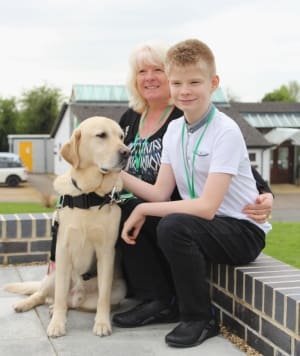 smile; everything about the world around him frightened him and meant that he only felt safe when he was at home."
"Joel just wanted to thank Dogs for Good for Caddie and is totally thrilled that so much has been raised".
Find out about our assistance dogs for autistic children.