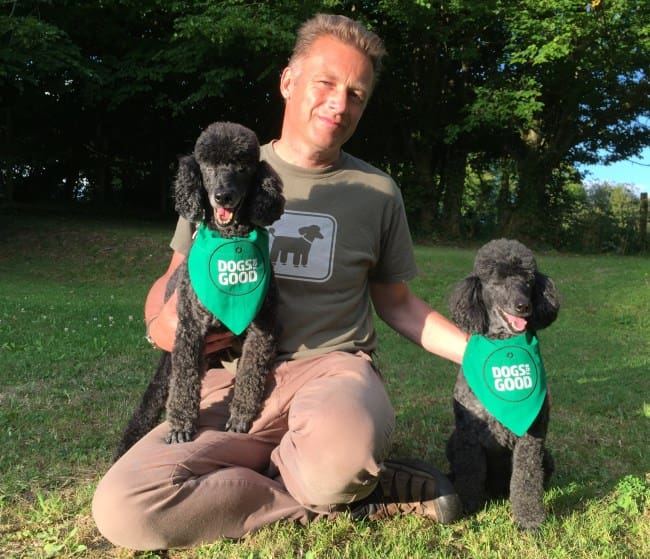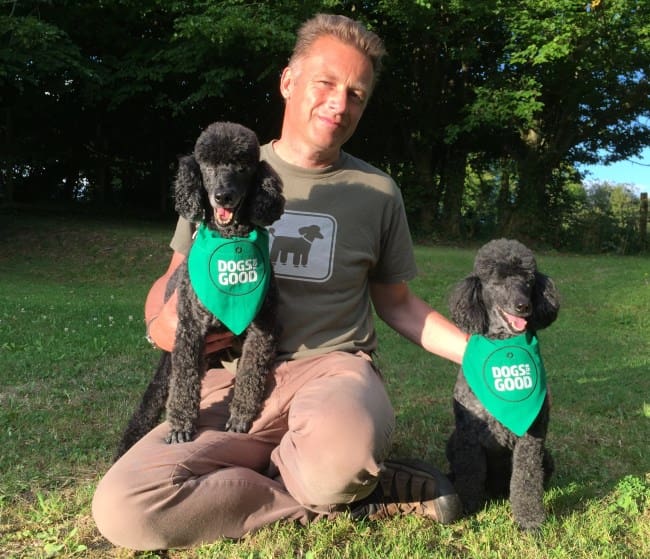 Dogs for Good social media fans are sharing their love of dogs this summer after the charity kicked off its #DogsAreGood campaign to coincide with the holidays.
The campaign, which asks people to share pictures of themselves enjoying time with their dogs, has already received support from several celebrities including Chris Packham, Sharon Osbourne, Black Sabbath's Adam Wakeman and artist Alex Clarke who all posted pictures of themselves with their dogs, as well as The Telegraph's political cartoonist Bob Moran who posted a fantastic illustration of a yellow Labrador.
The #DogsAreGood campaign is being run on Dogs for Good's Twitter and Facebook pages throughout the summer. The charity is encouraging all dog lovers to join the campaign and post a favourite picture of their dog.
Lucy Vincent, Director or Marketing said: "We've had a great response since we kicked off the #DogsAreGood campaign. There is no doubt that dogs play an extremely important role in our lives bringing us incredible friendship and putting a smile on our faces. We know from our work that dogs can do even more than this – indeed make life changing differences for so many people. It's great to be able to celebrate the bond that so many of us share with our four-legged friends."
Many of the charity's beneficiaries and volunteers have also been posting, Teresa is mum to Beth who has autism, they are partnered with autism assistance dog Quartz. Posting a picture of Beth and Quartz walking through the woods she simply said: "Making a walk through the woods possible."
To take part in the campaign which will run throughout August and September, Dogs for Good asks that you share a photo tagging in @DogsforGoodUK and using the #DogsAreGood. The charity will share the best on its own pages.