Chase Patterson is 26. She is partnered with Rio, who has been trained as an autism assistance dog to help support Chase. Chase and Rio are a unique Dogs for Good partnership – our only dog partnered with an adult who has autism spectrum disorder – the partnership is giving the charity a special insight into how dogs may help adults with autism in the future.  During Autism Awareness Week, Chase reflects on a very special day which she was able to share with Rio.
"When Dogs for Good came to meet me the first time about setting up a pilot partnership, I remember being asked what I thought I'd get out of having an assistance dog. Why would it help me?
I said I wanted to be more independent. To be able to go places without my parents. I wanted to go to London, because I hadn't been able to face it for years. I wanted to go to conventions, because by the time there were a few established in the UK, I was too stressed and overwhelmed to even contemplate them.
I wanted the freedom to do things, knowing I was safe.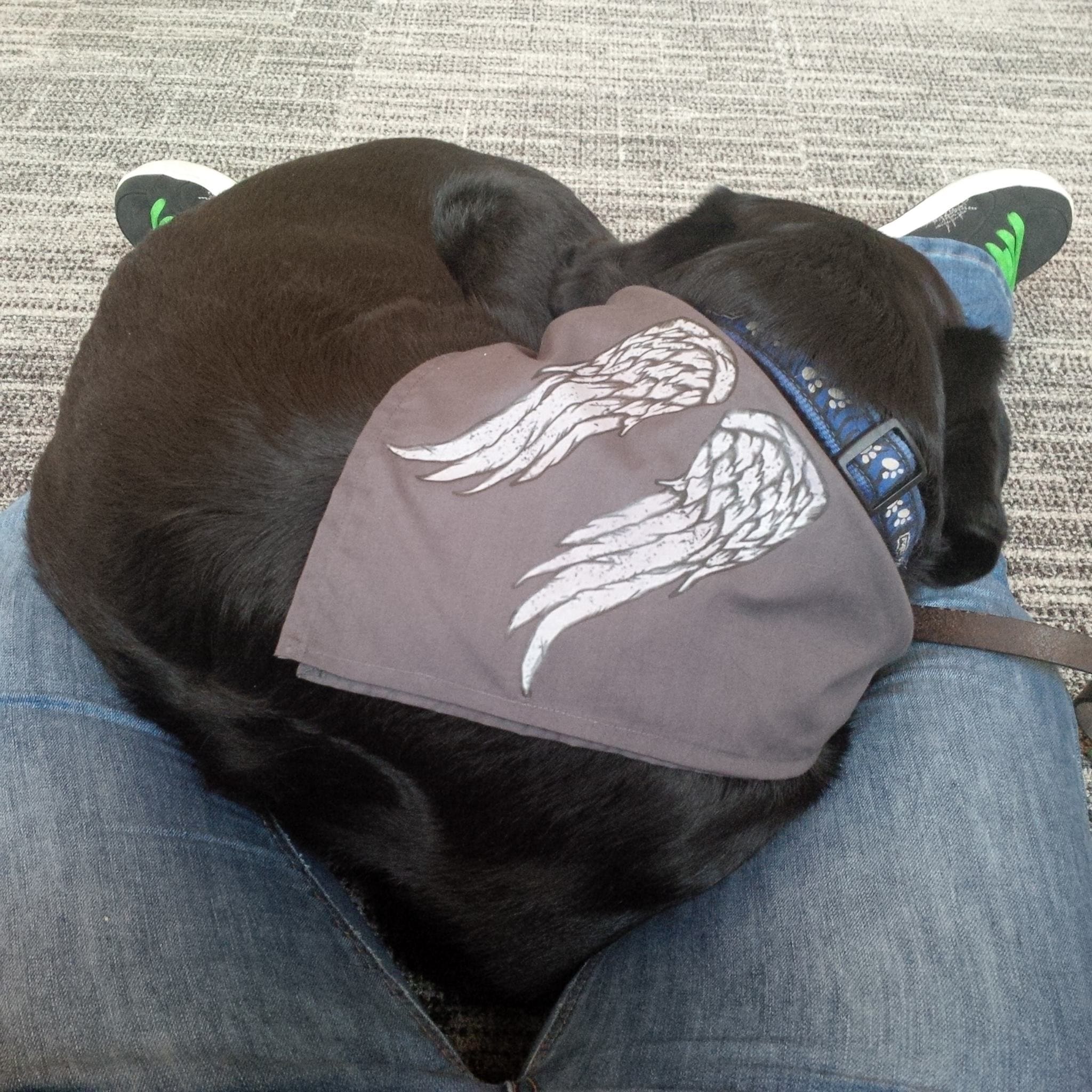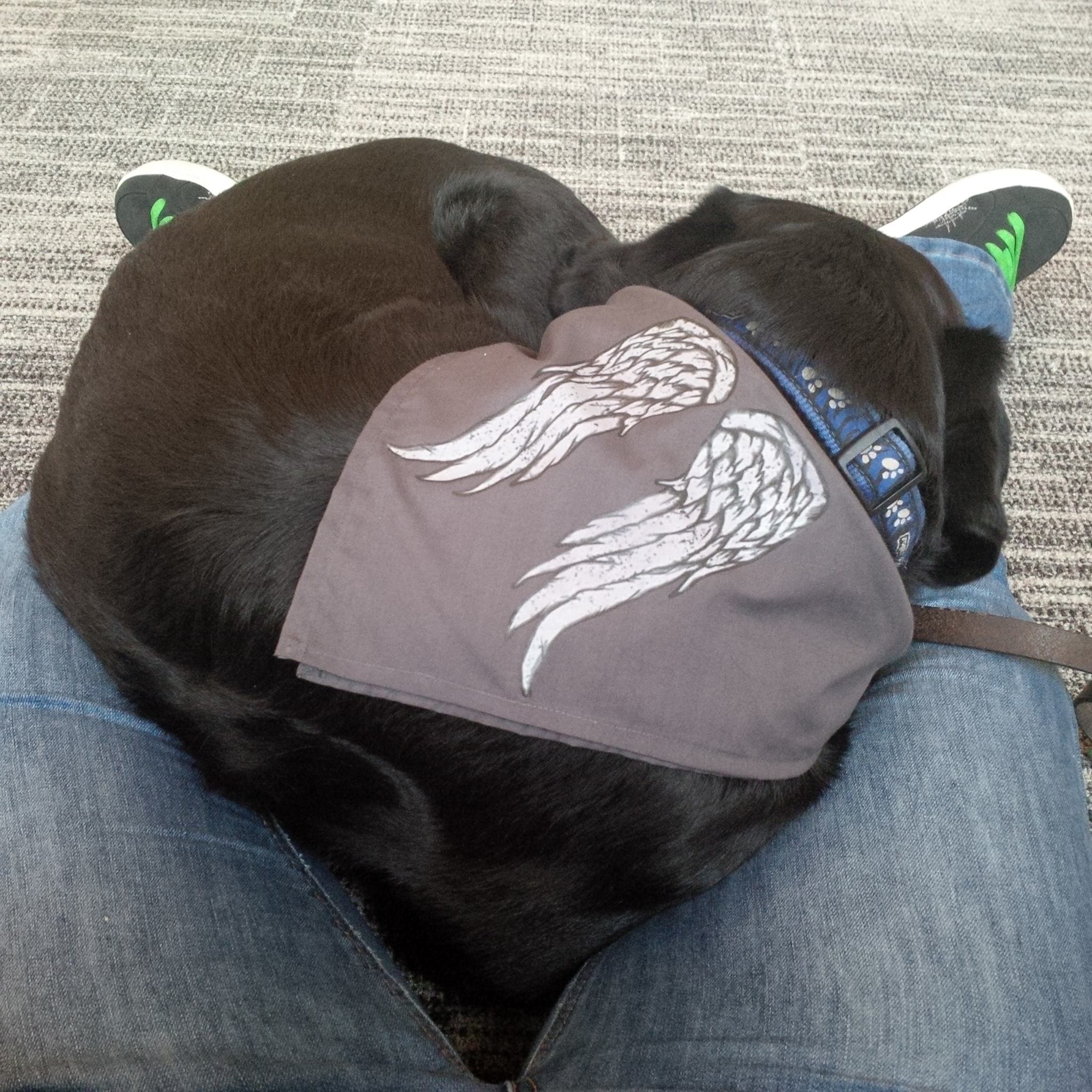 In February, that dream was entirely realised because of Rio. We went to WalkerStalkerCon – a convention for fans of The Walking Dead. There were so many firsts. I'd never taken Rio on the underground. I'd never taken him to a con. It's been years since I'd done anything without someone either coming with me, or being very nearby in case I needed help, but this time we were on our own so if anything went wrong, it was just me and Rio. And he was a complete pro. He was beyond anything I ever imagined.
I talked to endless strangers about my amazing boy. I met cast members and was able to hold a conversation with them. When I got a bit stressed, he'd stand so close to me so I could stroke his ears and calm down. When I needed a moment of quiet, we went off to their Quiet Room and he fell asleep against my chest so we could both recharge.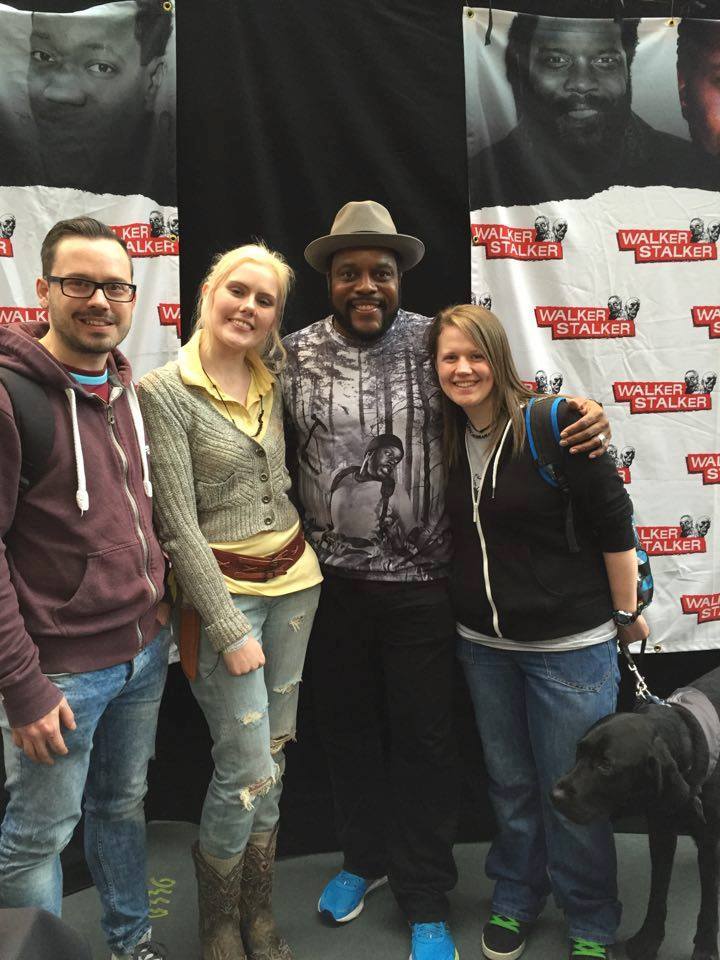 And the most unbelievable thing happened right near the end in our last queue of the day. I knew I was tired, and it had been a long day, but I didn't realise how close I was to not coping. Right up until Rio noticed. He did something I've never trained him to do (though I've seen other dogs be taught to do it) – he body-blocked me. He stood up, and very obviously walked straight across in front of me, stood there and refused to move so the very tight and somewhat unpredictable crowd couldn't get too close to me. So I had a bit of breathing space.
In the seconds after, I was like "Why is he…..ooooooooh". He TOLD me that I wasn't coping anymore, and when he pointed it out to me, I realised how much I was struggling. When a couple of staff members were beside us talking about the disability passes, and one of them indicated us, Rio's actions allowed me to tell them I wasn't coping with the crowd. I told them that he was telling me I wasn't coping. I honestly don't think I've ever told a stranger I wasn't coping before, because I don't know how to navigate that kind of conversation, but Rio made that possible, and the staff responded so quickly – getting us straight to the front of the queue so we could get out of the crowd as soon as possible.
I didn't phone or text anyone for help at any point. I didn't panic, or need to leave. I didn't cut myself off from the other people at the con – I actively engaged with them. I knew I was ok, because I had Rio. I had fun. I enjoyed it, and I would do it again. We're already planning for next year. Rio made it possible for me to do something I've wanted to do for a decade, and Rio made it possible to go on my first day out with no parents, no help and no safety in almost as long."