The amazing story of how Labrador Josie has transformed life for Sam and his family featured on this year's BBC Children in Need Appeal Show.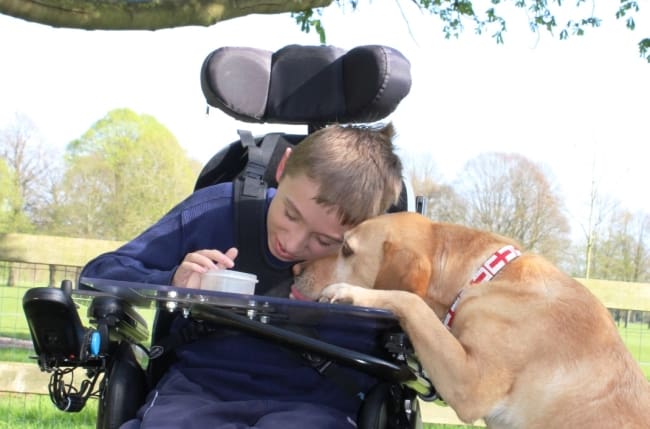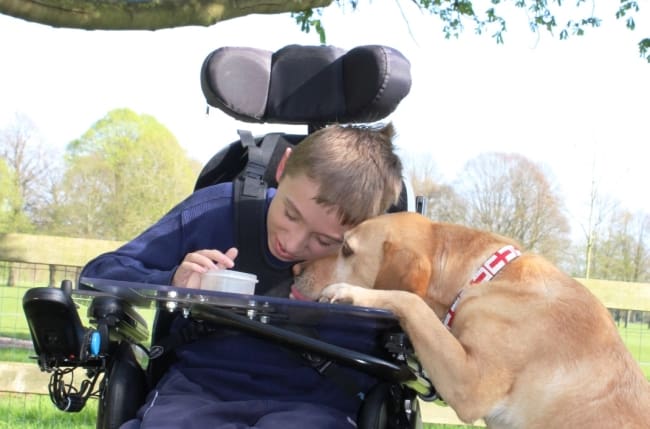 Sam has Duchenne Muscular Dystrophy, a muscle wasting, life-limiting condition, but assistance dog Josie transformed his outlook when she arrived six years ago.
He loved his new independence as she fetched his splints, picked things up, opened doors, and helped him undress. She gave him confidence and made him more outgoing, "Josie is my best friend. Things were rubbish before she came to love me," he said.
At nine, Sam became dependent on his wheelchair and his condition has worsened considerably since then. Now 14, he's lost the use of his legs and can't move his arms either. Josie knows she must fetch the TV remote, jump onto Sam's bed and lean over to drop it perfectly into his hand.
Sam's breathing difficulties mean he's now wholly dependant on his cough assist machine. At night if he's struggling, mum Sara can hear Josie coming out of Sam's room, making sure they are coming to help.
"Imagine at 13 having to ask for help if you want to cough, eat, drink or go to the toilet, or even when your arm drops off the arm-rest on your wheelchair. It's painful to watch," says Sara.
As Sam struggles with his increasing disability, he's angrier and prone to temper tantrums. But Josie hates this: she snorts and stalks out of the room. "Sam loves her so much he calms down quickly so she'll come back to him."
Sam knows Josie needs exercise and fun and, because he loves her so much, he still makes the effort to accompany her on walks.
Josie's unlimited devotion is even more important to Sam now. "Josie means everything to him", says Sara, "she's his world, his forever friend." As Sam himself poignantly puts it, "She's mine and I want to keep her forever."
Sam's health has a profound effect on the whole family. "My husband Brian and I live in a constant state of stress," says Sara. They and sister Eloise bravely try to make life as normal as possible. "But Josie is Sam's life-line. He'd be lost without her," says Sara.