Chase Patterson has autism.  She has been partnered with autism assistance dog Rio in a unique pilot from Dogs for Good to help us understand how a dog could help an adult with autism.  Chase shared this story about her experience of shopping on Black Friday this year.  We suspect that while Chase is not alone in dreading a visit to the shops on Black Friday, but before Rio, she simply wouldn't have been able to consider attempting to shop. Happily with Rio by her side, everything was fine.
I needed to go into town for something urgent. I hate town, so I figured if I could do all the other little bits I needed to, I wouldn't have to go in again.
I didn't remember it was Black Friday until we were about to go out, and I couldn't just leave it, because I needed the item that day. So I went. I went into town on Black Freakin' Friday, and did a bunch of stuff, and even had enough energy to go out again afterwards to the supermarket. I can't believe that Rio gets me out into these situations. I would never have even considered town on a day like today if he hadn't been there.
My boy saves me every day.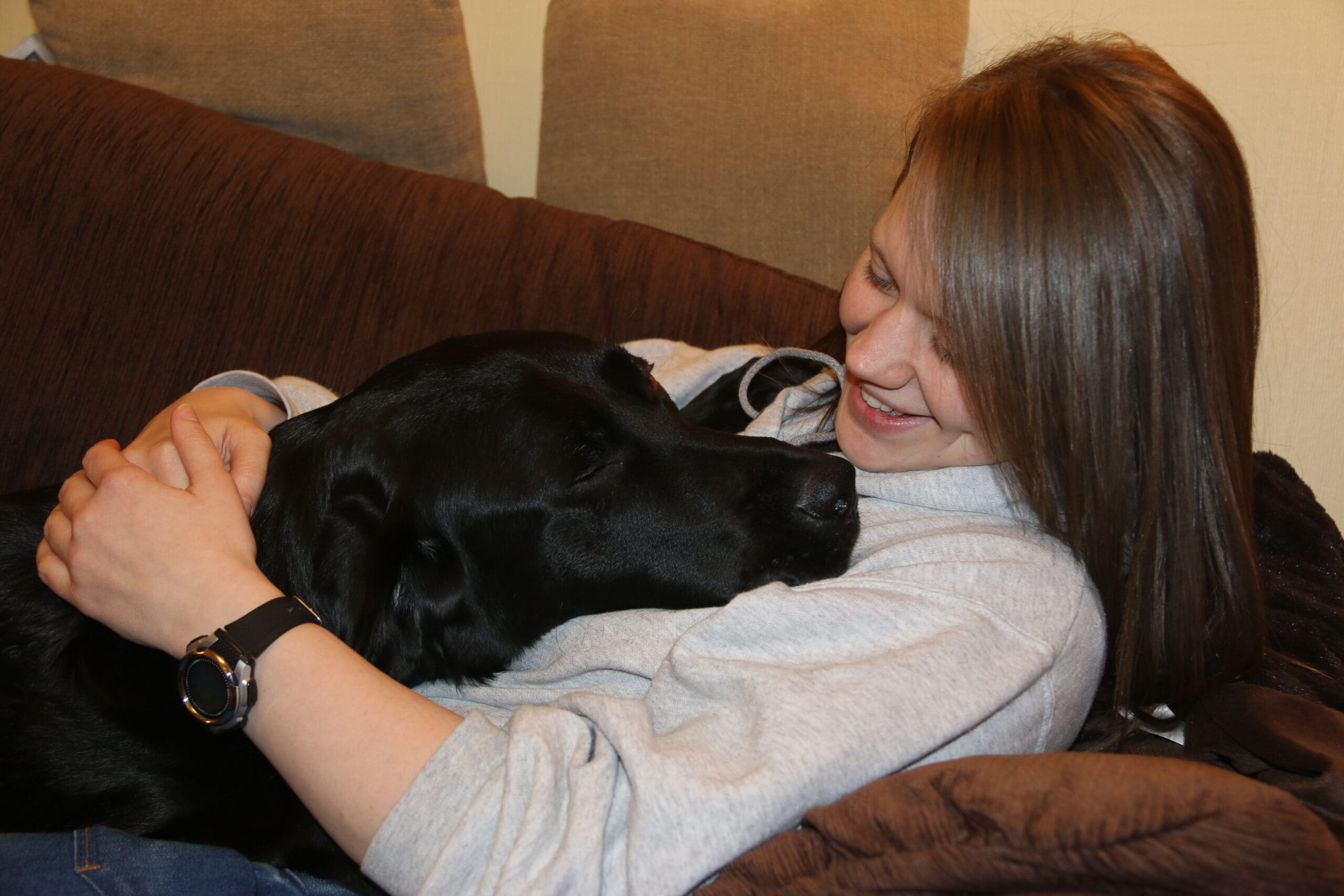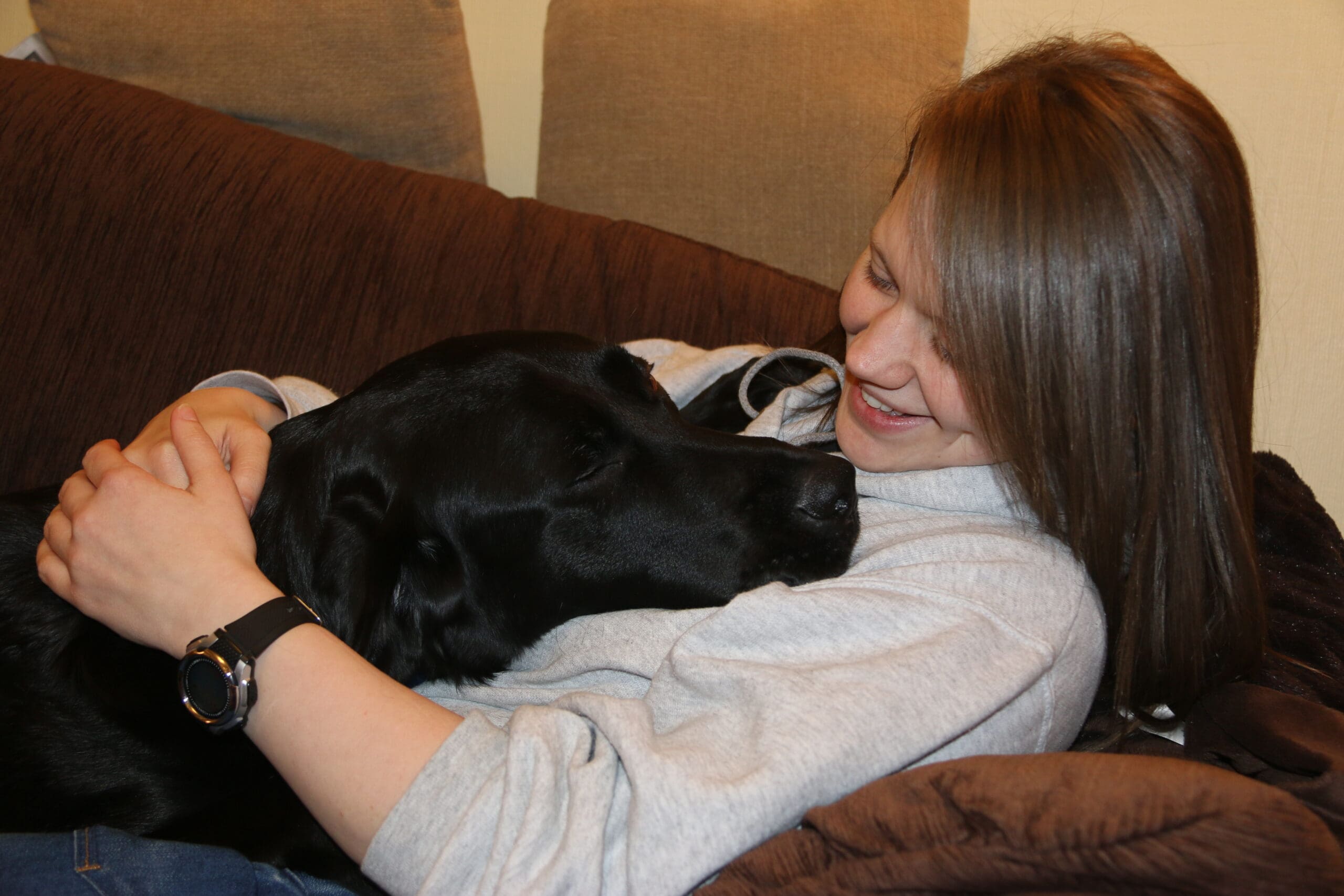 Thank you to everyone who took part in our Giving Tuesday appeal this year to help equip our Dogs for Good Training School.  Your donations will help us train more dogs just like Rio and enable more people to overcome the huge challenges they face everyday.