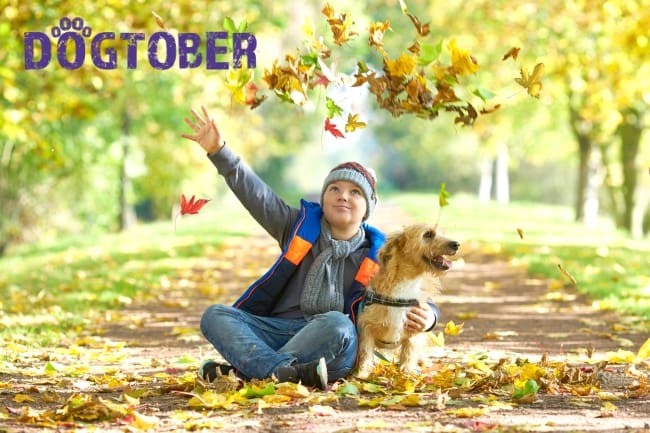 October is Dogtober, a month long event to raise money for Dogs for Good.
It's time to celebrate every dog, not only ours. Incredible things happen when you bring people and dogs together, you know that.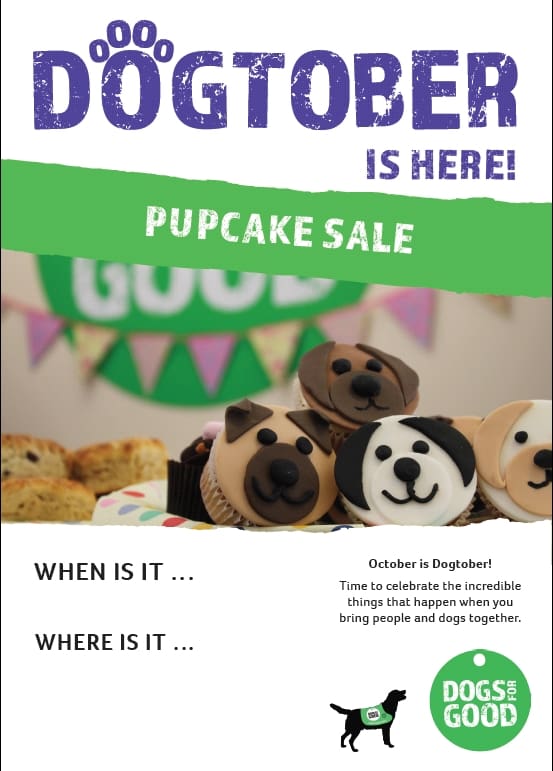 Free fundraising pack
Download your FREE Dogtober Fundraising Pack to help make your event really special
We train assistance dogs to help children and adults with all sorts of challenges, including autism, disabilities, special educational needs, and dementia. The potential to do more good is extraordinary, but as a small charity, we need your help to increase our funds.
Choose a Dogtober event
We've come up with six easy events you can take part in to raise money during Dogtober, from wearing your wellies to baking a cake.
Dogtober is a time for fun, but has a serious outcome. We get 2,500 requests for help each year and desperately need more funds to help more people. Please use Dogtober as an opportunity to tell others about our work. You can do this by sharing our success stories and blogs.
Let's make Dogtober the most fun month of the year!