October is Dogtober, a month-long event to raise money for Dogs for Good. This year we need your support more than ever before, so read on and see which activity is best for you.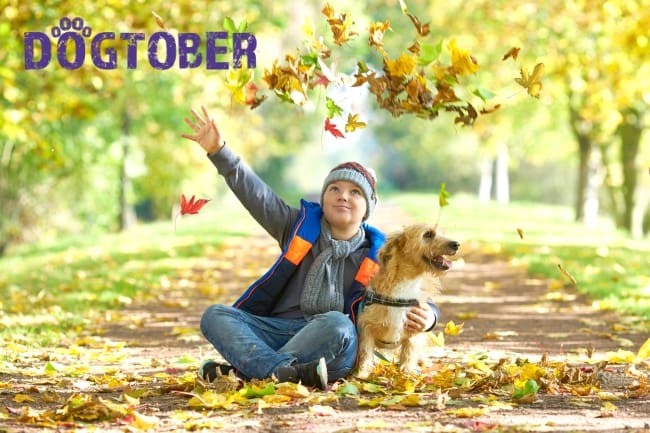 It's time to celebrate every dog, not only ours. Incredible things happen when you bring people and dogs together. If you have a dog in your life, you'll know the joy and simple pleasures they can bring to us, especially during these difficult times..
Dogtober is a time for fun, but has a serious outcome. We get over 5,000 requests for help each year and desperately need more funds to help more people. Please use Dogtober as an opportunity to tell others about our work. You can do this by sharing our success stories and blogs.
Let's make Dogtober the most fun month of the year!
Choose a fundraising activity from Social Paws
Head over to Social Paws to see the many different ways of fundraising for us or take part in our very special Draw the Paw Challenge and win yourself and your dog a hamper of goodies.
Don't forget to tell us all about it! Email us at [email protected] to let us know and post on social media, tag us in @Dogs for Good #Dogtober #drawthepaw
Post images directly to our Facebook page, tag us on Twitter and use the hashtags #dogsaregood #dogtober