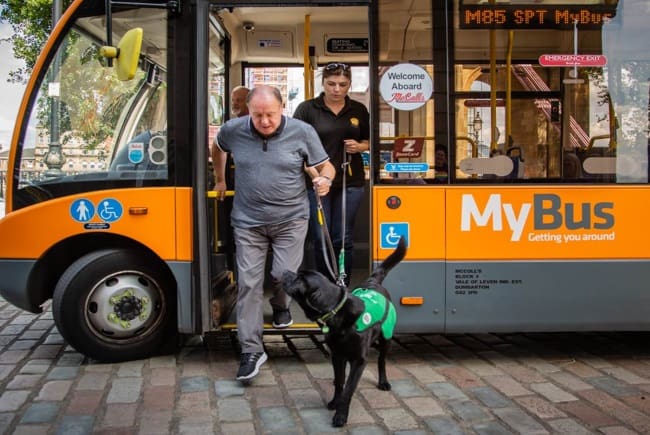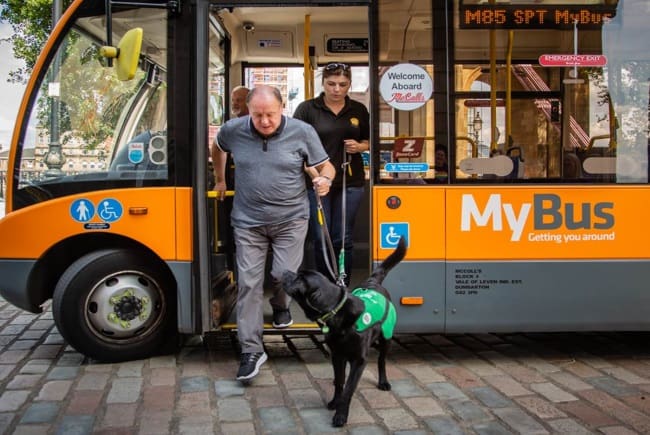 We're exploring new ways to help people with dementia in England and Scotland. This is part of a wider Scotland-based Dementia Dog project (a collaboration with Alzheimer Scotland) using funding from the Big Lottery.
There are two ways that dementia community dogs are helping people with dementia:
Intervention visits for people in the early-moderate stages of dementia
Monthly 'Dog Day' events. These bring together people at all stages of dementia with their carers to enjoy gentle interaction with trained pet dogs and handlers.
This year we are piloting dementia community dog in Scotland and three areas of England. These are Gloucestershire, Hertfordshire and Oxfordshire. If you would like to find out more, download our Dementia Dog Project information sheet.
Intervention visits for Early-Moderate Stage Dementia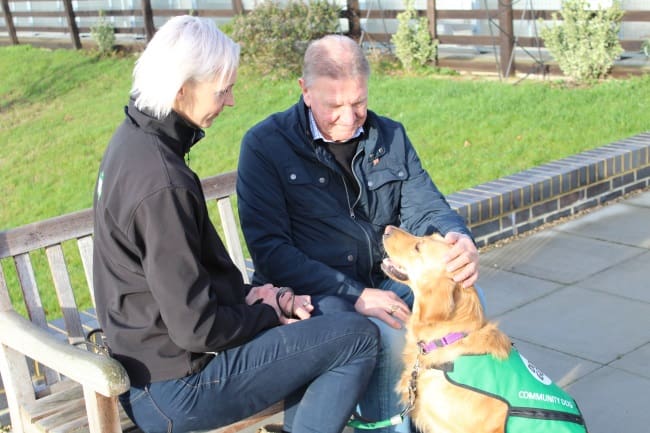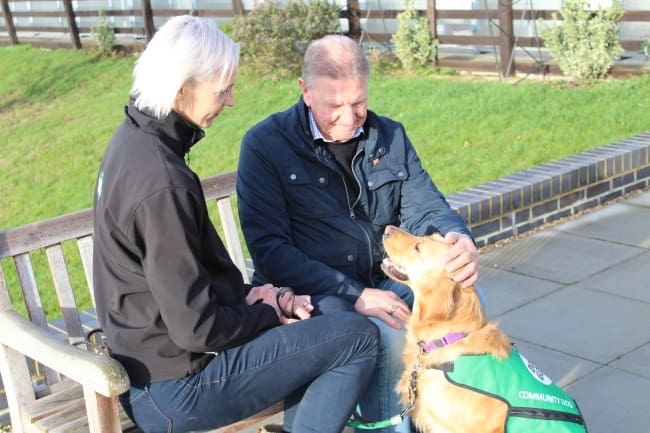 The Forest of Dean Dementia Action Alliance has teamed up with dementia community dog Georgie and her handler, Julia. They provide goal-focused regular therapy visits for people in the early to moderate stages of dementia.
Georgie and Julia will visit each week for 6 weeks to help the person achieve specific goals. People will set goals to increase independence, physical activity and emotional wellbeing. Because the intervention focuses on specific goals, Georgie and Julia enable people to have a better quality of life in the community.
How dementia community dogs can increase independence
Julia and Georgie are working with a lady who lives alone. After she lost her driving licence due to living with dementia, she was worried about becoming socially isolated. Her goal was to increase her independence and her social network. Julia says: "After just three sessions she has started using the bus independently and has attended a reading group. She's also attended our Dog Days event which she enjoyed. She's really happy that she has a new sense of independence."
Georgie is a great motivator for people. Julia explains: "Georgie is a very gentle and calm dog that loves being around people. She bonds quickly with people she works with and has a very natural way in which she makes them feel important and safe." Meet dementia community dog Georgie.
Dog Day events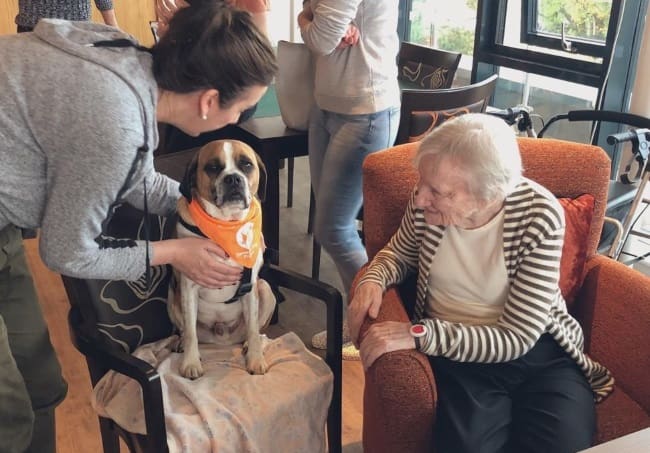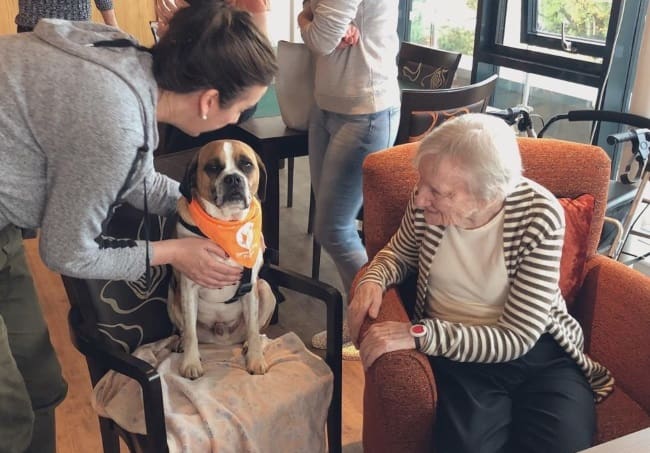 The Dog Days which we run are safe and relaxed social events, with the added bonus of fun dog related activities. They are open to people with all stages of dementia and give people the chance to interact with well trained pet dogs. As well as enjoying the dogs, the events also encourage social interaction and bring people joy.
We have received really positive feedback from the Dog Day events, which is excellent. People have said "it was like a big birthday party" and "I can't remember the last time my husband smiled so much."
Meet dementia community dog handler Julia.
Gloucestershire Clinical Commissioning Group
Amy and dementia community dog Rita are working with the dementia commissioning team in Gloucestershire. This is a funded pilot to trial Animal Assisted Interventions (AAI). Through this trial Rita and Amy are working with people in a specialist dementia care ward. They also work with people with dementia in the community.
At Charlton Lane Hospital in Cheltenham we've been providing slightly different approaches, depending on the level of need. We run structured sessions with individual goals for patients in the earlier stages of dementia. For people in the later stages of dementia the goals and benefits are centred around bringing the person into the moment. These activities include:
Stimulating conversation, connection and reminiscing
Interrupting negative thought patterns
Engaging in purposeful activity
Reducing anxiety and bringing joy
We currently work with the local team to identify people with dementia living in their own homes who could benefit from goal-focused regular therapy visits.