You could make a life-changing difference for someone with autism or a physical disability.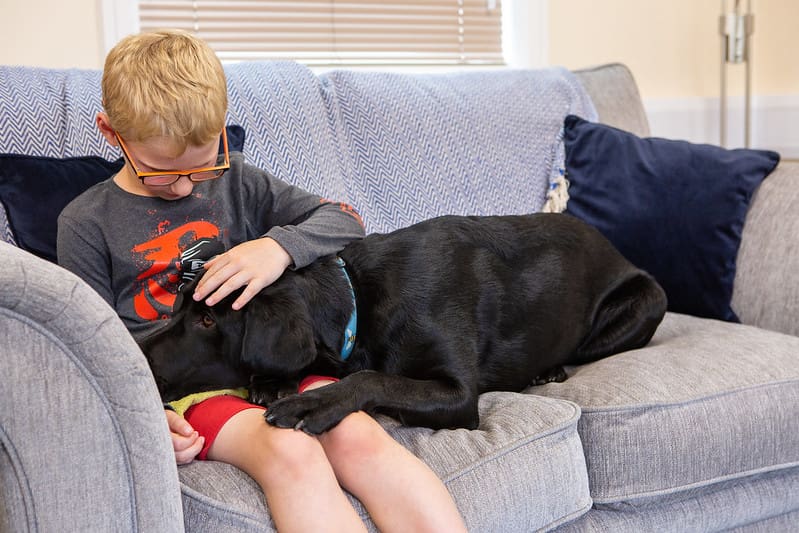 "I never would have imagined that precious help would come with a wet nose and four paws."
- Anne, WIlliam's Mum
Make a donation
Our Autism Assistance Dogs open up the world to families that often feel stuck inside four walls by helping to reduce anxiety and keep children safe.
But our dogs help with many more "invisible" disabilities – regaining confidence and independence are two of the main "invisible" benefits of having a highly-trained dog by your side.
"We are now able to go out more. People often stop and ask what Bee does for William, I simply reply "we're out and we're here talking to you." It might seem like something small to them but to me and my wonderful boy, it's life-changing."
---
---