Every day, Dogs for Good volunteers provide vital support for our work in a variety of different ways.
Simply put, without our volunteers, we couldn't continue to train dogs to support people.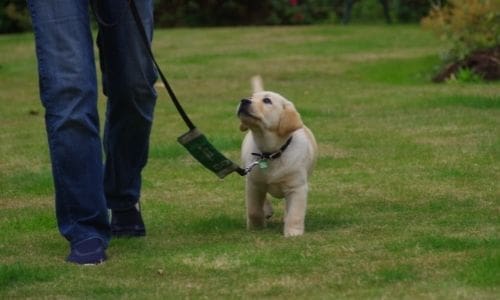 Coming soon Puppy Socialiser information sessions
Our next online session takes place on 23rd June.
From helping to give our pups the first foundations they need to become life transforming dogs or raising funds so we can support more people, every Dogs for Good volunteer can see the difference they make to our work.
And it's good to know that our volunteers get so much in return. They tell us that they feel a sense of purpose, are part of a unique community and love the opportunity to watch our clever dogs flourish and change people's lives for the better.
There are so many ways to get involved. Our volunteers take up the story:
Become a Puppy Socialiser
Become a Temporary Boarder
Become a Community Fundraiser