This year around 70 puppies will take their first steps on an exciting journey to become life-changing dogs. 
Our puppies are very carefully chosen and live with volunteer socialisers for their first year, giving them all the experiences they need to become confident dogs when they start their formal training at around 14 months of age.
Meet some of our newest pup recruits…
Name: Tango
Breed: Labrador x golden retriever
"My name is Tango, and I love toys! I like the squeaky ones the best, but my five brothers and sisters also liked them, so I got really good at hanging on to them tightly. I'm now the only puppy where I live with my puppy socialiser, so I get all the toys- and biscuits, to myself. It's great! I do like sharing my toys with my humans though because they throw them around the garden for me to chase which is so much fun."
Name: Narla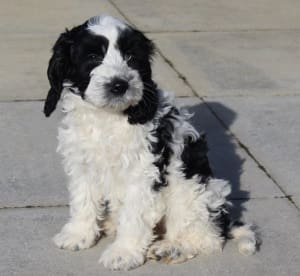 Breed: Cockapoo
"Everyone tells me that I'm a very beautiful little puppy. I'm quite different to the Labradors and golden retrievers round here though, but cockapoo's like me have made amazing assistance and community dogs at Dogs for Good. After all, we are very intelligent, keen to work and we love people. I think I will make a great life changing helper one day!"
Name: Skye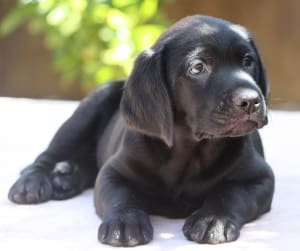 Breed: Labrador
"I'm having a wonderful time living with my puppy socialiser. I get lots of toys and treats, plenty of cuddles and I even get to go out shopping! When I'm out and about I wear a very special jacket that tells people I'm a puppy in training. It is so much fun getting in the car and going to all of these exciting new places, and the best bit is that everyone loves me which means lots of attention and fuss for me!"
Sponsor a puppy from £5 a month and follow their journey to become a life-changing dog.