This year around 70 puppies will take their first steps on an exciting journey to become life-changing dogs. 
Our puppies are very carefully chosen and live with volunteer socialisers for their first year, giving them all the experiences they need to become confident dogs when they start their formal training at around 14 months of age.
Meet some of our newest pup recruits…
Name: Lawson
Breed: Golden retriever
"I think I'm very handsome, and everywhere I go, people tell my puppy socialiser how cute I am. My socialiser is a really nice lady who takes me to the shops and the supermarket with her. Apparently, I need to be confident in public places so that I can be an assistance or community dog one day. It's great – I get to meet lots of people and do lots of fun things."
Name: Elly
Breed: Golden retriever
"I just love playing! Fluffy toys, squeaky toys, chewy ones – I love them all. My home is filled with lots of things for me to play with. I'm quite small so I do get tired quite quickly, and then I really like a cuddle. There is nothing better than curling up on someone's lap and having snooze so that I'm ready to start playing again!"
Name: Mavis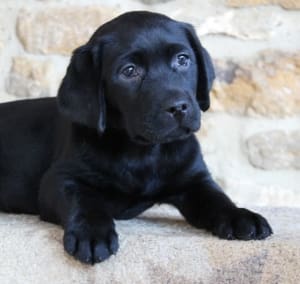 Breed: Labrador
"I'm a very special puppy. Me and my siblings are going to learn lots of things that will one day make us special helpers. I am very smart so I think I am going to be really good at it. Dogs for Good train a lot of Labradors like me because we're intelligent and keen to work. Plus, look how cute I am. I'll definitely make people happy!"
Sponsor a puppy from £5 a month and follow their journey to become a life-changing dog.