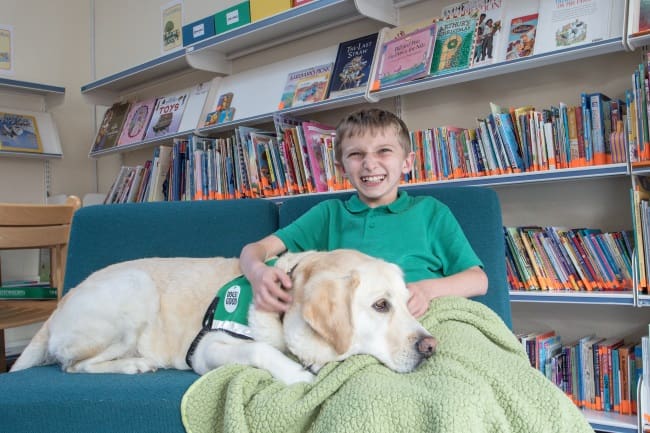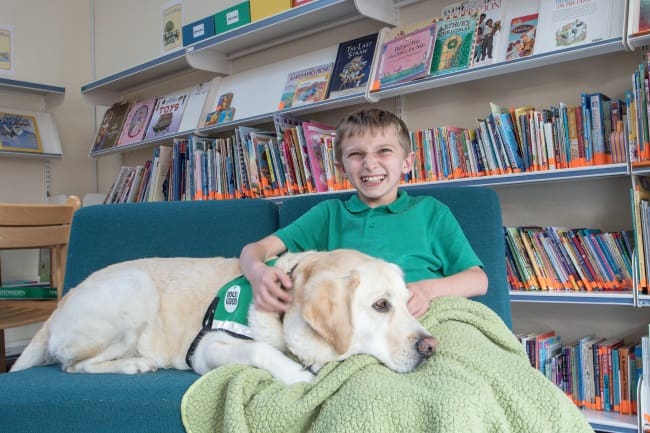 Our School Dogs work alongside a handler, and in conjunction with teachers and therapists, in Special Educational Needs schools. They are cared for by volunteers in their homes when they are not working in the schools.
We are looking for a volunteer to provide a loving long-term home for our new school dog Doyle and be able to transport him to and from Stocklake Park and Booker Park Schools in Aylesbury, Buckinghamshire.
Could you be a School Dog Holder?
No experience is necessary as all relevant support and training will be provided by Dogs for Good. However School Dog Holders need to meet the following criteria:
Have a fully fenced, safe and secure garden
Have a current driving licence and regular access to a vehicle to transport the dog
Be able to create a quiet and comfortable living space for the dog to rest in the home
Have access to an outdoor space, suitable for a daily free run
Ensure the dog is not left more than 4 hours at a time
Any children in the home should ideally be over twelve years of age.
Next steps
If you are interested in caring for Doyle, please contact School Dog Handler Claire on 07939 043214 or email [email protected] to find out more. Please ensure you meet the criteria above before you get in touch.
A Disclosure & Barring Service check is required. We will also take up personal references for this role.